Alcohol and Drug Rehabs That Take UnitedHealthcare Insurance
Getting help for a drug or alcohol problem requires a lot of courage and willpower. However, after making the decision, many people face another hurdle to tackle before receiving the care they require: the financial strain associated with seeking treatment. With this in mind, we've written our 'Rehabs That Accept Unitedhealthcare Insurance,' as a guide to help you get the best treatment possible through your policy.
According to USA Today, almost 21 million Americans suffer from drug abuse disorders, but only one out of every ten receives care. The healthcare system, as well as the financial burden if insurance does not cover such treatment, could potentially form a source of this unfortunate situation.
Getting Options for Rehabs That Accept UnitedHealthcare
Fortunately, insurance companies such as UnitedHealthcare have plans that cover a robust, wide range of treatment programs and treatment centers for people dealing with drug or alcohol addiction. Reach out to our team at Find Addiction Rehabs now for a quick overview of policies, coverage, and any copay you would be responsible for using United Healthcare for addiction treatment services.
In this article, we will look at UnitedHealthcare insurance which covers a diverse range of mental and behavioral health services.
What is UnitedHealthCare Insurance?
UnitedHealthcare is an insurance company that covers more than 28 million people in the United States. UnitedHealth Group (also known as UHC) is a healthcare conglomerate that includes two companies: UnitedHealthcare and Optum, and operates in all 50 states. UnitedHealthcare is a healthcare company that offers insurance and benefits. Optum provides health-related information and technologies.
UnitedHealthcare insures nearly 28 million people in the United States. UnitedHealth Group has expanded and developed with developments in healthcare and technology since its founding in 1974.
UnitedHealthcare services cover alcohol and drug rehab, but the rates of coverage differ depending on the individual plan.
Finding Rehabs That Accept UnitedHealthcare Insurance
Many who use their UnitedHealthcare insurance plan to pursue addiction treatment can find that their plan covers much or all of their treatment expenses, leaving them with little to no out-of-pocket expenses.
For this reason, it's important to know which rehab centers will accept an individual's UnitedHealthcare plan, and which services and treatments are covered. At Find Addiction Rehabs, we help you or your loved one find a treatment center that accepts your UnitedHealthcare plan.
Up To 100% Of Treatment Covered With UHC – Call Now to Verify Coverage!
877-959-7271
Does UnitedHealthcare Cover Mental Health & Substance Abuse Treatment?
As one of the nation's largest health insurance providers, United Healthcare offers an array of policies with varying degrees of coverage. While the vast majority of United Healthcare plans provide assistance for addiction treatment, the payment of services and upfront costs fluctuate based on the policy and location. From Maine to Colorado, and everywhere in between, the team at Find Addiction Rehabs has helped people from every corner of the US find addiction treatment services covered by UHC.
To guarantee that those recovering from drug and alcohol addiction receive the best care, United Healthcare has a separate dedicated division known as United Behavioral Health. Behavioral health care includes mental health care with a focus on a person's behaviors and habits as well as treatment for substance use. This division provides confidential services for individuals to speak with a substance abuse healthcare professional.
Ensuring that your UnitedHealthcare insurance plan covers addiction treatment is an important first step to getting on the path to recovery. There are several aspects of your plan to consider before choosing a rehab program. At Find Addiction Rehabs, we specialize in pairing individuals with addiction treatment providers specific to their needs.
Using Your UnitedHealthcare Plan To Cover Drug And Alcohol Treatment
It's important to fully understand your benefits before using UnitedHealthcare insurance to pay for addiction treatment. The first step is finding out if the treatment facility you plan on attending is covered by your plan. However, wading through the details of your coverage can be daunting.
Understanding which treatment programs and services you require is also an important step in using your UnitedHealthcare plan. This will allow you to make educated decisions on the treatment you pursue and ensure maximum insurance coverage.
Verify your insurance benefits by simply contacting Find Addiction Rehabs. Our admissions specialists will contact UnitedHealthcare for you, and within five minutes, explain to you what you can expect when using your plan to cover addiction treatment.
How Much Does UnitedHealthcare Cover?
UnitedHealthcare covers a variety of different drug and alcohol addiction services. What exactly your plan covers and what you will be required to pay out-of-pocket will be based on the type of plan you have.
Depending on your insurance plan, UnitedHealthcare drug rehab providers may be covered for:
Detox, including inpatient or medical detox for people who want to overcome their substance use disorder, safely and effectively through the withdrawal
Inpatient treatment (residential rehab)
Partial hospitalization (PHP), is a program that provides clinical treatment services in a stable environment on a level equal to an inpatient program, but on less than a 24-hour basis
Intensive Outpatient Programs (IOP)
Outpatient Programs (OP)
Sober Living
Dual diagnosis. Management for anxiety, depression, or other disorders that often go along with addiction.
Group therapy and individual counseling. Individual therapy can only occur when one person is in therapy with a psychologist, counselor, therapist, or psychiatrist whereas group therapy occurs when more than one person is treated together in a formal therapeutic environment. Group therapy capitalizes on the social reinforcement offered by peer discussion.
Relapse prevention
Recovery and life skills coaching
Even couples rehab settings may be covered, if you and your partner or spouse are both current UHC policyholders
Some United Healthcare substance abuse programs may pay for:
Massage therapy or chiropractic care
Art or equine therapy 
Holistic treatment
12 step recovery programs
Dialectical Behavioral Therapy
Individual Therapy
Additionally, UnitedHealthcare may provide coverage for more intensive addiction treatment such as inpatient and outpatient programs.
Get Luxury Rehab Options Covered By Insurance – Call Now!
877-959-7271
Inpatient Treatment Covered By UHC
Inpatient rehab coverage depends solely on the type of UnitedHealthcare plan you have, as well as the state you reside in. The more severe the addiction, the greater likelihood that residential/inpatient programs will set the lifelong foundation of sobriety.
In an inpatient treatment program, clients reside at the rehab center for a specified length of time. During their stay, patients may require detoxification and medication-assisted treatment. Most inpatient treatment centers also offer a range of recovery therapies, including 12-step support.
UnitedHealthcare offers coverage for many inpatient programs, but these may require authorization. This means UnitedHealthcare may require official documentation that details a patient's level of need, from the doctor.
At Find Addiction Rehabs, we walk you through the process of utilizing your insurance for detox and rehab. We handle everything for you to ensure the process of getting into treatment is fast and easy.
Outpatient Programs
In an outpatient rehab program, clients schedule their addiction treatment in a more flexible manner. Outpatient treatment may be offered in a rehab center, a nearby medical office, or a local community center.
Outpatient programs provide treatment to accommodate a range of schedules. Morning or evening treatment sessions allow people with work commitments to find a treatment schedule that fits their schedule.
Types of outpatient treatment include:
Standard Outpatient Programs — This is the least intensive form of outpatient treatment. Clients meet one to two times a week for a few hours to receive therapy.
Intensive Outpatient Programs (IOP) — This type of program meets several times a week, typically in the evening to accommodate clients returning to the workforce. Each session will last a few hours and may consist of group and individual counseling.
Partial Hospitalization Programs (PHP) — PHPs require clients to attend treatment for four to eight hours each day of the week. This type of treatment is the most intensive form of outpatient addiction treatment.
The level of coverage for outpatient programs will depend on your UnitedHealthcare plan. Not everyone benefits from the same type of treatment. What works for one person may not be a good fit for someone else, which is why at Find Addiction Rehabs, we help you with the process of determining the solution that is tailor-made for you or your loved one.
What are the Types of UnitedHealthcare Insurance Plans?
When describing their plans, health insurance companies use a lot of acronyms (HMO, PPO, EPO, POS) and specialized terms which can be extremely confusing. In this section of the article, you will appreciate the different types of plans offered by UnitedHealthcare and understand all available options. Hopefully, at the end of this, you will feel more confident about making the right decision.
The healthcare plans offered through UnitedHealthcare vary from state to state and offer several tiers of coverage, but in general, UnitedHealthcare offers 3 levels of care as follows:
UnitedHealthcare Choice: This selection offers in-network coverage with 895,000 plus providers nationwide. There is no coverage for out-of-network providers.
UnitedHealthcare Choice Plus: Plus Offers cost savings to stay in the UnitedHealthcare network and provides less coverage for out-of-network providers.
UnitedHealthcare Options PPO: The PPO plan offers savings for out-of-pocket costs when using a member of the preferred provider network.
Additionally, UnitedHealthcare offers several local plans supported by the national network of providers to better support patients at the community level.
Health Maintenance Organization (HMO) plan: This is one of the cheapest types of health insurance. It has low premiums and deductibles and fixed copays for doctor visits. With an HMO plan, in most cases, you must see a specific provider, your primary care physician (PCP), within your network. Your primary caregiver acts as your gatekeeper of sorts, referring you to others within your network. HMOs are a good choice if you're on a tight budget and don't have multiple medical issues.
Point of Service (POS) plan: In this plan, members need a referral to see a specialist and will have some coverage for out-of-network care (often with a higher copay). It especially comes in handy when you are managing a condition and one or more of your doctors are not in the network.
Exclusive Provider Organization (EPO) Plan: This is a lesser-known plan type. Like HMOs, EPOs cover only in-network care, but with an EPO plan, you don't need to have a primary care physician or referral to see a specialist — you can generally see any provider if you stay in-network (streamlining the process when making appointments). Premiums are higher than HMOs but lower than PPOs.
Preferred Provider Organization (PPO): It has pricier premiums than an HMO or POS. A PPO plan gives you more flexibility to see the doctors that work best for you. A PPO policy is the best option for rehabilitation and addiction treatment because it provides a wider variety of treatment centers to choose from. With this, you can choose from in-network and out-of-network providers, as well as in-state and out-of-state providers, giving you a better chance of finding the right treatment center for their needs and, as a result, a better chance of a successful recovery.
Short-term health insurance: Short-term health insurance, also known as temporary health insurance or term health insurance, may be right for you if you need to fill a gap in coverage until you can choose a longer-term solution. It offers flexible, fast coverage for those dynamic times of change in your life.
It is a good option if you're in between jobs, waiting for coverage to start, looking for coverage to bridge you to Medicare, turning 26 and coming off your parent's insurance, or many other situations.
How Do I Know What My UnitedHealthcare Insurance Will Cover?
Determining whether your insurance policy covers rehab and what treatment options look like through your plan, can be difficult. Furthermore, not wanting to face unknown charges when entering a rehab facility can make someone struggling with addiction hesitate to get treatment in the first place.
We know that finding a rehab center is a daunting task, but we're ready to alleviate some of this stress. At Find Addiction Rehabs, we help relieve part of the pressure that surrounds alcohol and substance abuse rehabilitation. Call us if you're worried about a loved one or you're ready to take action about your own problem. We will share with you some insights on what your UnitedHealthcare insurance covers, and the necessary steps to kickstart the process.
I Just Lost My Job, How Do I Know if I Am Still Covered?
If you've been laid off or furloughed from your job, you may still have options for continuing health coverage. For example, if your employer is subject to federal COBRA, you may be able to keep your group health plan coverage indefinitely. However, this coverage is only available when coverage is lost due to specific events.
The Consolidated Omnibus Budget Reconciliation Act, or COBRA, is a program that offers coverage if you lose your job or experience reduced hours or a furlough that causes you to lose your health insurance coverage. With COBRA, you can continue the same coverage you had when you were employed. That includes medical, dental, and vision plans.
How Can I Pay the Costs Not Covered By My Insurance Plan?
If your UnitedHealthcare medical insurance does not cover the total cost of drug and alcohol rehab, there is a wide range of alternative methods to help you cover any additional expenses. You can opt to pay through:
Payment plans: to help you pay off rehab costs in affordable installments.
Employee Assistance Programs: some employers have employee benefit programs that assist employees with personal problems and/or work-related problems that may impact their job performance, health, and mental and emotional well-being.
Health Savings Account(HSA).
Specialized healthcare loans.
Health credit cards.
Crowdfunding through platforms such as GoFundMe or IndieGoGo.
How Can I Get UnitedHealthcare Coverage for Detox and Rehab?
There are a variety of costs associated with drug rehabilitation. Getting the right insurance will help you get into the best drug recovery program. You can get UnitedHealthcare rehabilitation coverage via the following means:
Through your work: Employers with at least 50 full-time employees are required by the Affordable Care Act to offer health coverage to their employees. Employer-sponsored health insurance is chosen and paid for by the company and is available to qualified employees and their dependents.
Through the marketplace: Individuals whose employers do not have health insurance as part of their employee benefits package can buy plans directly from private insurance providers or through the Health Insurance Marketplace.
Buying insurance yourself privately: You are unlikely to be able to obtain employer-sponsored health insurance if you are self-employed, the owner of a small business, or an employee of a company that does not have health insurance as an employee benefit. The safest choice is to purchase your own private health insurance. From Maine to Texas, and each state in between, private insurance often offers the best options and coverage for addiction treatment. 
Through Your Parents: If you're a young adult under the age of 26, you can get health insurance from your parents' plan if their plan covers dependents. Even if you're married, don't live with your parents, aren't in school, aren't financially dependent on your parents, or aren't eligible for your employer's health insurance plan, you can continue on their plan until you're 26.
Fast & Free Insurance Verification – Reach Out Now! 
877-959-7271
How Long Will UnitedHealthcare Cover Rehab?
In order to best help you on your path to recovery, UnitedHealthcare can cover a variety of treatment lengths. UnitedHealthcare will cover the costs of the following prescription lengths in full or in part:
28-30 Day Residential Programs
60 Day Residential Programs
90 Day Residential Programs
6-month rehab
9-month rehab
Long-Term Rehab
UnitedHealthcare Drug Rehab Facilities: Finding Drug Rehabs That Accept UnitedHealthcare
Dealing with addiction and the many recovery services available can be overwhelming. Knowing how to use the insurance benefits, on the other hand, will make the process go more smoothly.
Allow one of our treatment specialists at Find Addiction Rehabs to help guide you in this process. For more information on how to use UnitedHealthcare to pay for alcohol and drug rehab, reach out to one of our team members today.
Will UnitedHealthcare Cover Out of State Rehab?
It is not unusual for people to seek care in a state other than their own. Although it can seem inconvenient at first, traveling for rehab can be extremely beneficial. Traveling for rehab helps you to get away from your everyday routine, which is one of the most significant advantages. Going somewhere new gives you a fresh start in a healthy atmosphere free of the distractions that could have triggered your addictive behavior in the first place. It also increases the chances of finding the right form of a treatment program for your specific needs.
Whether you're looking for addiction treatment in your home state, or one of the strongholds of addiction treatment such as California, our team of representatives can help you locate top facilities and find your exact costs and coverages, quickly and confidentially through a brief phone call.
UnitedHealthcare will pay for both local and out-of-state treatment. Depending on your plan, there are a variety of treatment facilities that are covered by UnitedHealthcare nationwide. A facility need not be local to you to be in-network for your plan. Consult us at Find Addiction Rehabs to determine which facilities your insurance will cover for your alcohol addiction treatment.
Examples of Specific UnitedHealthcare Resources by State and Plan Type
While not an exhaustive list, our newest resources dedicated to UHC are state-specific, with guides to finding United Health Care in the following states and plans now available.
Do Treatment Centers Need to be In-Network?
Oftentimes treatment centers are not required to be in-network. However, programs that are out-of-network may cost more. The cost of treatment in-network is lower because United Healthcare and the rehab have agreed on lower rates.
Pre-certification or authorization of a treatment program may be needed in some cases. Pre-certification is a procedure that determines whether the requested service or program meets UnitedHealthcare's clinical coverage requirements. Contact us at Find Addiction Rehabs to see if your substance abuse treatment will require pre-certification before you begin the program.
Speak With Our Admissions Specialists 24/7 – Call Now!
877-959-7271
Definition of General Insurance Terms Used in this Article:
Out of pocket cost: This refers to the portion of the bill that the insurance company doesn't cover and that the individual must pay on their own. Out-of-pocket healthcare expenses include deductibles, copays, and coinsurance.
Deductible: This refers to the amount you will have to pay before your insurance coverage kicks in and pays your claim. The amount of your deductible depends on your particular plan. For instance, if you have a $2,500 deductible, you will pay 100% of your healthcare expenses until the amount you have paid gets to $2,500. After you meet your deductible, some services might be covered at 100% while others would require you to pay coinsurance.
Copayment: This is a fixed dollar amount that you pay for certain healthcare services. Typically, you will have different copayment amounts for different types of services.
Coinsurance: This is a predetermined percentage you'll be required to pay for treatment. Many plans are 80/20, which means you'll pay 20 percent after you pay your deductible. United Healthcare will pick up the remainder. Coinsurance kicks in after you've met your deductible.
Out-of-Pocket Maximum: A plan's out-of-pocket maximum (or out-of-pocket limit) is the most you'll pay for covered services in a year. Once you pay the required deductibles, co-insurance, and co-pay, you'll have 100 percent coverage and won't be required to pay more for services until next year.
In-Network providers: "In-network" coverage implies that the insurance company and the treatment center have gone into a contractual agreement to accept certain negotiated, discounted rates for services rendered at the treatment center. They are sometimes referred to as participating providers.
Out of Network Providers: They do not have a contractual agreement between the treatment center and insurance provider and, therefore, the cost for treatment may come at a higher price for the individual.
Same Day Rehab Possible if Needed – Reach Out Now!
877-959-7271
Get Addiction Treatment Services Covered By UnitedHealthcare Now!
Using UnitedHealthcare to cover some or all of addiction treatment can significantly reduce any financial stress associated with seeking help. Many UnitedHealthcare plans can reduce or eliminate the cost of alcohol and drug rehab and services.
Our professional staff and advisers at Find Addiction Rehabs will work with you directly to help you or your loved ones find the help needed to overcome drug and alcohol addiction. Speak with our admissions representatives as well as a treatment specialist today to explore your options.
FAQs on Rehabs That Accept United Healthcare Insurance
Why is healthcare insurance so crucial for getting addiction treatment?
One of the most significant barriers to addiction treatment is cost. It can be costly to get the help you need, especially if you have an ongoing addiction or chronic medical problems.
Insurance policies help drive down the cost of treatment by providing coverage for at least a portion of the total cost. This amount can vary wildly depending on your policy and the specific facility and treatment required.
How do you find out what your insurance policy covers regarding addiction treatment?
If you are the policyholder, you can find out what your insurance policy covers by calling your insurance company or looking online at their website. If you need help with this task, contact a licensed insurance agent in your state.
UnitedHealthcare and other insurance companies are required by law to provide information about benefits available under their policies upon request and without cost.
Is it difficult to get health insurance if you've never had a policy before?
The Affordable Care Act (ACA) made it possible for people who don't have coverage through an employer to buy individual or family plans on the ACA exchanges.
The law also created subsidies for people with low incomes and tax credits for young adults and those with family incomes up to 400% of the federal poverty level (FPL).
In general, the following factors can increase the cost of your healthcare insurance premium:
Existing medical conditions include high blood pressure, heart disease, or diabetes.
Your age.
The type of plan you choose.
The deductible amount for your health plan.
* Disclaimer: Find Addiction Rehabs is not affiliated with or endorsed by United Healthcare. Details about UHC's coverage are intended for informational purposes only. The specific details of your plan may vary and the specific treatment services you require may or may not be covered. Please call our representatives today for more definitive details on your plan and options.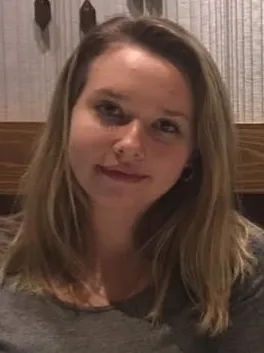 Nicole Rogers is an experienced and accomplished writer with special interests in the fields of Anthropology, English, and behavioral health, and has written countless articles for newspaper publications, institutional research journals, and Find Addiction Rehabs.
Her alma mater is Florida Atlantic University in Boca Raton. Nicole hopes to spread awareness of and combat the stigmatization surrounding addiction and substance abuse treatment through her writing and work in the field.
Medically Reviewed By