What is COBRA Insurance?
Despite what its name may imply, the Consolidated Omnibus Budget Reconciliation Act, or COBRA, is not an insurance plan. Rather, COBRA insurance coverage stems from a federal law that allows workers and their families to keep their employer-provided insurance plan in the event of a job loss or sudden change in their immediate family (i.e., divorce or unexpected death).
With this continued coverage, individuals are required to pay the full cost of their insurance coverage, including the portion that was previously paid by their employers. While this can be quite expensive, the ability to continue receiving the same health insurance benefits while transitioning to a different job can be extremely helpful for many people.
What Types of Insurance Policies Does COBRA Offer?
COBRA does not offer specific health coverage policies, as it is not an actual insurance provider. For individuals using this service, their health care benefits will, in most cases, remain the same as those provided by their previous employer.
For the most part, all group healthcare plans qualify for COBRA services, including those provided through corporations, state and local governments, tax-exempt organizations, and more. Small employer plans (those that generally employ less than 20 employees on a typical business day), and certain church plans, however, are entirely exempt from COBRA.
California and Small Employer COBRA Coverage
The California Continuation Benefits Act, also known as Cal-COBRA, is a continuation of COBRA that applies solely to individuals living and employed in California. This extended service allows individuals to maintain their insurance coverage plans through their previous workplace, including those provided by small employers and churches.
COBRA Forms a Parity Healthcare Plan
COBRA is a parity service, meaning that, as a continuation of an individual's previous health coverage policy, it will match the healthcare benefits formerly received through their ex-employer. While this can certainly be beneficial, COBRA can be an expensive option for many individuals.
For those who are struggling with finances, choosing a more affordable temporary health plan may be better for them. Government-provided coverage for low-income individuals, such as Medicaid, may also be worth looking into.
Does COBRA Cover Addiction Treatment?
If an individual's previous employer-provided health coverage that included addiction treatment services, these benefits will continue to apply through COBRA. Ultimately, the amount of coverage an individual will qualify for can vary depending on several factors, including:
The state they reside in.
Whether a treatment center is in- or out-of-network.
The type of treatment received.
The length of an individual's stay at a rehab program.
An individual's personal insurance plan.
Depending on the level of coverage previously provided by their employer, some individuals' alcohol rehab and/or drug addiction treatment will be fully covered, while copays or deductibles may apply to others. For most people, a medical evaluation will be required to determine the extent of their addiction and what level of treatment they will need.
Furthermore, if an individual's medical provider determines that professional addiction treatment is necessary for their health, this referral may further help them qualify for full or partial insurance coverage. This, of course, will vary depending on whether they seek out inpatient rehab services, or choose an outpatient treatment program.
What Type of Substance Abuse Treatment Does COBRA Cover?
As previously stated, COBRA is a parity healthcare provider. This means that the types of drug and alcohol treatment coverage individuals using this service are entitled to depend on what benefits they had under their previous employer-provided health insurance.
The most common types of treatment that most insurance companies will cover include:
Medical Detoxification
Inpatient / Residential Treatment
Intensive Outpatient Programs (IOPs)
Outpatient Treatment
Based on a person's individual needs, they may require several different types of addiction treatment services. This may apply to those struggling with multiple forms of addiction, co-occurring mental health and substance use disorders, or particularly severe substance dependencies.
Medical Detox Programs
For individuals struggling with severe addictions, a medically supervised detox program may be the first necessary phase in their alcohol or drug addiction treatment process. Particularly for those suffering from alcohol addiction, or who are abusing drugs such as opioids or benzos, these substances can have severe withdrawal periods, and may even prove fatal.
Even for drugs that may not necessarily have severe consequences when stopping their usage, these can present uncomfortable or seemingly intolerable withdrawal symptoms. In these cases, a medical detox process provides a safe environment in which individuals can be gradually weaned off of an abused substance under constant medical supervision.
When participating in a detox program, individuals can receive medications that help manage or prevent side effects from withdrawal. Furthermore, they may also help reduce substance cravings. Thus, it is highly recommended that individuals struggling with specific or severe addictions seek out detox treatment.
Inpatient Treatment
Inpatient, or residential treatment programs, entail living at an addiction treatment facility 24 hours a day. This allows individuals to receive constant intensive care and supervision as they recover from a substance abuse disorder.
Depending on the severity of an individual's addiction, their inpatient treatment process may extend over a period of 30 days, 60 days, or 90 days. Some residential treatment facilities will include detox as a part of their treatment process; however, this service may not be provided by all inpatient programs.
This level of alcohol and drug treatment may include group and individual therapy services, as well as educational sessions and resources. Further, some inpatient centers will also provide medication management, among several other features including:
Nutritional counseling and diet planning.
Structured physical activities.
Holistic services (i.e., acupuncture, neurofeedback, and yoga).
Stress reduction services.
Vocational training programs.
Social skill training programs.
Relapse prevention support services.
12-step recovery programs.
Partial Hospitalization Programs
A Partial Hospitalization Program (PHP) can provide a balance between the 24/7 care offered in residential treatment centers and the more independent structure of IOPs. A PHP approach offers patients at risk of relapsing during the day a means of recovering with supportive living at night.
Furthermore, PHPs provide individuals with the medical assistance they may need while gradually re-developing a sense of autonomy. This is done by helping them re-learn the critical skills required to be able to lead a substance-free life.
These treatment programs typically best serve individuals struggling with alcohol or drug addiction who meet certain conditions, such as:
Those who have already completed medical detoxification and/or residential care.
Those who are able to set and adhere to reasonable expectations for improvement.
Individuals who have the capacity to participate in therapeutic treatment.
Individuals who have a solid support system, whether in their community or at home.
While participating in a PHP, individuals will recover from their alcohol or drug abuse in a clinical, therapeutic environment. This may include participating in behavioral therapies as a means of addressing the underlying cause of their addiction.
Usually, participants in these programs will be required to complete a minimum of 18 hours of treatment every week, over the course of 4-7 days a week. During this time, these individuals will typically have access to a number of services, including:
Around-the-clock care from medical professionals, including doctors, psychiatrists, and nurses.
Nutritional and fitness planning programs.
Sober living and relapse prevention services.
Medication management plans.
12-step recovery programs.
Daily group therapy and peer counseling services.
Individual therapy sessions.
Aftercare planning programs.
Intensive Outpatient Programs
An Intensive Outpatient Program (IOP) is generally suitable for individuals who do not require a medical detox program as a part of their recovery journey. These are designed to help individuals begin rebuilding their private lives and personal relationships with their loved ones while maintaining their sobriety.
IOP participants are able to live at home as they begin to build the foundations for learning how to live free from substance abuse. Of course, this level of care still entails a serious time commitment, with sessions generally taking place at least three days a week, and can last up to three hours a day.
While the main focus of these programs is relapse prevention, IOPs also address:
The achievement and maintenance of sobriety.
The development of support networks.
The recognition and management of the issues that lead to an individual's drug or alcohol abuse.
The Identification of possible mental health conditions.
The implementation of positive behaviors and lifestyle changes.
The development of coping skills and self-soothing abilities that do not require substance use.
Outpatient Treatment
Outpatient care is a type of addiction treatment program that, like IOPs, does not require clients to live at a treatment facility. These programs can include partial hospitalization, attending 12-step meetings, or combining these methods as a means of maintaining sobriety.
This option tends to be more affordable than residential programs, and typically best serves people who are restricted in their care options by personal or familial responsibilities, or work duties. Furthermore, these often serve as the next step for individuals who have successfully completed inpatient or IOP treatment.
While receiving outpatient care, individuals can acquire skills that allow them to recognize signs of relapse and prevent this from occurring, as well as learn how to maintain their sobriety without external support. Individuals may also take part in 12-Step Programs that encourage abstinence, such as Alcoholics Anonymous (AA).
Furthermore, Inpatient treatment programs have been found to increase their participants' chances of achieving long-term sobriety; especially when combined with other recovery methods.
Does COBRA Cover All Rehab Facilities?
An individual's COBRA plan will cover the same rehab facilities and services as provided through their previous employers' health insurance policy. Thus, any in-network or out-of-network treatment facilities that were covered through their ex-employers will continue to be available through their COBRA coverage.
It is important to keep in mind that in-network treatment providers offer specifically priced services according to their contracts with an insurance company. In these cases, these facilities will be less expensive than those that are out-of-network.
Furthermore, some out-of-network treatment centers may require individuals to pay all of their treatment costs out-of-pocket. Thus, it is typically recommended that individuals stick with using facilities that are in-network with their COBRA plan.
In order to find out what treatment centers are covered under your specific COBRA plan, you can either call your health insurance provider directly or use the fast and free Find Addiction Rehabs Insurance Verification tool.
Does COBRA Cover Mental Health Treatment?
As required under the Affordable Care Act (ACA), insurance companies must provide some level of mental health treatment coverage; this, of course, includes substance abuse treatment options.
Furthermore, the Mental Health Parity and Addiction Equity Act (MHPAEA), as a federal law, generally prevents group health plans and health insurance providers from placing limitations on mental health and addiction treatment services (although private insurance providers may be exempt from this law).
Thus, COBRA must provide mental health parity coverage to those using this service. This can be particularly helpful for dual diagnosis individuals, as this allows them to seek out a treatment provider that specializes in addressing simultaneously occurring mental health and substance use disorders.
Finding the Right Treatment Options for You
If you or a loved one is struggling with addiction and are ready to start seeking treatment options, know that help IS available. Here at Find Addiction Rehabs, we work with a large network of alcohol and drug rehab centers across the nation and are available at all times to help connect you with treatment options that are dedicated to meeting your personal care needs.
Just by picking up the phone and reaching out to us through our hotline, which is available 24/7, one of our recovery representatives can help you determine what addiction treatment services are best for you at any time of the day (or night).
If you are a COBRA insurance user, we can help you find a facility that may cover most, if not all, of your treatment costs. So make the right choice, and call today so that we can help you take the first step on your recovery journey, where you can achieve a happier, healthier, and sober you!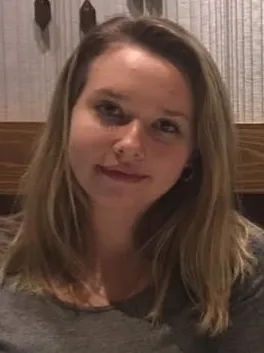 Nicole R. is an experienced and accomplished writer with special interests in the fields of Anthropology, English, and behavioral health, and has written countless articles for newspaper publications, institutional research journals, and Find Addiction Rehabs.
Her alma matter is Florida Atlantic University in Boca Raton. Nicole hopes to spread awareness of and combat the stigmatization surrounding addiction and substance abuse treatment through her writing and work in the field.