Preparing for Drug Tests When Taking Opioid Pain Medications
For those taking Dilaudid and other drugs for pain relief, the prospect of having to go through drug testing can be daunting. In most cases, you will be able to communicate to your drug test administrator beforehand that you are taking prescription drugs that can affect your test results.
However, in cases where a person's Dilaudid use is without a prescription, a drug test can mean difficult repercussions, such as the loss of a job, loss of custody, and even legal ramifications.
Because of this, it is important to know how you can prepare for a drug test. One of the questions you may be asking yourself is "How long does Dilaudid stay in your system?" Of course, there is no simple answer to this question.
There are many factors that go into Dilaudid metabolism rates and how long it will take for this drug to leave your body.
Keep reading to learn more about how you can prepare for Dilaudid drug testing and find help to overcome any form of painkiller or other drug abuse with Find Addiction Rehabs.
What is Dilaudid?
Dilaudid, or hydromorphone hydrochloride, is an opioid painkiller that can be used for managing chronic pain and providing severe pain relief. It is typically administered as either oral short- or extended-release tablets, or as a liquid that can be injected intravenously.
Like other opioid pain medications, the Drug Enforcement Administration (DEA) classifies Dilaudid as a Schedule II opioid drug. This means that, while the medication has a medical application, it also has a high risk for abuse and addiction.
Dilaudid works by activating opioid receptors throughout the central nervous system, which are responsible for producing the body's pain responses. This is what makes them an effective choice to treat severe pain.
However, this interaction can also produce an intense and euphoric high that can make the user want to continue taking this central nervous system depressant, which can lead to physical dependence and addiction.
What Situations Require Opioid Abuse Testing?
There are several reasons why you might be tested for Dilaudid or other opioid use, each of which can have a significant impact on your life. Situations that may call for drug testing include:
Medical drug screens: Many clinical settings will use drug tests to monitor the progress and well-being of their clients, including psychiatric centers, addiction treatment programs, and prescription opioid monitoring services.
Workplace drug tests: Whether screening potential new hires or conducting regular drug testing procedures, workplace environments are common settings in which you may be required to take a drug test.
Military drug testing: The Department of Defense (DOD) has several safety requirements set in place for service members, including a protocol for mandatory drug testing for military members. These tests can be ordered randomly as well as in situations where a particular person is suspected of substance abuse.
Athletic drug screening: Many professional athletes will have to participate in drug testing programs to ensure that they are not using performance-enhancing drugs that give them an unfair advantage or put their health at risk.
Legal and forensic drug testing: Legal investigations and court cases can also call for drug testing in order to gain or validate evidence, whether in cases of substance-induced crime, child custody, and endangerment cases, or other situations.
What Drug Tests Can Detect Dilaudid?
While drug tests may not be able to detect the exact opioid that you are using, most are capable of detecting a wide range of substances, including natural, synthetic, and semi-synthetic opioids.
If you are using this drug recreationally, it is important to be aware that urine, saliva, hair, and blood tests can all detect the presence of many commonly abused drugs, including opioids like Dilaudid.
Knowing how long Dilaudid stays in your system can help you prepare for these tests, and create a plan of action, such as a rehab center for Dilaudid, that can help you get clean and start living a less stressful, substance-free life.
How Long Does Dilaudid Stay In Your System?
In order to understand how long Dilaudid stays in your system, it is important to know the different ways in which this substance can be taken. Immediate-release Dilaudid tablets can produce results within thirty minutes after taking them, and reach peak effectiveness within the first hour.
Extended-release formulations can take up to six hours to start producing effects and will be most intense after about nine hours. The drug's half-life can also vary based on how it was administered. When injecting it, the Dilaudid half-life can be much shorter than it would be through oral ingestion.
Short-acting Dilaudid has a half-life of around 2-3 hours, meaning it will take around fifteen hours for the drug to leave your system. Extended-release versions can have a half-life of between 8-15 hours, taking up to three days before it finally clears out.
How Long Can Drug Tests Detect Dilaudid For?
There are several factors that can affect detection times and the rate of Dilaudid's half-life, including the person's weight, sex, and age. Generally, however, you can expect the following drug tests to have these detection times:
Urine Drug Test: As the most cost-effective method of drug testing, most situations will call for a urine test. Urine testing can detect Dilaudid for up to three days after your last dose.
Saliva Drug Test: Opioids can be detected in oral fluid for around 48 hours after their last use. Saliva tests are relatively inexpensive and minimally invasive to conduct, making them the next most common testing method.
Blood Drug Test: Blood tests have a relatively small detection window, and are only able to detect opioids for around 24 hours after your last dose. They are more commonly used for detecting same-day use of an abused substance.
Hair Drug Test: Hair testing can detect opioid use from hair follicles for up to three months after a person's last dose. However, hair tests are more expensive to conduct, and are therefore less common.
Recognizing the Signs of Prescription Drug Abuse
Admitting that you or a loved one may be struggling with drug abuse can be difficult, but it is absolutely necessary to do so in order to get the help you need. When trying to determine if someone is struggling with Dilaudid addiction, there are several signs that you can look out for, including:
Using the drug in higher doses or for longer than it was prescribed.
Not being able to stop drug use on your own.
Receiving multiple prescriptions from different doctors for Dilaudid.
Becoming more secretive or isolated due to your drug use.
Developing withdrawal symptoms when not using the drug.
These are just a few of the many signs that indicate prescription drug abuse. If you or a loved one is displaying these warning signs, it is time to seek professional substance abuse treatment services.
What are the Side Effects of Dilaudid Abuse?
As with many other forms of opioid medications, Dilaudid can have many adverse health effects, even when it is being used as prescribed. Opioids are strong, chemically altering substances, meaning they can affect each person who uses them differently.
Knowing what side effects to expect when taking this medication can be important so that you can talk to your doctor about switching to another treatment option, or find professional help if you are struggling with an addiction to this substance.
What are the Short Term Side Effects of Dilaudid?
Some of the most common short-term side effects that occur when taking Dilaudid include nausea and vomiting, constipation, dry mouth, sweating, and flushing. Allergic reactions are also not uncommon and can cause hives, swelling, difficulty breathing, and other potentially-life threatening symptoms.
Finally, if too high a dose of Dilaudid is taken, the user will be at an increased risk of experiencing an opioid overdose. This can quickly become fatal and is characterized by symptoms like:
Respiratory depression
Cold and clammy skin
Low blood pressure and heart rate
Hypothermia
Confusion
Dizziness
Blue-tinted skin and fingernails
If left untreated, a Dilaudid overdose can lead to coma and even death. It is important to seek immediate emergency medical help if someone is experiencing any of these symptoms after taking Dilaudid.
Long Term Side Effects from Dilaudid
Dilaudid is not meant for long-term use, as this can lead to addiction and potentially severe adverse health effects. When someone chronically abuses opioid medications like this one, they can develop serious side effects, including:
Sleep apnea and insomnia
Mood changes
Anxiety and depression
Severe abdominal issues
Poor appetite
Significant weight loss
Organ damage
The Next Steps After a Positive Drug Test Result
Those who test positive on a drug test will often find themselves faced with many life-altering consequences. Dealing with these changes can feel overwhelming and hopeless. But this does not have to be the case.
For many people, a positive drug test result can be the wake-up call they need to finally get help for their substance addiction. Seeking support from medical professionals and addiction specialists can help you get your life back on track.
Opioid Addiction Treatment Methods
There are many treatment options available to those who are recovering from a substance use disorder. In the case of opioid addiction, you may experience withdrawal symptoms like joint pain, nausea, vomiting, diarrhea, and other uncomfortable symptoms during the early stages of recovery.
Participating in a medical detox program will likely be the first step in your treatment process. Detox services can help you slowly stop using Dilaudid with constant support from clinical professionals.
They can help provide you with a balanced recovery diet and medications to manage your withdrawal and limit your risk of relapse. Once the detox process is completed, you will likely be encouraged to move on to either an inpatient or outpatient program
Which of these programs will be best for you will depend on the severity of your addiction. Inpatient rehab can give you the structure and support you need for long-term recovery, while outpatient services can provide more flexible and affordable care.
If you are struggling with a co-occurring medical or mental health disorder, dual diagnosis treatment options can be a great choice. No matter what your specific recovery needs are, the Find Addiction Rehabs team can help you find recovery resources nationwide.
Get Opioid Treatment Options Nationwide – Reach Out Now!
(877) 959-7271
Get Help for Opioid Abuse and Dependence Now!
If you or a loved one is struggling with Dilaudid addiction or any form of opiate, know that you are not alone and help is available. The Find Addiction Rehabs team is available 24/7 to help you find the recovery tools and resources you need to start your journey to sobriety.
You can reach out to our recovery representatives today to find rehab centers nationwide that offer effective and comprehensive treatment for all of your care needs. The start to a better life is just one step away. Call now to get started today!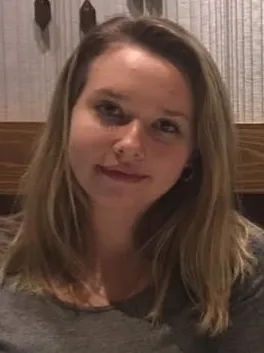 Nicole R. is an experienced and accomplished writer with special interests in the fields of Anthropology, English, and behavioral health, and has written countless articles for newspaper publications, institutional research journals, and Find Addiction Rehabs.
Her alma matter is Florida Atlantic University in Boca Raton. Nicole hopes to spread awareness of and combat the stigmatization surrounding addiction and substance abuse treatment through her writing and work in the field.