Find A Rehab That Accepts Your Insurance
Don't see your insurance provider? contact us and speak with a kind and caring addiction resource representative.
Does Insurance Cover Rehab for Drug and Alcohol Addiction?
Knowing how you are going to pay for your health care services is an extremely important part of being prepared for the addiction treatment process. Unfortunately, a lack of financial assistance and questions about 'does insurance pay for rehab' are what stop many people from seeking treatment for their struggles with substances.
Having health insurance benefits can make receiving necessary treatment much easier on your finances. Without some form of assistance or financial aid, your substance abuse and mental health problems will be that much harder to overcome.
With that said, how can insurance help you find the right form of treatment that you can afford? Keep reading to find out more about using public or private insurance to cover a drug and alcohol treatment center!
Understanding Insurance Coverage for Drug and Alcohol Rehab
Generally, many types of health insurance cover alcohol and drug rehab, as well as treatment services for various mental health conditions, which can often lead to substance abuse. With that being said, the extent to which your specific insurance plan will cover rehab depends upon many factors, including:
Your policy's particular behavioral and essential health benefit options
Your specific rehab center
Your personal care needs
The benefits provided by your health insurance company will have been designed to make your medical care both affordable and accessible, without the fear of negative stigma preventing you from receiving the help you need. It is important to use your coverage to the fullest to get the care you need and leave your addiction in the past.
24 Hour Confidential Insurance Verification – Call Now!
(877) 959-7271
Any questions regarding, 'What does my insurance cover?' can also be quickly and confidentially answered by a call to the recovery representatives at Find Addiction Rehabs. Within minutes their team can answer your questions about insurance and the treatment process as a whole, and provide you with your costs alongside nationwide options for rehabs.
The ACA (Obamacare) Health Insurance Marketplace for Rehab
Passed during the Obama administration, The Affordable Care Act (ACA) provides all American citizens an opportunity to find insurance plans that they can afford based on their income. This service also helps to ensure that everyone can qualify for payment or verification eligibility, regardless of preexisting conditions (such as alcohol and drug addiction).
According to this act, there are ten essential healthcare benefits that every health insurance provider must offer to their clients. This, of course, includes addiction treatment coverage, as well as mental health treatment options – which is often an integral element of the addiction recovery process.
This means that those seeking addiction treatment through the help of their insurance provider will have a greater likelihood of long-term recovery, as well as greater access to continuing care services. For those seeking additional treatment centers and rehab options, looking into having multiple providers may be helpful.
During Open Enrollment periods that typically begin on November 1st, you can assess the options available for private insurance using the providers listed on the Marketplace. It is now illegal to discriminate against those seeking treatment for a substance use disorder or mental health services or bar these as 'pre-existing conditions.'
The Most Common Types of Plans and Benefits
There are several different types of insurance plans that you may be able to look into, each with their own insurance coverage options and benefits. However, the three primary types of insurance plans include:
Health Maintenance Organizations (HMOs)
Preferred Provider Organizations (PPOs)
Point of Sales (POS)
Health Maintenance Organization
HMOs allow you to choose your own primary care physician, who will become responsible for a majority of your medical care. While your health insurance company determines which providers are in-network with their organization, a doctor's referral for more specialized treatment may be able to grant you this coverage.
One of the biggest benefits of having an HMO is that you will typically have very low or no deductibles at all, as well as a low monthly premium. Of course, this may limit your ability to seek out specialized treatment center options, keeping you in a price range that may only cover a more standardized treatment program.
Preferred Provider Organization
If you have a PPO, then you will be able to see healthcare providers that are both in and out of your insurance company's network. These plans can provide more flexibility with your treatment options and will allow you to be able to see a doctor of your choice.
Of course, if your chosen doctor is within the network of your PPO plan, your out-of-pocket expenses will still be significantly lower. While PPOs will normally have higher monthly premiums and deductibles than an HMO, you will likely have a lower copay.
With that being said, the most significant benefit of having a PPO plan is that you will be able to seek out a more individualized rehab program to help you overcome your alcohol or drug abuse, while still being able to afford this specialized care.
Point of Sale
When working with a POS plan, these will work pretty similarly to an HMO plan, with the exception that you will be able to see out-of-network on certain occasions. Of course, the specifics of these exceptions will differ depending on different health insurance companies, so you will need to verify the details of your plan.
Overall, a POS plan will generally cover a decent portion of your recovery costs after recovering through a treatment center program. This makes them both an affordable and convenient option if you are looking for substance abuse treatment services, but they often have limited reach and coverage areas.
Finding Out the Level of Coverage Provided By Your Policy
Whether you are covered through public or private insurance, knowing what services are covered under your policy is crucial before seeking treatment options and information. Luckily, this process is fairly simple.
You will need to start by obtaining your insurance ID number, before then reaching out to the team at Find Addiction Rehabs for full details of what might be in-network. You can then find out about your substance abuse and mental health coverage and get options within minutes.
Finding out the coverage of your policy will help you to be more certain of what percentage of your treatment costs will be covered, making affording your recovery process much easier. Speaking with an addiction specialist, such as a Find Addiction Rehabs recovery representative, can also help you better understand and verify your insurance coverage.
Verify your insurance coverage today with our fast, easy, and free Insurance Verification Tool.
It is worth noting that some people view verifying their insurance as similar to getting a credit check done. This is not accurate. You will not ever have a higher cost of insurance simply for inquiring about your benefits, so a call to check on coverage can be done with complete confidence.
What are the Typical Costs of Addiction Treatment?
Now that you understand how insurance coverage works to help pay for treatment, it is necessary to understand the costs of recovery at a drug or alcohol rehab center. This financial factor will be based on several important elements, including:
Your required level of care for drug or alcohol addiction treatment
The duration of your stay at an addiction treatment facility
Your specific insurance policy and coverage options
Any additional rehab costs you may acquire, such as special amenities, services, and other features
Because the level of coverage you have will vary depending on your insurance provider, personal expenses will also vary. With that being said, most insurance companies, even private providers, will include the coverage of substance abuse treatment as a mandatory service.
Luckily, insurance companies cannot base their coverage on the specific substance you are seeking addiction treatment services for. If you are seeking treatment, your coverage will be mandatory regardless of the specific substance or driving forces behind your habits. Mental health parity laws also safeguard the right to access for mental health disorder treatment.
Furthermore, due to how common co-occurring substance use and mental disorders are, coverage for mental health care and addiction treatment options is also usually offered by most insurance providers. This may allow you to seek treatment at a dual diagnosis treatment center, as well as receive various other mental health services.
Does Insurance Pay for Rehab: The Costs of Treatment vs The Costs of Addiction
While the costs of rehab may certainly look intimidating at first glance, these prices pale significantly in comparison to the cost of addiction. This includes not just your potential out-of-pocket expenses, but those to your physical and emotional well-being, as well.
When it comes to the cost of rehab, this can be measured solely by monetary value. When discussing the cost of your addiction, however, money is only the beginning of this issue. After all, your addiction comes at the expense of not just your own physical and mental health, but that of your loved ones, as well as the stability of your job and other important life factors.
There is also the high cost of addiction for society to consider, as well. It is estimated that substance abuse costs our society $532 million annually. This figure includes the costs of not only housing incarcerated individuals but those of providing healthcare and the allocation of other funding sources for addicted people.
No matter how the costs of addiction treatment are discussed, getting help is always worth the investment. After all, some of the prices for your addictive habits, whether these be monetary or otherwise, may never be able to be recovered.
If you (or your loved one) have a history of relapse, knowing how many times insurance will pay for rehab can be another vital consideration. A confidential call to Find Addiction Rehabs can let you know such details, often within minutes, and always completely confidentially.
Finding Rehabs That Accept Your Insurance Provider
The Affordable Care Act requires all insurance carriers to provide coverage for alcohol and drug treatment. All health insurance plans must include behavioral health care, inpatient mental health therapies, and substance use disorder (SUD) therapy under this act. Some of the top insurance providers that offer this coverage include:
Humana: Humana health insurance often covers drug and alcohol rehabilitation as well as other mental health therapies. Humana is one of the country's leading healthcare providers. As a result, Humana works with several inpatient rehab centers and addiction treatment facilities.
United Healthcare: As one of the nation's largest health insurance providers, United Healthcare offers an array of policies with varying degrees of coverage, including those that cover the costs of addiction treatment.
BlueCross BlueShield: BlueCross BlueShield plans generally cover addiction treatments, with most plans also covering medical detox, especially in cases of treatment for alcohol addiction, opiate addiction, and benzodiazepine addiction.
Just as many types of insurance providers will cover the costs of rehab, most rehab facilities that will accept various insurance providers. You can find out which treatment centers in your area are in-network providers with your insurance by calling a Find Addiction Rehabs recovery representative now!
The Right Rehab for Your Insurance: Found Here

With that being said, not all health insurance plans offer the same benefits, and coverage can vary depending on what provider you are using for insurance. That's why the Find Addiction Rehabs support team is dedicated to helping you figure out all of your treatment options and get you firm answers to does insurance pay for rehab.
We work with a large number of substance abuse rehab centers nationwide that are in-network with many of the leading insurance providers in the country. This means that we can help you find high-quality treatment services without breaking your budget.
But just how can insurance help you find the right treatment at an affordable price? Read on to find out how private insurance can pay for rehab and be your best bet for covering drug and alcohol addiction treatment!
Frequently Asked Questions on Insurance for Rehab:
What Types of Substance Abuse Treatment Does Insurance Cover?
When it comes to treating your drug or alcohol addiction, you will have multiple options to choose from. When it comes to what types of rehab facilities and other addiction treatment services are typically covered by most health insurance plans, these include:
Speaking with a Find Addiction Rehabs representative can help you ensure that addiction treatment programs and mental health benefits are covered under your specific plan.
Once you have this information, you will be able to find licensed medical professionals that will be able to provide all of your care needs, at an affordable price.
Can I Go to Rehab Without Insurance?
Unfortunately, a lack of insurance can cause a lot of people to avoid seeking out drug or alcohol treatment, creating a major roadblock on their path to recovery. However, what many of these individuals do not know is that there are many alternative options to cover rehab services, even without the assistance of insurance.
For starters, several free and state-funded recovery facilities provide rehab options for those in financially sticky situations. In addition to this, many financial assistance programs provide funding for those who are seeking substance abuse treatment.
Other options that can help assist in minimizing your out-of-pocket expenses when seeking treatment without insurance include:
Payment plans and periodic billing options are based on a sliding scale, which factors in your specific income and financial capabilities.
Scholarships and grants can be available directly from certain treatment centers or through your state.
Looking at inpatient programs vs outpatient programs can help you save money by finding the right leves of care that won't 'break the bank.'
Asking for financial assistance or loans from your family members, friends, or community members.
Even with the help of insurance, it does not hurt to explore every avenue when finding ways to cover rehab and help defray the cost of your addiction treatment. Whether recovering through an inpatient or outpatient program or receiving any other type of treatment service, ensuring minimal worries over the costs of treatment can make your recovery journey much easier.
Does Insurance Help Pay for Rehab for Drugs?
Before beginning the treatment process, it is important to first know how you are going to finance your recovery from addiction. Having health insurance benefits can make getting this necessary professional help far less stressful for you and your wallet.
We understand that financial concerns can hinder alcohol and drug addiction treatment, so we will work with you to find the best possible solution for whatever your situation may be.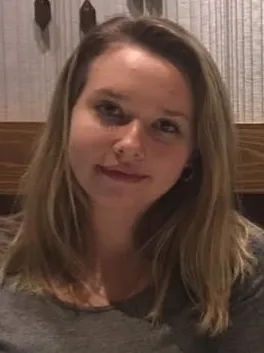 Nicole Rogers is an experienced and accomplished writer with special interests in the fields of Anthropology, English, and behavioral health, and has written countless articles for newspaper publications, institutional research journals, and Find Addiction Rehabs.
Her alma mater is Florida Atlantic University in Boca Raton. Nicole hopes to spread awareness of and combat the stigmatization surrounding addiction and substance abuse treatment through her writing and work in the field.
Medically Reviewed By