What are Twelve-Step Alternatives?
When it comes to recovering from a substance abuse disorder, many traditional programs, such as Alcoholics Anonymous (AA), follow a twelve-step process to achieving sobriety. These programs typically view addiction as something outside of an individual's control and require surrendering their recovery process to a Higher Power. Women for Sobriety represents a different approach, that can be an alternative (or complement) to the 12-step methodology.
For individuals who are not (and have no intention of becoming) religious, or who want to take a more responsible and self-empowered approach to sobriety, these programs may not work for them. In these cases, participating in 12-Step Alternatives to addiction recovery may be more worthwhile.
These programs tend to focus on pushing individuals to practice self-control and determination when overcoming addiction. They promote the idea that addiction does not rule an individual and that, with the right tools and assistance, sobriety can be attained.
What is Women for Sobriety?
Women for Sobriety Inc. (WFS) is a self-proclaimed, non-profit "Organization of Women, For Women;" in fact, this is the WFS motto. Founded in 1975, it is the first peer-support program that has been specifically created for women (and only women) overcoming a substance use disorder.
WFS is committed to being inclusive of all women, regardless of their socio-economic status, race, religious beliefs, and/or personal backgrounds. Furthermore, this program dedicates itself to providing a supportive, empowering, and secular environment for all of its members.
A New Life Program
WFS recognizes addiction in women not as a lack of moral capacity, but as a symptom of the numerous societal pressures and inequalities they must face throughout life. Because of this, this treatment program seeks to address the guilt, shame, and low self-esteem levels that plague these women, often leading to substance use as a coping mechanism.
This is why WFS considers itself a New Life Program. After all, it focuses on providing women with the emotional support and healing required to achieve continuous sobriety, and start a new life addiction-free.
The Women for Sobriety Levels of Recovery
The Women for Sobriety Acceptance Statements- are a series of thirteen affirmations- are what the program views as the recovering woman's guide to achieving healthier, more sustainable ways of living and thinking. As a means of providing a more chronological way of viewing this process, the program has categorized this process into six different Levels of Recovery, which are not to be confused with the standard seven levels present in the addiction treatment continuum of care.
Level 1: Acceptance
The first level of recovery, adapted from WFS's Acceptance Statement 1, entails a woman's acceptance of having a substance use disorder. This includes giving up the abused substance, as a response to recognizing how it has caused them harm.
At this level, individuals will educate themselves more on addiction, and allow themselves to receive support from their counselors and other WSF members.
Level 2: Discarding Negative Thoughts
Adapted from WFS's Acceptance Statements 2, 4, and 9, the second level of recovery involves examining one's attitudes and ways of viewing life, and acknowledging how these thought patterns may be harmful to themselves and others.
Writing down these patterns can be enlightening in the way they reveal the self-destructive behavior these women may engage in. After acknowledging these toxic mindsets, individuals can then accept and release them.
It is usually encouraged to develop a daily exercise or meditative routine in order to practice healthier habits and establish positive thinking skills.
Level 3: Creating and Practicing a New Self-Image
The third level of recovery in the WFS program comes from its Acceptance Statements 5 and 12. Taking what its successor teaches about how negative thoughts destroy one's ability to develop healthy behaviors, further enforces the need to work on building more positive thought patterns.
This is done in simple ways, such as learning to view a setback or inconvenience as simply unfortunate and a tool to learn from, rather than a life-altering loss. This level promotes the importance of viewing life as that which we make it, rather than a series of uncontrollable events.
Level 4: Using New Attitudes and Enforcing New Behaviors
The fourth level of recovery, adapted from WFS Acceptance Statements 3, 6, and 11, promotes the idea that one does not have to wait to achieve happiness or pleasure. Rather, they can obtain this whenever they want, simply by choosing to view their situation or surroundings in a more positive light.
Level 5: Improving Relationships
Usually the most difficult for many members, the fifth level of recovery focuses on building healthier and more balanced relationships- both with oneself and others.
Adapted from WFS Acceptance Statements 7 and 10, this level acknowledges that women are often taught to be overly dependent on other people. In fact, many women find that their sense of worth and purpose is defined by the ways they are viewed by the people around them.
Thus, WFS encourages these women to discover their own self-worth, and develop relationships that are founded on the equal give-and-take of support and validation.
Level 6: Emotional and Spiritual Growth
The sixth and final level of recovery, adapted from Acceptance Statements 8 and 13, prioritizes recognizing life's priorities. And, through this, achieving growth in one's relationship with their spirit and emotions.
Once participants have found a level of peace and acceptance with themselves, the need to engage in drug or alcohol abuse is removed. Thus, they achieve a New Life, as promised by the WFS New Life Program.
Attending a Women for Sobriety Meeting
Women for Sobriety, in its pursuit to serve as many women as possible, offers both in-person and online meetings (or online chat meetings). Furthermore, the program also created phone support WFS meetings, as a way of increasing access to those with limited means of seeking help.
During a WFS meeting, women can engage in self-help groups, read WFS literature, and receive recovery support from their peers and mentors. As these individuals take responsibility for their recovery, these meetings help them access a way of overcoming their past addictions and developing new ways of viewing the world.
To find out more about the dates, times, and locations of a WFS meeting near you, click here.
Methods of Treating Substance Use Disorders
While 12-Step and Non-12-Step programs both offer helpful ways of addressing addictive behaviors, these are generally intended to serve as an additional means of treating addiction or maintaining sobriety.
After all, when it comes to substance abuse, certain drugs (such as benzos and opioids) and alcohol can be particularly dangerous in their withdrawal periods. In fact, for those struggling with alcohol abuse who decide to suddenly stop drinking, this can become a life-threatening problem.
Thus, these individuals are highly encouraged to seek out professional substance abuse treatment options, in order to minimize health risks. You can find out more about the 7 levels of care in treating substance abuse disorders.
Other Twelve-Step Alternatives
As stated in the name, Women for Sobriety Inc. is an organization dedicated to women and helping female participants become more sober and competent women. Thus, this program will not work for everyone in their recovery journey.
Some other alternative Non-12-Step programs individuals may find helpful include:
Secular Organizations for Sobriety (S.O.S)
Additional resources on these 12-Step Alternatives can be found throughout our site, by following links in this article or by searching our blogs and related articles.
Finding the Right Treatment Options for You
When it comes to addiction, this condition can be incredibly difficult to overcome and is often very isolating for those who suffer from it. If you or a loved one is struggling with substance abuse, know you are not alone, and help IS available.
At Find Addiction Rehabs, we understand that finding professional help for addiction can be a tricky process; but that's why we're here. Whether connecting you with addiction resources or answering any questions you have about addiction treatment, we are here for you.
With our hotline available 24/7, one of our representatives is available at all times to connect you with treatment facilities and programs that are dedicated to serving your personal care needs.
So make the right choice, and call today so that we can help you get started on a path to a life of peace and sobriety!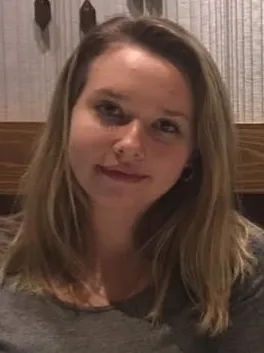 Nicole R. is an experienced and accomplished writer with special interests in the fields of Anthropology, English, and behavioral health, and has written countless articles for newspaper publications, institutional research journals, and Find Addiction Rehabs.
Her alma matter is Florida Atlantic University in Boca Raton. Nicole hopes to spread awareness of and combat the stigmatization surrounding addiction and substance abuse treatment through her writing and work in the field.