What Is LifeRing Secular Recovery?
LifeRing Secular Recovery is an abstinence-based program dedicated to providing a safe, supportive, and non-judgmental space focused on helping individuals who are recovering from a substance abuse disorder.
This program is an alternative to Alcoholics Anonymous (AA) and other twelve-step programs, which focuses on prioritizing an individual's ability to determine what they feel will help them achieve sobriety, and providing the tools, skills and encouragement required to maintain it.
The Foundations of the LifeRing Program
LifeRing maintains a belief that individuals struggling with substance abuse do have the power to take back control of their addiction. The program acknowledges that while this process is oftentimes difficult, with the possibility of setbacks occurring along the way, it is one that can be accomplished with the right mindset and support groups.
The LifeRing approach prioritizes strengthening what the program refers to as the "Sober Self," and deconstructing the "Addict Self."
The LifeRing program understands that, for some individuals, specific Steps, Higher Powers, and Sponsors may be more effective substance abuse treatment methods; but these are not essential to the LifeRing way. When it comes to ways to live free of drugs or alcohol use, LifeRing strongly believes in the power of the self.
The "Sober Self" vs the "Addict Self"
The LifeRing program believes that inside every individual suffering from addiction, there is a voice that wants to continue using an addictive substance; this is called the "Addict Self" or "A." Then there is a voice that wants to stop this usage and lead a better, healthier life, which is referred to as the "Sober Self" or "S."
The foundation of the LifeRing recovery process focuses on "Empowering Your Sober Self," through taking control of and developing your own path to getting clean, and promoting the connection of LifeRing members' "S's." This person-to-person connection and support helps members know that they are not alone on their path to sober living.
What If I Have Problems With a Higher Power?
If you or a loved one is struggling with a substance addiction, but has problems with methods that prioritize a Higher Power in their approach to treatment, then LifeRing might be a good option to consider.
LifeRing Secular Recovery believes that you as an individual are the best person to develop your own Personal Recovery Program; they simply provide the safety and support you need to follow your own path to becoming clean and sober.
How Lifering Secular Recovery Works
The LifeRing approach works simply by bringing people who are experiencing similar struggles with addiction together in a safe and supportive environment. The average LifeRing meeting will feature people who share practical experiences and sobriety support.
Furthermore, stories of successful sober people may be discussed in order to inspire current members in their own journey to becoming clean and sober.
What Is The "3-s" Philosophy?
LifeRing's "3-S" philosophy is represented by the three fundamental principles of the organization: Sobriety, Secularity, and Self-Help.
Sobriety
The LifeRing program maintains a goal to help members achieve complete sobriety, meaning that, in order to receive basic membership, individuals must agree that they aim to stop using drugs and alcohol completely.
Moderation Management vs Lifering Recovery
If you or a loved one is looking to simply cut back on drinking or substance use, but not fully stop, this program is not the option for you. This goal might require a Moderation Management approach, which focuses on helping non-dependent problem drinkers gain control of their drinking habits.
If you need support finding treatment options, get in touch with us at Find Addiction Rehabs today by calling us at 877-941-2705.
Secularity
Because LifeRing welcomes members of all backgrounds and religious beliefs, there is no pressure for individuals to give up or acquire a faith or reliance on a Higher Power while recovering.
LifeRing meetings will rarely feature religious discussion topics. While the program respects members' choice to attend both LifeRing meetings and Twelve-Step meetings, they maintain a focus on human effort as the driving force of becoming free from addiction, rather than divine intervention.
Self-Help
This principle emphasizes the belief that an individual's recovery relies on that person's own effort and motivation to become clean and sober.
As a support service, LifeRing does not prescribe any specific "steps" in this process, and instead trusts members to be responsible for their own treatment plan. The program simply serves as a means for connecting members with the necessary tools to do so, and a service for which any concerns or struggles can be addressed in a safe and helpful manner.
Twelve-Step Programs vs LifeRing Recovery
Twelve-step programs are mutual aid organizations designed to help individuals overcome substance and behavioral addictions, and compulsions. One of the most well-known programs that fall under this category is Alcoholics Anonymous (AA). These approaches' methods for overcoming addiction include:
Admitting one has no control over their addiction.
Believing in a Higher Power and gaining strength through this faith.
Examine past choices and wrongs with the help of a sponsor (previously addicted but since recovered individual).
Making amends for past wrongs and conflicts.
Learning a new code of behavior and integrating this code into a life of sobriety.
Helping other individuals struggling with addiction with finding help and getting sober.
Choosing Lifering Recovery to Get Sober
There are many reasons why an individual might want to choose an alternative to the typical Twelve-Step approach when it comes to their path to sober living. LifeRing Secular Recovery may be a good option for you or a loved one if:
Want to take a less religious and/or spiritual approach to recovery.
Do not believe in a Higher Power, and do not foresee yourself developing this belief.
Believe in your ability to control your addiction, and want to achieve a stronger level of self-discipline and strength.
Have previously been unsuccessful with a Twelve-Step approach to sobriety.
Alternative approaches to Twelve-Step programs like LifeRing are fairly new, and thus continue to evolve and grow as more research on addiction becomes available and more individuals share their stories of successful recovery. You can find news and updates on LifeRing here.
Pros and Cons of Lifering Recovery
There are several benefits to choosing LifeRing, some of which include:
Flexible, personalized recovery plans.
Various methods of attending a LifeRing meeting, including face to face meetings and online meetings.
Most meetings are held in group sessions that focus on sharing stories and providing support and recognition.
Individuals are encouraged to take control of their own lives and become free of their addictions to drugs and alcohol.
However, like any organization, there are some drawbacks as well, including:
A potentially difficult-to-maintain criteria; LifeRing requires members to prioritize complete abstinence from all alcohol and drugs, which may be hard for individuals with severe dependencies.
Utilization of a highly analytical and straight-forward approach to understanding addiction and dependency; for individuals who prefer a more emotional or spiritual environment when discussing substance and drug addiction, other treatment options might be better suited to them.
Other Alternatives To Alcoholics Anonymous and 12-Step Programs
Some other alternative options to Twelve-Step programs such as AA include:
Self-Management and Recovery Training (SMART) Recovery
Secular Organizations for Sobriety (S.O.S.)
Holistic or Experiential Therapies
Long-Term Abstinence With LifeRing
A 2018 study comparing the effectiveness of LifeRing and other Twelve-Step alternatives regarding long-term abstinence found that, for individuals with Alcohol Use Disorders, both approaches are equally effective.
Particularly for individuals who are atheists or do not align with a specific religious and/or spiritual belief system, alternative approaches to Twelve-Step programs may be more effective in maintaining long-term sobriety.
What Does A LifeRing Meeting Look Like?
During a face-to-face LifeRing gathering, a small number of members will typically sit in a circle and discuss how their week has gone in regard to their recovery. These will typically last up to an hour, in which members will be encouraged to ask questions, make comments, and commend both their own progress in staying clean and that of their fellow members. A growing number of non 12-step rehabs also encourage their clients to attend or become familiar with LifeRing and other alternatives to AA, to promote sober support systems and sustainable recovery.
Because the LifeRing philosophy prioritizes positive reinforcement of self-paced and developed recovery plans, there are certain expectations for how these support groups should be conducted. Any discussion of politics or religion, negative or critical feedback on another member's progress, or excessive use of speaking time is not welcome.
Furthermore, it is an absolute requirement that any information disclosed by another member during a meeting remains confidential between them and the rest of their group.
Does Lifering Have Meetings Near Me?
If you or a loved one is interested in attending a LifeRing meeting, whether face-to-face at a LifeRing service center or online, you can find information on when and where these will be occurring here.
Due to COVID-19, some in-person meetings have been temporarily suspended. For more information on this, you can find LifeRing's statement on COVID-19 as of August 2021 here.
Weekly Family & Friends Meeting
As of March 2022, the LifeRing organization will be hosting virtual meetings for friends and family members of individuals struggling with addiction through Zoom every week, on Saturdays at 10:00am Pacific Time.
These meetings are intended to provide support groups for individuals who have friends or family members who are recovering from an alcohol or drug addiction. Because addiction can be difficult for both the addict and their loved ones, having a safe space where discussing these struggles is actively encouraged can be a relief for both parties.
Finding the Right Treatment Options For You
If you or a loved one is struggling with addiction and are ready to seek out treatment, our team at Find Addiction Rehab is dedicated to connecting you with the best options for all of your recovery needs.
Contact us today at 877-941-2705, so we can get you started on a path to a better and healthier future!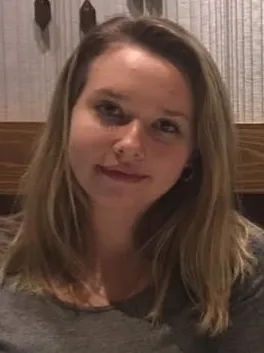 Nicole R. is an experienced and accomplished writer with special interests in the fields of Anthropology, English, and behavioral health, and has written countless articles for newspaper publications, institutional research journals, and Find Addiction Rehabs.
Her alma matter is Florida Atlantic University in Boca Raton. Nicole hopes to spread awareness of and combat the stigmatization surrounding addiction and substance abuse treatment through her writing and work in the field.