[listing_grids_by_id listing_layout="list_view" listing_list_style="listing_views_1″ posts_ids="18730″]
Finding Rehabs in California
In today's world, California is an absolute center for substance misuse services. Many of the treatments that are now widely employed around the world originated in California, which has long had a large number of treatment centers and an innovative approach to addiction recovery. California rehab centers provide a premier resource for those seeking addiction treatment from across the entire country.
The best rehab centers in California are also some of the premier treatment centers in the world, usually offering care to those with insurance as well as private payers. Government-subsidized facilities also offer low or no-cost treatment, meaning a full spectrum of options exists in the state.
Keep reading to find out how to identify what makes effective addiction treatment services and how to find the right fit for you or your loved one among all the rehab centers in California!

What is Drug Rehabilitation?
The process of medical or psychotherapy treatment for addiction to psychoactive substances such as alcohol, prescription medicines, and street drugs such as cannabis, cocaine, heroin, or amphetamines is known as drug rehabilitation. The overall goal is for the patient to be able to confront substance dependence if it exists and discontinue substance misuse in order to prevent the psychological, social, legal, financial, and physical problems that can result.
Medication for depression or other problems, skilled therapy, and sharing of experience with other addicts are all part of treatment.
The State of Substance Addiction in California
California is a 900-mile-wide paradise that provides many people with the ideal environment in which to commit to sobriety. It does, however, have its share of residents with substance misuse issues. In California, an estimated three million people abuse drugs and other addictive substances. Alcohol, marijuana, amphetamines, methamphetamines, prescription medications (including opioids), benzodiazepines, and heroin are among them.
Smuggled drugs such as cocaine, heroin, methamphetamine, and marijuana enter California in abundance, particularly across the southern border. Inside the state, methamphetamine and marijuana are illicitly produced or cultivated in significant volumes. San Diego and Imperial Counties continue to be a major transshipment zone for a variety of drugs trafficked in from Mexico, including cocaine, heroin, marijuana, and methamphetamine.
SoCal addiction treatment, therefore, forms a hub of activity in the state, as this is where many of the substances intended for both trafficking and consumption end up in the state.
Even though the northern half of California is flooded with methamphetamine in more rural areas, heroin remains the most often abused narcotic across the state. Correspondingly California has also taken bold steps to make therapy more accessible to all. Various treatment clinics accept all sorts of insurance, from military insurance to state-issued access to recovery vouchers. There is also a network of facilities that are supported by various charities and offer services at no cost.
California has a total of 1,311 treatment centers, according to the 2017 National Survey of Substance Abuse Treatment Centers.
However, the state also has an alarming rate of deadly drug-related overdoses, and alcohol and other types of substance misuse are a huge problem.
According to 2018 research, the majority of opioid-related deaths in the state are caused by the overuse of synthetic opioids such as fentanyl and fentanyl analogs, but the number of heroin-related deaths is also on the rise.
The legal marijuana sector, which is one of the largest in the country, continues to thrive. The state also faces issues with illegal marijuana use and stimulant use, such as methamphetamine. California is grappling with opiate/opioid abuse, which is a public health crisis affecting most of the country.
According to federal authorities, heroin, a contributor to the opioid overdose issue, is transported illegally into California through the Southwest Border in private vehicles. In addition, the state is dealing with a prescription drug addiction crisis.
Get Options for Top California Rehabs – Call Now!
877-959-7271
Finding the Right California Addiction Treatment Centers for You
Many of the world's leading addiction treatment programs are located in California. Because of their close proximity to hugely renowned institutions and research institutes, high-end California drug rehab clinics have access to the field's top graduates and academics, as well as the benefits of cutting-edge treatment research and technology.
When you consider the natural beauty of the California mountains, ocean, and mild temperatures, you may discover that a California drug treatment program combines the benefits of excellent medical care with certain comforts and luxuries of a spa vacation.
What may be the best treatment strategy for one person may not be the best treatment plan for another. Even the term 'best rehabs in California' can mean different things for those with differing needs from their treatment. This is what distinguishes the top alcohol and drug rehab treatment clinics in California: they are dedicated to offering specialized whole-person care and making recovering clients feel safe, comfortable, and confident enough to remain in treatment.
The state accounted for 10% of all facilities and 9% of all clientele countrywide. California, along with New York, leads the country in terms of both facilities (1,311 in 2017) as well as clients (118,607 in 2017)
699 private non-profit facilities
443 for-profit private facilities
110 county, local, or community government-funded
5 state government-sponsored
20 funded by the Department of Veterans Affairs
33 funded by the federal government
21 funded by Tribal Government
6 Indian Health Service-funded
7 funded by the Department of Defense
Exploring Addiction Treatment Options in California
There are numerous treatment options available to address addiction and provide relief from a substance use disorder. The needs of each patient differ based on their level of use and addiction. A trustworthy doctor, family member, or friend can assist a patient in reviewing their options and determining which strategy is best for them.
Medical Detoxification – Patients who exhibit physical and psychological reliance on drugs or alcohol are highly advised to start their treatment path with medical detox. After medical detox, medication-assisted treatment, if indicated, can then be provided for any client it would benefit.
Inpatient – Inpatient treatment is frequently advocated for by medical professionals for persons suffering from persistent addiction or co-occurring mental health concerns.
Partial Hospitalization Program – This type of program is recommended by physicians and clinicians for individuals who do not require stepped-up treatment owing to a medical condition.
Outpatient Rehabilitation – Outpatient treatment has been shown to be successful for patients who do not have a chronic addiction or who have completed an inpatient treatment program.

Should You Stay in or Go To California for Addiction Treatment?
Some people already live in California, while others may be thinking about moving there for medical treatment. In either case, the option to stay at home or travel to another location for addiction treatment is a personal one. The best rehabs in California can be compelling, as they stand tall in comparison to the top facilities across the country.
Going to a home-based program provides clients with the familiarity and comforts of home, which can serve as motivators to break the cycle of addiction. Going out of state or abroad, on the other hand, might provide people with the mental boost and vitality they need to make a fresh start in unfamiliar settings with no reminders of home. In either case, make certain that the selected option gives physical space as well as a mental break that will pave the way for a healthy recovery.
Traveling to California Rehab Centers
Living in a familiar setting with a plethora of stressors may jeopardize your therapy and early recovery efforts. Many people prefer to leave their surroundings and travel to a treatment center away from home. Choosing a treatment facility can be exciting and fun, but should not be daunting. Review our tips on traveling for treatment here, or reach out to our recovery representatives for more information and to speak further about their experiences and your own unique circumstances.
People come from all over the world to visit California because of its diverse population, rich culture, and beautiful landscapes. The state is divided by mountains and valleys, lakes, and deserts. You need a treatment program that wants to see you succeed, whether you're looking for an outpatient or inpatient program. Addiction is not a one-dimensional problem, so why should your treatment plan be?
The California Recovery Community: A Great Place to Be Sober
California, often known as the Golden State, draws thousands of people to the West Coast who want to follow their goals or start a new life in the sun. People who are suffering from addiction are among the newcomers who want to put addiction behind them for good. They're searching in the proper direction. The state provides high-quality substance abuse treatment choices within a beautiful landscape of beaches, mountains, and laid-back cities.
Adventure and outdoor programs for drug addiction in California provide one-of-a-kind approaches to assisting those struggling with substance abuse. In an outdoor setting, these therapeutic programs provide a getaway from the stresses of regular life. The treatment and counseling process includes elements of adventure, exploration, and other sorts of natural healing.
The majority of the counseling and rehabilitation takes place in the wilderness. Clients are supervised by experienced experts and therapists. The drug rehabilitation process is similar to that of any other drug recovery program. In California, adventure and outdoor programs are chosen as an alternative or supplement to inpatient or outpatient drug recovery.
What Are the Benefits of Adventure Therapy at Rehabs in California?
Attending outdoor and adventure therapy programs in California has numerous advantages. As part of the therapeutic process, participants in wilderness therapy are immersed in the natural environment. It puts the participant in difficult situations that they must conquer while working with others. Programs promote healthy relationship development, treatment, and the development of healthy coping techniques.
In California, wilderness programs are sometimes referred to as outdoor behavioral healthcare. The therapy is intended to address problem behaviors by encouraging personal and social responsibility as well as the emotional growth of each person who attends the therapy. Furthermore, adventure and outdoor programs provide significant psychological and physical advantages. These programs are effective in assisting young adults and teenagers.
Dual Diagnosis Treatment Centers in California
For those with both a substance use disorder as well as a mental health disorder, the form of treatment that meets both needs is known as dual diagnosis treatment. Finding a center that addresses the underlying causes of a person's addiction in this way can be challenging, but often pays rewards in the form of longer-lasting recovery.
For those with co-occurring disorders, a simple call to Find Addiction Rehabs can let you know which centers are equipped to assist clients with such diagnoses, as well as help explain to loved ones exactly how treatment programs work and why they are important to seek when called for.

What is the Cost of Rehab in California?
The cost of alcohol and drug addiction treatment can be prohibitively expensive, depending on the degree of care offered, the extent of services provided, and the length of treatment. Paying for medical treatment without insurance can be a huge financial strain. The Substance Abuse and Mental Health Services Administration (SAMHSA) offers a full directory specifically, for this reason, to present an array of options across the state for those who do not have insurance and cannot afford a California alcohol rehab otherwise.
Both alcohol rehabs and California drug rehabs make themselves as accessible as possible for those without coverage, but this can still present a barrier for some seeking help.
However, there are alternatives to cash and self-payment to assist uninsured or underinsured individuals in receiving treatment, such as monies set aside for that purpose.  In California, a total of 611 hospitals provide free treatment to individuals who cannot afford it.
It is worth noting that both addiction and mental health services are provided in such programs, but it is best to inquire as far in advance of the desired admission as possible, in the case of waitlisting for services or if a backlog of available providers is being kept.
How to Pay for Drug and Alcohol Addiction Treatment in CA
If free 'alcohol rehab California' or 'drug rehab California' are desired or are not accessible, or if a person does not qualify for free drug and alcohol rehab or requires a treatment type other than those supplied for free, there are other options for obtaining the funding that may lessen or alleviate the cost. Free drug addiction treatment is accessible through a variety of channels, including:
Scholarships: Some organizations provide scholarships to help low-income people finance therapy. These scholarships are sometimes offered by private treatment centers or groups dedicated to assisting persons suffering from addiction. When looking for a treatment center, it is usually a good idea to enquire about scholarships or grants available for low-income persons. In rare situations, SAMHSA will also award grants for treatment that will be delivered by the state or a treatment center.
Insurance: Many types of insurance cover the expense of addiction treatment and rehab; in particular, the Affordable Care Act requires that insurance policies issued through state health exchanges and Medicaid programs expanded under the ACA provide coverage for addiction treatment. It is crucial to note that insurance coverage frequently requires the individual to pay co-insurance, and some need a deductible to be achieved before treatment is free. Specific plans may have varying amounts of coverage, so it's a good idea to verify the specific policy or speak with the insurance provider.
Loans: Many treatment clinics offer the ability to finance, and there are even specialty lending companies dedicated to funding individual therapy. If a person is able to pay the sum back following treatment, this course may be a means to pay until that reimbursement is feasible.
Non-religious self-help and support organizations, as well as 12-Step programs: While these groups are not suggested as a sole treatment option for addiction, they are an excellent source of continued support throughout and after rehab. Attendance at group meetings is frequently free, with no dues required.
Family and friends: The loved ones of persons who are addicted to drugs or alcohol often want to help but are unsure how to approach the subject. Even if one is ashamed to ask, it is worthwhile to ask loved ones if they are willing to help with the cost of therapy. It may be considered as a loan that the individual can work to repay over time. For some, this may be a last resort, and for those who inquire, the answer may be no, but it is an opportunity for loved ones to be involved and invested in recovery.
How to Find Free California Rehab Centers
There are a number of inexpensive, low-cost, and free drug and alcohol rehab facilities in Los Angeles and elsewhere that are funded by various sources and are available to uninsured or underinsured individuals who cannot afford to cover treatment charges. Individuals can search the SAMHSA directory for treatment services in their area.
California Drug Courts
For nonviolent drug offenders who need to overcome their poisonous addictions, the state of California provides a special court program called drug courts. These courts seek to reduce both drug usage and related crime by providing addicted criminals with the assistance they require.
Instead of jail time, drug courts offer comprehensive substance abuse treatment. The program normally lasts at least a year. The individual is closely observed and subjected to random drug testing during this time. The individual must appear in court on a regular basis to have his or her progress evaluated by a judge.
Those who fail to meet the conditions of the court ordered rehab ruling may be removed from the drug court program and penalized in the regular legal system.
A Sampling of the Top Rehabs in the State of California
Though this is by no means a full listing of facilities, we've outlined several of the results you will find in our nationwide directory for treatment in California. These range from detox and residential facilities to dual diagnosis programs, to those that offer eating disorders and mental health treatments.
If you would like a more complete listing of facilities, as well as the ability to filter by types of treatment, location, and more, please visit our home page and enter your search!
Authentic Recovery Center
Casa Palmera
Clear Recovery Center
Cliffside Malibu
Diamond House Detox
Headlands Addiction Treatment Services
Hope Lodge
La Fuente
Michael's House
New Directions for Women
New Life House
NorthStar Detox and Rehab
Oak Forest Recovery
Oceanfront Recovery
Pillars Recovery
Serene Behavioral Health
Sierra Meadows
Soluna Wellness
Vanity Wellness Center
A Closer Look at State and Local Programs Unique to California:
In-Prison Substance Abuse Treatment (SAT) Program:
The California Department of Corrections and Rehabilitation provides an in-prison substance abuse treatment (SAT) program for offenders who have a history of substance addiction or alcoholism.
Participants in the SL-SAT program who continue to receive drug abuse-related violations may be referred to the ML-SAT program for more intensive care. To better meet the needs of each offender, the ML-SAT program provides three phases of recovery:
Outpatient therapy three times per week for three months;
Intensive outpatient care five times per week for five months.
Modified Therapeutic Community (MTC) five days a week for six months
MTC programs are primarily reserved for offenders who are addicted and have co-occurring mental problems.
The in-prison SAT program attempts to prevent recidivism—the return of a prisoner to criminal activity after serving a sentence—by educating offenders on how to avoid substance misuse and relapse upon release.
Good Samaritan Overdose Prevention Law
California enacted a "Good Samaritan" overdose prevention law on January 1, 2013, in an attempt to reduce the number of fatal overdoses in the state. The law encourages anybody who sees a drug overdose to seek medical attention without fear of being arrested or facing drug-related crimes. This protection is confined to low-level offenses, such as drug possession in tiny amounts.
It is critical to reassure all Californians that dialing 911 is safe and the appropriate thing to do when someone's life is in danger.
This is not a get-out-of-jail-free card for those who sell or traffic significant amounts of drugs. This statute basically states, 'If you have a tiny amount of drugs in your hands, or the person overdosing does, don't let your fear of arrest prevent you from calling 911 to help save someone's life.
The Overdose Treatment Act
The California Overdose Treatment Act encourages healthcare providers to give out naloxone to those who have overdosed on opioids. Naloxone is an opioid antagonist that prevents or reverses the effects of opioids. It functions as an antidote to opioid overdoses such as heroin, morphine, and oxycodone.
The California Overdose Treatment Act shields healthcare practitioners from liability when administering naloxone after an overdose or as part of routine medical practice. Non-medical employees are also permitted to distribute naloxone under a doctor's standing orders, according to the law. This statute protects non-medical personnel from liability as well. For those with further questions about EAP or Employee Assistance Programs for rehab coverage, check out our full resource.
What is the Parity Act?
The Mental Health Parity Act, as amended by the Mental Health Parity and Addiction Equity Act (MHPAEA), requires that mental health and drug addiction coverage be equal to medical and surgical care. In other words, the statute states that there should be no distinctions between the two in terms of difficulty or cost.
That is, health plans covered by the Parity Act must provide parity for co-pays, out-of-pocket payments, co-insurance, and medical necessity criteria that define the type of care covered.
Despite the fact that the MHPAEA is a federal mandate, states have the option of enforcing tighter standards when implementing the parity rule. Furthermore, the parity act cannot compel insurance companies to give coverage for mental health and addiction treatment. If the providers have such coverage, the parity act simply ensures that there are no discrepancies in cost or accessibility between them and other medical procedures.
The California Department of Managed Health Care, the California Department of Insurance, and the California Department of Labor all enforce the parity statute in the state.

Choosing the Right California Rehab: Made Easy
There is something for everyone in California. The beaches, the mountains, and the dessert are all beautiful. California is also one of the most populous states in the US, and addiction has found a stronghold in the state. According to studies, alcohol is one of the most often abused drugs in the state, alongside heroin, methamphetamine, cocaine, marijuana, and prescription medications.
California is one of the top states in terms of recovery choices and assisting people to continue their path. California boasts some of the greatest drug and alcohol addiction treatment institutions in the country, which can assist people in recovering from substance abuse problems. We aim to help you choose the best rehabilitation center throughout California, in Los Angeles, San Diego, or the Bay Area.
Our purpose at Find Addiction Rehabs is to support people with the information they need to make an informed decision about a treatment facility. If you're looking for help but don't know where to begin, feel free to contact us at any time. You will be contacted and advised by one of our admissions specialists. Their goal is to answer your questions and assist you in locating treatment at a suitable facility or to educate you on where you may be able to obtain treatment elsewhere.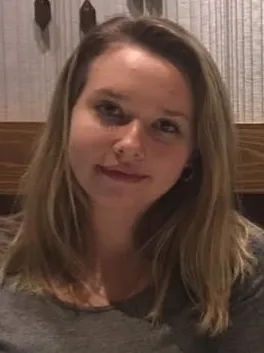 Nicole Rogers is an experienced and accomplished writer with special interests in the fields of Anthropology, English, and behavioral health, and has written countless articles for newspaper publications, institutional research journals, and Find Addiction Rehabs.
Her alma mater is Florida Atlantic University in Boca Raton. Nicole hopes to spread awareness of and combat the stigmatization surrounding addiction and substance abuse treatment through her writing and work in the field.
Medically Reviewed By