Getting Addiction Treatment Options as a Couple
Addiction is a battle no one should face alone. It is a journey that becomes more navigable with a trusted companion. If you and your partner grapple with addiction, you may wonder:
Can couples go to rehab together? The simple answer is a resounding yes!
At Find Addiction Rehabs, we believe in the power of collective healing. We're passionate about helping couples triumph over addiction together, and help each day to find treatment centers that address the needs of both individuals and the relationship!
Keep reading to find out more about the role of rehab for couples, and get options nationwide to help you and your loved one today!
The Importance of Support Systems in Addiction Recovery
The road to recovery is challenging. But it becomes less daunting when one has a solid support system. Companionship, understanding, and empathy are crucial for healing. For couples struggling with addiction, the partner can be an influential figure in their recovery journey.
The shared experiences, mutual understanding, and the ability to encourage one another are invaluable.
Understanding the Concept of Couples Rehab
Couples drug rehab in California, or anywhere else for that matter, is a concept that enables both individuals in a relationship to receive treatment for substance abuse. It's about healing together, fostering understanding, and rebuilding a relationship while focusing on individual recovery.
It differs from individual rehab as it incorporates therapies to resolve relationship issues alongside addiction treatment. Whether it's alcohol, drugs, or other addictive substances, our drug and alcohol addiction programming can help both partners regain control of their lives and relationships.
The goal is not only to overcome alcohol or drug abuse. Instead, it is about restoring mental and physical health. The treatment process envelops the entire family structure. So we also heal families through family therapy.
The Advantages of Couples Rehab
Going through rehab as a couple means facing addiction. But the good news is that you can enter rehab together. The journey, fraught with turbulence, can improve with a partner's emotional support. Couples rehab fosters empathy and understanding from one partner to another.
As a result, relationship bonds often strengthen. Moreover, couples learn shared tools to end negative behaviors for good and strategies to maintain sobriety. These can be implemented in their post-rehab life, reducing the likelihood of relapse.
Therapies Employed in Couples Addiction Treatment Programs
At Find Addiction Rehabs, we refer to accredited facilities that offer a range of therapies to assist couples in their recovery. All treatment centers will start with a psychiatric evaluation to determine the best-suited program to address substance abuse.
Then, together, couples therapy explores communication patterns, enhances conflict resolution skills, and fosters mutual understanding.
Behavioral Couples Therapy (BCT) helps identify and change substance use behaviors within the relationship. Treatment centers we refer to will also provide Family, Individual, and Group Therapy to ensure a holistic approach.
Among the most common evidence-based treatment methods. These include:
Dialectical Behavior Therapy (DBT)
Psychodynamic
Interpersonal Therapies
Behavioral Couples Therapy (BCT)
These therapies are not just jargon but powerful tools to untangle the web of addiction and relationship dynamics.
An effective couples rehab setting will also heal your physical health. The facilities Find Addiction Rehabs will provide options for will provide medical detox to ease withdrawal symptoms, mindfulness, yoga, couples therapy sessions, and nutritional therapy.
These components work in harmony to ensure a comprehensive, all-round healing experience.
Avoiding the Pitfalls of Couples Rehab
While couples rehab has many benefits, it's also important to consider potential challenges. Codependency, for instance, can be an issue where the relationship centers around addiction. Thus it creates additional unhealthy behaviors. There's also the risk when only one partner makes quick progress during recovery, triggering relapse in the other.
Lastly, unresolved relationship disputes can impact the recovery process. These can arise when romantic relationship partners neglect common responsibilities or work and financial issues.
However, at an effective rehab for couples, the staff helps to manage and overcome these challenges. With their expertise, these obstacles don't obstruct your path to recovery.
Understanding if Couples Rehab is Right for You
Deciding to attend rehab as a couple is not a decision to take lightly. It requires thoughtful consideration. The success of a treatment program hinges on both parties' willingness to commit to the process.
Furthermore, it's crucial to recognize that each person's recovery path may differ, despite walking the journey together. Individual assessments and consultations are vital in determining whether couples rehab is the best route for you.
Can Couples Go to Rehab Together? Yes!
Overcoming addiction is a formidable challenge. But you can conquer it – especially when you're not alone. Couples drug rehab centers provide a unique opportunity for partners to heal, grow, and build a healthier future. Find Addictions Rehab provides the support, tools, and environment you need for this journey.
Couples seeking treatment need not wait another minute. Couples can go to rehab together. Our recovery representatives are here to help you start your couples addiction treatment.
Reach Out for Couples Drug and Alcohol Rehab Options Now
Reach out to us Find Addiction Rehabs today for a confidential consultation and to get a complimentary insurance verification for you both. Remember, every one-thousand-mile journey begins with a single little step.
Take that step with us today. Your recovery, and your future, are worth it!
Get Addiction Recovery Center Options Nationwide – Call Now!
(877) 959-7271
FAQs in Addition to Can Couples Go to Rehab Together
The path to recovery is often fraught with uncertainties, and it's natural to have many questions. This section will address couples' commonly asked questions about going to rehab together. We aim to provide clarity and guidance in their decision-making process.
What if only one of us struggles with addiction?
While couples rehab is often associated with both partners having substance abuse issues, it can also be beneficial when only one person is grappling with addiction. The other partner can gain a deeper understanding of addiction and learn how to offer supportive, constructive assistance during recovery.
Can we stay together during rehab?
The specifics vary depending on the rehab facility and the couple's circumstances. At Find Addiction Rehabs, we strive to refer to facilities that maintain the connection between couples while ensuring each individual receives the attention they need. That being said, couples typically cannot reside in the same room during treatment at an accredited facility.
What if we're not married?
Couples rehab is not exclusive to married couples. It's open to any two individuals in a relationship who want to work together toward overcoming addiction. All we ask is that each romantic partner commits to getting well.
What happens if one person finishes their program before the other?
That's a common concern when partners go to rehab together. Treatment duration can vary based on individual needs. If one person finishes therapy sessions before the other, they can transition into an outpatient program or aftercare, supporting their partner while continuing their recovery journey.
Is couples rehab treatment covered by insurance?
Coverage can vary significantly depending on your insurance provider and plan. Our team at Find Addiction Rehabs will assist in contacting your insurance company to verify coverage and to help you understand your benefits.
We understand there may be more questions and are always here to answer them. Don't hesitate to reach out to our team for further information. Our team will gladly help you sort out those details when you are ready to heal.
Can we still participate in couples rehab if our relationship is strained due to addiction?
Yes. In fact, this is a common situation for many couples where addiction is present. The goal of substance abuse treatment is not only to address the addiction but also to help heal the relationship. Therapies used in substance abuse treatment can aid in rebuilding trust and improving communication. We also help heal any underlying issues that contribute to substance abuse. It's a healing journey for each individual and the relationship as a whole.
When is couples' drug rehab not appropriate?
While couples rehab in Oklahoma or where available in the US can be highly beneficial in many situations, it's not always the right choice. This type of substance abuse treatment may not be the most appropriate route for addiction treatment if there is ongoing domestic abuse or violence. Safety is the foremost concern in these situations, and individuals in abusive relationships may not be safest in the same facility.
In these cases, addiction treatment can be paired with resources for dealing with domestic violence, such as individual therapy, support groups, and legal assistance. It's crucial to communicate these concerns with the rehab center so they can provide the right guidance and resources for your situation.
What's the difference between inpatient treatment and outpatient treatment?
Inpatient and outpatient treatment programs are two main types of addiction treatment, and the primary difference lies in the intensity level and the patient's living situation.
Inpatient treatment, also known as residential treatment, involves the patient living at the treatment facility for the duration of their program. This type of treatment offers a structured environment with around-the-clock medical and emotional support. Inpatient rehab programs are particularly beneficial for those with severe drug addiction, dual diagnosis, or those who might not have a supportive and safe environment at home.
On the other hand, an outpatient drug rehab program allows patients to live at home and attend treatment sessions, usually multiple times a week. Outpatient programs offer more flexibility and is often suitable for individuals with less severe substance use disorder, or those with significant work, school, or family commitments.
The choice between an inpatient and outpatient drug addiction program rests on various factors. These include the severity of the addiction, the individual's responsibilities, and their financial circumstances.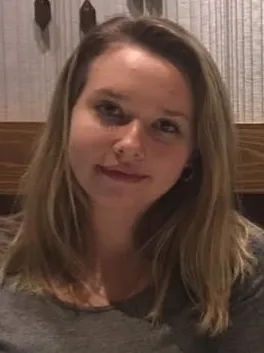 Nicole R. is an experienced and accomplished writer with special interests in the fields of Anthropology, English, and behavioral health, and has written countless articles for newspaper publications, institutional research journals, and Find Addiction Rehabs.
Her alma matter is Florida Atlantic University in Boca Raton. Nicole hopes to spread awareness of and combat the stigmatization surrounding addiction and substance abuse treatment through her writing and work in the field.