Who is Bill W.?
William Griffith Wilson, more commonly referred to as Bill Wilson, or Bill W., was the co-founder of the globally recognized alcohol addiction recovery group, Alcoholics Anonymous (AA). Founded in 1935, this organization now has millions of members around the world.
As a recovering alcoholic himself, Wilson worked alongside American physician Robert Smith, more commonly referred to as Bob Smith, to develop a twelve-step program based upon spiritual development, and placing one's recovery in the hands of God through accepting powerlessness over addiction.
Though you may have seen a sign with 'friends of Bill W' while on a cruise ship or heard a mention in your office, keep reading to find out the whole story!
Who are the "Friends of Bill W."?
The term "Friends of Bill W." refers to any recovering alcoholic, although it most particularly refers to those who are AA members. As a spiritual foundation that highly values its members' anonymity, this term gives those who are a part of this organization the ability to discreetly identify themselves to other recovering alcoholics. 
Unfortunately with the stigma that surrounds alcohol abuse and addiction, this need for discretion remains prevalent even today. In some cases, AA meetings may be referred to as friendly "get-togethers," allowing attending individuals to maintain a sense of normalcy in life.
Inspiration for "Friends of Dorothy"
Following the same anonymity valued in AA, the phrase "friend of Dorothy" refers to any gay individual or member of the LGBTQ+ community. Sharing the same name with "Friends of Bill W." allows these individuals to identify with other members of this community, without the fear of prejudice or hostility. 
While the exact origin of this term is not currently known, many believe that this code word was inspired by Dorothy Gale from the "The Wonderful Wizard of Oz" (1900). This novel features an interaction between Dorothy and a character named Polychrome who states that her friends are "queer," to which she responds that their friendship matters more than their "queerness." 
In the 1939 film adaptation of this book, Dorothy is played by gay icon Judy Garland, who was bi-sexual herself and was known to be friends with several gay men; something that was not common in her time. 
Honoring William Griffith Wilson
After Wilson finally discovered his path to sobriety from alcohol in 1934, he successfully maintained this abstinence until his death in 1971. Upon passing, Wilson passed control of his organization on to its board of trustees. 
With so many "friends" now serving as members of AA, in honor of Wilson's contribution to the sober community and recovering alcoholics worldwide, Time magazine named him "Bill W.: The Healer" in their article Time 100: The Most Important People of the Century.
What it Means To Be An Alcoholics Anonymous Member
AA has about two million members worldwide, each belonging to nearly 10,000 different companies, groups, associations, organizations, and fellowships of recovering alcoholics working together to get and stay sober. 
As an organization that prides itself on helping its participants to remain anonymous, AA members help other members find hope and support in their path to sobriety privately and securely. A pivotal chapter of the AA Big Book involves Bill's personal story of recovery and is titled Bill's story. 
These confidential meetings allow recovering alcoholics to join together and face their struggles in a unified and spiritual environment, establishing the grounds for these individuals to fully embody the spirit of "friends of Bill W." 
What Does an AA Meeting Look Like?
AA Meetings can either be listed as "open" or "closed," with open meetings allowing anyone who is interested in the program to attend, even if you do not struggle with alcohol abuse yourself, but may simply wish to observe.
Closed meetings, on the other hand, are specifically held for AA members who have an active drinking problem and a desire to overcome these habits. Whether an open or closed meeting, it will often be requested that the topic of these group discussions remain focused specifically on alcohol addiction recovery.
These meetings can be held in person, online as in the case of AA chat rooms, or over the telephone, with members deciding the time, location, and frequency of these meetings. When attending an in-person meeting, these can be held in various locations, including:
Office buildings
Churches
Addiction treatment facilities
Recreational and/or community centers
Clubhouses and other public spaces (beaches, parks, etc.)
For those who are unable to attend in-person meetings, you may have more success utilizing online meeting options, which include video meetings for those who prefer a more intimate recovery experience. Of course, non-video options are also available to fully maintain a person's confidentiality.
Finding 'Friends of Bill W.' on Cruise Ships
Due to the widespread popularity of the "Friends of Bill W." movement, many cruise ships will post meeting opportunities for recovering alcoholics to attend while vacationing. Many first-time cruisers who want to continue their recovery work and experience fellowship on the water can do so discreetly and securely. 
These cruises will allow guests on their ship to continue supporting other recovering individuals to maintain their abstinence through attending an Alcoholics Anonymous meeting in a potentially tempting environment, without having to face the potential judgment of other cruise-goers who do not know the struggles of addiction.
When attending these meetings in a cruise environment, ship guests will be directed to use the cruise compass or map to locate a nearby "Friends of Bill W." meeting, which may occur up to several times throughout their trip. In many cases, your cruise line will provide these meetings every day of the voyage. 
In the event that your cruise does not offer this opportunity, you may be able to speak with Guest Services to see if space to host these get-togethers can be made available. This option may also be available for "Friends of Dorothy" individuals, as well as other recovery groups, such as Narcotics Anonymous (NA).
If you are planning a cruise on which you want to remain sober, finding out whether the ship offers these forms of 'Friends' meetings forms a great way to start!  
Help with Alcohol and Drinking Too Much: Found Here
If you or a loved one is struggling with alcohol use, whether on a cruise or on land, know that you are not alone, and help IS available. Find Addiction Rehabs will assist you with alcohol treatment options, support groups, and recovery services that can help you come to terms with drinking and find long-term sobriety. 
Just by calling our confidential 24/7 hotline, our recovery representatives can provide you with expert advice and help you find a form of treatment services matched to your exact needs. 
Don't wait; call now, and one of our representatives will help you take the first step to achieve your sobriety, today!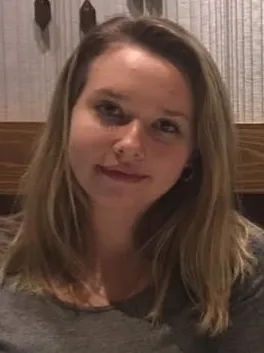 Nicole Rogers is an experienced and accomplished writer with special interests in the fields of Anthropology, English, and behavioral health, and has written countless articles for newspaper publications, institutional research journals, and Find Addiction Rehabs.
Her alma mater is Florida Atlantic University in Boca Raton. Nicole hopes to spread awareness of and combat the stigmatization surrounding addiction and substance abuse treatment through her writing and work in the field.
Medically Reviewed By