What is Celebrate Recovery?
Celebrate Recovery (CR) is a 12-step addiction recovery approach that prioritizes an individual's placing of themselves and their addiction in Christ's care. This program is a self-proclaimed recovery service that is open to anyone experiencing hurt, pain, or addiction of any kind.
CR aims to provide a safe and welcoming environment for all those who wish to use this service in overcoming their addictions and compulsive behaviors. Of course, its particular emphasis on submitting to the will of a Higher Power may be more appealing to religious or spiritually-open individuals.
What are the 12 Steps of Celebrate Recovery?
The Celebrate Recovery program prioritizes an approach to addiction recovery that follows a 12-step process heavily reflecting texts and ideas from the Holy Bible. These call for individuals to celebrate God's healing power, and adhere to the path of Jesus Christ in their journey to sobriety.
The 12 Steps of the CR approach and their biblical comparisons are as follows:
1. "We admitted we were powerless over our addictions and compulsive behaviors, that our lives had become unmanageable."
This step was adapted from Romans 7:18 NIV, which states that humans inherently have a sinful nature and are spiritually poor; thus, making them incapable of doing good without a Higher Power's influence.
Adapted from Philippians 2:13 NIV, this step prioritizes that individuals must act according to God's will and good purpose.
3. "We made a decision to turn our lives and our wills over to the care of God."
This step comes from Romans 12:1 NIV, which states that individuals must act, in view of God's mercy, to offer their bodies as living sacrifices; this, of which, will serve as a spiritual act of worship, should God find these sacrifices holy and pleasing.
4. "We made a searching and fearless moral inventory of ourselves."
Adapted from Lamentations 3:40 NIV, this step reflects a need to examine how one may be spiritually poor through accepting the Lord's judgment.
5. "We admitted to God, to ourselves, and to another human being the exact nature of our wrongs."
As seen in James 5:16a NIV, this step requires one's reflection on a previously completed fearless moral inventory of oneself, and states one must therefore confess your sins to others. Furthermore, this step will include praying for both oneself, and for those who have confessed their sins to you.
6. "We were entirely ready to have God remove all these defects of character."
Adapted from James 4:10 NIV, this step requires one to humble themselves before the Lord, so that he may then lift them up.
7. "We humbly asked Him to remove all our shortcomings."
This step follows the teachings of 1 John 1:9 NIV, which states that if you therefore confess your sins, that God will forgive us our sins and purify us from them. 1 John 1:9 NIV
8. "We made a list of all persons we had harmed and became willing to make amends to them all."
Adapted from Luke 6:31 NIV, this step states that one should do to others as they would want others to do unto them, and be genuinely willing to make amends with those they have hurt (or vice versa).
9. "We made direct amends to such people whenever possible, except when to do so would injure them or others."
Reflecting the teachings of Matthew 5:23-24 NIV, this step instructs those who wish to receive God's mercy to offer direct amends to those they have hurt; unless in the case that doing so would only cause further harm.
10. "We continue to take personal inventory and when we were wrong, promptly admitted it."
This step was adapted from 1 Corinthians 10:12, which reminds one that if they believe that they are standing firm, it is important that such people do not forget the exact nature of past sins and fall prey to them again.
11. "We sought through prayer and meditation to improve our conscious contact with God, praying only for knowledge of His will for us, and power to carry that out."
Based on Colossians 3:16a NIV, this step requires one to let the word of Christ dwell within them, and to make contact with God praying only for knowledge of how one can better serve His will.
12. "Having had a spiritual experience as the result of these steps, we try to carry this message to others and practice these principles in all our affairs."
Adapted from Galatians 6:1 NIV, this step requires that one remembers that they have offered their bodies as living sacrifices to God's will. Thus, if they recognize in another human being the exact nature of their own sins, they must help these people whenever possible, except when it may put the individual at risk of falling back into old habits.
The Recovery Principles of Celebrate Recovery
The Celebrate Recovery program is based on eight recovery principles. Much like their 12-Step approach to overcoming addiction, CR uses recovery principles based on biblical principles, and are as follows:
Realize that we were powerless over our addictions, and that our lives had become unmanageable.
Earnestly believe that God exists, and be ready to have God remedy behaviors that our lives have become controlled by.
Consciously choose to commit all our fairs and all these defects to God's control.
Openly examine and confess all faults and sins to oneself, to God, and to another trusted individual.
Voluntarily submit to any and all changes one is guided to make by the Lord.
Evaluate all relationships, and offer forgiveness to those that have caused one harm, as well as seek forgiveness from those one has caused harm to.
Reserve a daily time for conscious contact with God, Bible reading, and prayer in order to understand and follow His will for one's life.
Yield oneself to God to be used in accordance to His will and purpose.
The Possible Dangers of Celebrate Recovery
The program of Celebrate Recovery may serve as a helpful option for overcoming addiction for those who are willing to completely devote their lives to a Power Greater than themselves. However, it is important to recognize that this recovery program can pose several dangers for recovering individuals.
This is primarily due to the fact that CR views addiction as being entirely out of one's control, and thus can only be cured through religious faith. While adhering to spiritual beliefs can certainly be uplifting during the recovery process, relying on faith alone can have severe consequences for those who are not open to a sheerly faith-based approach.
After all, when attempting to overcome an addiction, many substances can have uncomfortable withdrawal periods; and, in some cases, can be fatal (i.e., alcohol, benzos, and opioids). Thus, many individuals will require some level of professional addiction treatment in order to have the best chance at a successful recovery.
Furthermore, promoting the idea that individuals have no control over their addiction and must submit to a Higher Power to achieve sobriety can not only be misleading, but dangerous in itself. After all, if a person genuinely believes they have no power over their addiction, this can result in an inability to feel responsible for their actions, and a self-reinforcing cycle of relapse and shame.
Should these individuals experience difficult circumstances in their lives, even a temporary loss of faith can lead them to slip back into old habits. The consequences of which can quickly become disastrous, both for themselves and the people around them.
Alternative Non-12 Step Recovery Programs
For those who may not feel comfortable with adhering to a Higher Power in their journey to overcoming addiction, there are several non-12 Step recovery programs available to them. These are not based in religion, instead prioritizing one's own power and control in recovering from substance abuse.
Some of these alternative recovery programs include:
Finding Other Addiction Treatment Options
If you or a loved one is struggling with addiction and are ready to start seeking treatment options, know that help IS available. Here at Find Addiction Rehabs, our team is dedicated to finding addiction treatment facilities and rehab programs that are dedicated to serving your personal care needs.
With our hotline available 24/7, our representatives are available at all times of the day (and night) to provide you with the recovery support and resources you need. So make the right choice and call today, so that we can help you get started on the path to achieving a happier, healthier, and successfully sober you!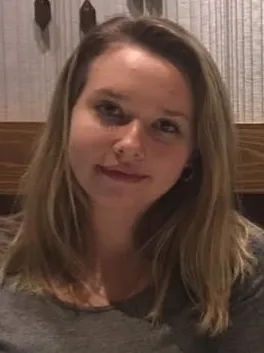 Nicole R. is an experienced and accomplished writer with special interests in the fields of Anthropology, English, and behavioral health, and has written countless articles for newspaper publications, institutional research journals, and Find Addiction Rehabs.
Her alma matter is Florida Atlantic University in Boca Raton. Nicole hopes to spread awareness of and combat the stigmatization surrounding addiction and substance abuse treatment through her writing and work in the field.