Getting Clean and Sober in the Beehive State
According to state data, around 345,000 Utah citizens – or 10.91 percent of the state's population – use illegal narcotics each year, with another 119,000 inhabitants – or 3.76 percent of the state's population – abusing alcoholic beverages.
Between 2008 and 2017, drugs and alcohol were responsible for 14.6 percent of all deaths in Utah, roughly two percentage points higher than the national average of 12.71 percent over the same period. Clearly, the need for Utah alcohol and drug rehab centers is an acute one. Read our detailed article to find resources statewide and a comprehensive look at resources.
Meth has been a common addiction in Utah for decades. This is because of the vast amounts of land covering the state that provide the opportunity for mega-labs. These local labs are often supplied by outside sources, facilitating the ability to generate large amounts.
Although meth has been a huge problem for the state of Utah, prescription painkiller abuse is also high for addiction. This makes Utah one of the top ten states for overdose deaths. Most often we can attribute these high levels of addiction to prescriptions. With 7,200 pills prescribed per day in Utah, overprescribing has made addiction rampant. Addiction to prescription opioids most often leads to heroin addiction, which creates an even larger problem.
If you can relate to these programs, we have a solution. Utah has a wide variety of both private and state facilities to aid in treatment. Many of these facilities offer dual diagnosis and residential treatment, but it is also important to keep in mind that many private facilities are faith-based. At Find Addiction Rehabs, we are dedicated to providing helpful resources and listings on leading Utah drug rehab centers.
City and Regional Alcohol and Drug Use in Utah
Salt Lake City, West Valley City, and West Jordan had the most excellent rates of drug- and alcohol-related mortality (16.19 percent) throughout the study period. Provo-Orem had the lowest rates (14.99 percent) (only 10.36 percent).
As in many other states, increased prescription drug-related deaths have been observed in Utah. Every month, 23 persons in Utah die due to prescription medicine overdoes. Most drug-related deaths occur among clients suffering from chronic pain who abuse pain drugs prescribed. Oxycodone was responsible for the vast majority of prescription pain drug deaths, according to statistics collected between 2013 and 2015.
From 2007 to 2010, Utah received funds to aid with treatment and other aspects of the state's rising opiate addiction problem. The number of opioid-related deaths in the state decreased significantly during this period.
Since the money ran out, the number of people dying from opiate overdoses has skyrocketed. By 2014, the number of people who died due to an opioid overdose had increased by 27%. And as national headlines can attest, the opioid crisis has worsened significantly since that time.
Addiction in Utah by the Numbers
Between 2000 and 2015, prescription drug-related deaths in Utah increased by over 400%.
Utah ranked seventh in the country regarding drug poisoning deaths during the three years from 2013 to 2015.
According to the Utah Department of Health, drug overdose deaths outpaced mortality from motor vehicle accidents, guns, and falls between 2013 and 2015.
According to 2015 data, more than 3% of Utah students in grades 8, 10, and 12 had used a prescription drug that had not been given to them within the previous 30 days.
Other measures of substance misuse in Utah, such as alcohol, heroin, and marijuana consumption, are lower than national norms.
Addiction Treatment in Utah
Even though the rest of the country has had fewer drug-related fatalities, Utah's drug overdose rate was higher in 2018. Utah had a comparable rate of drug overdose deaths in the early 2000s, although the national average was substantially lower.
Methamphetamine is the most lethal substance among Utah people. Meth-related deaths in Utah more than quadrupled between 2015 and 2019. Furthermore, it accounts for most of the state's primary rehab admissions. Other substances that are regularly cited in Utah drug rehab admissions are as follows:
Marijuana
Benzodiazepines (such as outlined in the news story above, represent a growing concern in Utah)
Opiate analgesics, for example, are another prescription medication class 
While the number of methamphetamine laboratories in Utah decreased in the early 2000s, drug trafficking increased dramatically. Methamphetamine is mainly brought into the state from Mexico and the southern states and Canada, and northern states like Washington and Montana.
Private automobiles going on I-15, I-80, and I-70 are frequently used to transport it around Utah. However, commercial buses, trucks, and airplanes are also used.
Prescription drug misuse, particularly concerning pain medicines, is also a big problem for Utah citizens. The state has seen a 400% spike in prescription drug-related mortality during the last decade.
Because the Church of Jesus Christ of Latter-Day Saints accounts for more than 60% of the Utah population, many people who abuse prescription medicines are Mormons. Although the Church of Jesus Christ of Latter-Day Saints strictly prohibits drug usage, many addictions begin with the use of prescribed pharmaceuticals to cure a medical ailment.
Many people feel safer using the drugs since a doctor recommended them. Over time, the individual may develop a spiraling addiction, seeking out illegal substances such as heroin to maintain the necessary euphoric "high." Many persons who acquire a prescription medicine addiction rely on them to feel normal.
Options for Alcohol and Drug Rehabilitation in Utah
You may be unsure whether you have a drug or alcohol issue. If you are considering treatment, you almost certainly require assistance. If your family and friends have expressed concern that you may have a substance abuse problem, you are already having problems in your life, and drug treatment centers in Utah can help with letting you know the next right steps to take for your health.
After recognizing that you have a substance addiction problem, reach out to Find Addiction Rehabs and we can help you to select the most appropriate drug rehab Utah for your needs or the proper alcohol treatment centers in Utah to help you overcome the issue and achieve lasting sobriety.
Inpatient Drug and Alcohol Treatment: Utah
You will be housed at the treatment center for inpatient therapy. This allows you to concentrate solely on sobriety without being distracted by the stresses of daily life. Your day, also known as residential therapy, will be meticulously arranged and documented.
Every day, you will participate in a range of therapeutic programs with the help of psychologists, counselors, and psychiatrists. Although 60 days is the most usual length of rehabilitation, inpatient programs can last anywhere from 28 to 90 days.
In Utah, inpatient addiction treatment options range from state-funded to luxury rehab centers. Inpatient addiction therapy might take a few weeks to many months or more.
Many people struggling with addiction benefit from the residential component of inpatient recovery. If you're looking for Utah inpatient addiction treatment, you'll find that these facilities provide a safe, supportive, and strictly monitored environment. Alcohol rehab centers in Utah should be chosen with a medical detox facility in mind, so that withdrawal can be as comfortable as possible.
Individuals who are getting inpatient drug treatment in Utah benefit from being able to concentrate solely on their rehabilitation. This eliminates several daily stressors and factors that could have led to alcohol or drug usage.
For many Utah citizens seeking inpatient drug or alcohol treatment, leaving the state is the best option. Clients who leave the state for treatment may experience a sense of rebirth as they escape the surroundings of their drug or alcohol addiction.
Options for Outpatient Care
Outpatient therapy is a part-time program that allows you to live at home while still adhering to your everyday responsibilities. This may entail working or attending school during the day and receiving treatment at night.
These programs are typically six to twelve months long, much longer than an inpatient program. Outpatient facilities require a significant time commitment but can resume normal activities. Outpatient programs are a less expensive option if your budget is restricted.
Outpatient addiction therapy is less controlled. Participants live their everyday lives while attending outpatient addiction therapy programs. For intensive outpatient therapy, there are numerous possibilities. Outpatient treatment usually consists of several individual therapy or counseling sessions spread out over a week. Individual or group treatment is part of outpatient recovery. If necessary, outpatient treatment may also include medication management.
There are additional therapy choices in addition to inpatient and outpatient care. A long-term addiction therapy program is referred to as extended care. Some people use a Utah AA or NA program as a form of long-term care and relapse prevention.
Sober living residences are commonly a transitional stage between inpatient and outpatient treatment. Long-term treatments are also available for people who have failed previous treatment attempts or have severe addictions. Many long-term addiction treatment programs incorporate additional therapies and programs, such as classes that prepare clients for reintegration into society or even vocational training.
Faith-Based Addiction Treatment in Utah
The Church of Latter-Day Saints is the most popular religion all over Utah. This means that many of the residents are Momon. If you are Mormon, then traveling to Utah for treatment is an amazing option for you. The Church of Latter-Day Saints operates many large medical detox and addiction treatment facilities.
As someone who is religious this may be a great opportunity to maintain your faith, and use it as a way to connect to other people with similar viewpoints. If you live in Utah and are not interested in faith-based treatment, then you may consider going out of state instead to find something more suited to your preferences.
Finding Medical Detox in Utah
Medical detoxification regimens are provided for both inpatient and outpatient settings. If you suffer mild-to-moderate drug withdrawal symptoms, outpatient detox clinics are a good option. Outpatient detox is less dangerous and can be completed in less time than inpatient detox.
Inpatient detox is typically used as the first stage of a longer-term inpatient treatment program. Doctors and other medical specialists monitor your vital signs while the medicine exits your system.
During detox, drug cravings are prevalent, making it more important to surround yourself with medical specialists. The intensive care provided during inpatient treatment helps protect against this by allowing medical workers to supply the necessary medicine and medical expertise to reduce withdrawal symptoms.
Medication-Assisted Treatment in Utah
Medication-assisted treatment (MAT) is a sort of specialized care aimed to help people addicted to opioids or alcohol.
MAT programs combine behavioral counseling with FDA-approved pharmaceuticals to help reduce addiction symptoms and lessen drug and alcohol cravings. Depending on your needs, medication-assisted treatment may be delivered as part of an inpatient or outpatient rehabilitation program.
Addiction Treatment and the Need for Aftercare Assistance
After finishing a strict rehab program, aftercare support programs can help you maintain a successful addiction recovery. Having a long-term care strategy in place is critical to your long-term success.
Depending on your situation, your treatment provider may advise you to participate in one or more of the following aftercare services:
A group therapy session
Housing for sober people
Observance of a 12-step program
Professional services
Services aimed toward avoiding relapse
Assistance groups
Utah Drug Abuse Laws
The penalties for drug possession in Utah vary depending on the substance used. Utah categorizes pharmaceuticals into five schedules based on their potential for addiction and perceived hazards. The chemicals classified as Schedule I are the most addictive, while those classified as schedule V are the least addictive.
While Utah has harsh drug punishments, state officials urge treatment rather than jail time. Utah decriminalized first- and second-time possession of schedule I and II substances in October 2015. The state reduced the defendants' charges from third-degree felonies to class A misdemeanors.
Furthermore, the rule reduces the area of drug-free zones, where violators risk harsher penalties. Utah predicts that changing existing legislation will see a decrease in the number of persons charged with drug-related offenses and an increase in the number of people receiving treatment.
Marijuana Regulations in Utah
It is unlawful to possess or sell marijuana for recreational purposes in Utah. Possession of up to one pound of marijuana is a misdemeanor punishable by a year in prison and a $2,500 fine. If they are caught with any amount up to 100 pounds, they can be prosecuted with a felony and face up to five years in prison and a $5,000 fine.
Even if a person only carries one ounce of marijuana, they might face a misdemeanor prosecution, six months in prison, and a $1,000 fine.
Utah legalized medical marijuana for specific health conditions in 2018. HB 121, which went into effect in 2020, started expunging certain marijuana possession offenses from public records. In response to the COVID pandemic, another legislation was passed in 2020, loosening identification requirements to allow prescription clients greater access to medical marijuana.
Addiction Treatment Laws in Utah
According to the Utah Department of Substance Abuse and Mental Health, less than 10% of the roughly 135,000 citizens who sought treatment for addiction in 2015 received it. As a result, the state is attempting to provide access to addiction treatment for people in need. In addition, Utah is strengthening previously implemented harm reduction, prevention, and awareness programs.
Utah Harm Reduction Statutes
Harm reduction laws are public health policies and educational programs that reduce the harmful effects of substance usage. Clean syringe exchange programs, HIV testing centers, and medication substitution and maintenance therapy centers are among them.
The Overdose Good Samaritan Act was passed in Utah in 2014 to increase access to emergency medical care for addicts by granting legal protection to anyone who dialed 911 to report a heroin overdose. This law applies to both overdose victims and witnesses.
The following year, Utah passed the Emergency Administration of Opiate Antagonist Act, which expanded access to the life-saving medicine naloxone. Naloxone, often known as Narcan, is an opioid antagonist drug used to treat heroin, morphine, and other opioid overdoses.
The measure increases access to naloxone in a variety of ways:
They allow doctors to prescribe and administer naloxone to family members, friends, or other loved ones of someone at risk of an opioid overdose.
They allow persons to administer naloxone to an overdose victim after completing a training program on proper administration.
Those who provide or receive naloxone in the event of an overdose are protected by the previously approved Overdose Good Samaritan law.
Utah Drug Court Programs
Utah established drug courts in 1996 as part of a more significant attempt to handle the state's increasing number of drug-related offenses. Drug courts provide drug treatment and recovery programs to nonviolent drug offenders as an alternative to conventional jail.
Drug offenders must enter a guilty plea to their charges to be eligible for Utah drug court. While the defendant is in drug court, the request is suspended. The guilty plea is withdrawn if the individual completes the program successfully and the charges are dropped. Individuals who do not comply with treatment requirements will be arrested.
According to research, they accept treatment rather than prison, which results in a considerable decrease in drug-related crime and violence.
Since the first Utah drug court debuted in Salt Lake City, the statewide program has graduated hundreds of successful participants.
Program for Rocky Mountain Areas with High Drug Trafficking Intensity
The Rocky Mountain High-Intensity Drug Trafficking Area (HIDTA) Initiative is part of a nationwide government program to combat drug trafficking led by the White House. The Rocky Mountain HIDTA is based in Colorado and serves 34 counties in four states, including Utah.
The regional program offers comprehensive intelligence, case support, and analysis for all drug trafficking investigations throughout the Rocky Mountain states. As a result of increasing financing, specialized police enforcement training, and cutting-edge monitoring equipment, Utah has seen a boom in eliminating drug trafficking networks.
Addiction Recovery Management Program in Utah
Many people who have obtained addiction treatment are fighting to keep their sobriety because they lack social support or cannot find work. Utah Support Advocates for Recovery Awareness (USARA) designed the Addiction Recovery Management (ARM) program to assist persons in Utah suffering from a substance addiction with recovery planning and management.
The Addiction Recovery Management program offers continuous recovery assistance to Utah citizens who have finished a treatment program but still face difficulties.
The initiative assists individuals by locating local support groups, teaching them financial management skills, and connecting them with job prospects. In addition, based on need, they provide financial aid for specific recovery procedures.
Individuals must meet the following criteria to be eligible for ARM financial help for a rehabilitation program:
It is required that the applicant be a Utah resident with a history of substance addiction and alcoholism. You must offer proof that they have already been treated.
You must show proof of income at least 200 percent below the federal poverty line.
You must be the parent of a dependent child under eighteen living in your home.
Must be willing to commit to the ARM program for six months.
ARM's goals are to relieve the difficulties connected with leaving treatment, such as job placement, and strengthen family relationships through counseling and therapy.
What Is the Average Cost of Rehab in Utah?
It should be noted that the overall cost of drug addiction treatment in Utah alcohol and drug rehab centers varies depending on the type of program you enroll in. The length of your stay, the amenities provided at the facility, and your insurance provider can all affect how much you spend.
Clients can pay for substance addiction treatment in Utah through private insurance, Medicare, Medicaid, or tribunal money. Several programs provide free therapy to people who cannot afford it.
Medicaid and Addiction Treatment Coverage in Utah
Since implementing the Affordable Care Act, the number of uninsured people in Utah has decreased. This happened only in 2020 because Utah refused to join Medicaid and refused to accept federal funds to extend Medicaid coverage.
The number of people registered in Utah's Medicaid program has increased by 30% since 2020. There appear to be several treatment choices in Utah, with 188 drug rehabilitation institutions that accept Medicaid; yet the number of drug and alcohol users is so vast that many of these programs have a waiting list.
Using Private Insurance for Utah Alcohol and Drug Rehab Centers
Private health insurance is another option for paying for drug and alcohol treatment. Certain well-known insurance companies may allow you to seek treatment at a facility that is not in-network with your insurer. Because these insurance firms often deal with higher-quality drug treatment facilities, you may have access to more advanced therapy if you have private health insurance. Clients should still expect some out-of-pocket charges, but their insurance provider should be able to advise them on what treatments are covered and how much they will cost.
The following insurers are available in Utah, according to the state's health insurance marketplace:
Paying for medical treatment when you are uninsured
While private health insurance and Medicaid are good options for helping with the expense of drug and alcohol treatment programs, receiving treatment may be far more difficult if you do not have either. Fortunately, cash or self-pay programs are available to persons who do not have health insurance.
A sliding scale also enables clients to pay a cost proportional to their income, ensuring that they can afford their therapy. It may be challenging to find a drug treatment program that meets your needs and budget, but Find Addiction Rehabs is here to help.
Utah Alcohol and Drug Rehab Center Regulations
In Utah, addiction counseling is available in both public and private settings. Each of Utah's 29 counties is ready to help residents find the right therapy. Utah's Substance Abuse and Mental Health division evaluates and assesses each client before accepting treatment or obtaining treatment.
Because all local treatment providers conduct their screenings, arriving clients should expect this regardless of whatever treatment facility they choose.
The following best practices are incorporated into Utah's compassionate treatment philosophy:
Individualized care is provided.
Use of evidence-based approaches that are adapted to the needs of the client.
There are possibilities for gender-specific therapy.
Trauma-informed services.
The credibility of the therapist.
Clients and healthcare providers working together.
Treatment invariably leads to empowerment.
Clinical supervision is offered on an ongoing basis.
Medication-assisted therapy for rehabilitation.
When assessing your treatment options, it may appear logical to select a provider based on their proximity to your house other than traveling for therapy d, which seems to have various advantages that may help to a more successful recovery, according to studies.
How Can Utah Alcohol Rehabs and Drug Treatment Centers Utah Help?
Utah alcohol and drug rehab centers aid clients who are struggling with substance misuse, drug abuse, chronic pain, and eating disorders. Typically, treatment clinics provide 30-day rehabilitation programs in addition to longer-term 60- and 90-day programs.
When you enter treatment, the first thing that will happen is to begin a drug or alcohol detox. Medical professionals will oversee your detoxification treatment to ensure its safety and effectiveness.
The second stage in most treatment facilities is to begin therapy, either in groups or individually. Most Utah treatment centers for alcohol or drug addiction emphasize this period as the beginning of the recovery process.
A plan for when you leave the treatment center is also crucial for a successful outcome. Whether it's through AA or by speaking with family and friends, the best Utah Alcohol and Drug Rehab Centers offer counselors who can assist you in developing a strategy to remain substance-free.
Local Utah Recovery Addiction Recovery Resources
Alcoholics Anonymous: Utah Area 69 – Information about Alcoholics Anonymous and a listing of Alcoholics Anonymous meetings throughout Utah.
LDS Addiction Treatment Program — Information about spirituality-based recovery for Church of Jesus Christ of Latter-Day Saints members (LDS). A directory of Utah support groups and meetings and information for family members and spouses are also available on the website.
The Utah Division of Substance Abuse and Mental Health offers information on recovery resources throughout the state. There are links to resources on therapy, peer support, and upcoming events.
Utah Narcotics Anonymous – Provides information on Narcotics Anonymous meetings and programs in the state.
Utah Medicaid Department — Information about the federal-state health insurance program for low-income residents. It may be used to pay for substance addiction and mental health treatment.
Are Utah Alcohol and Drug Rehab Centers the Right Fit for You?
Individuals looking for a Utah Alcohol and Drug Rehab Center will have little trouble finding one that matches their requirements. There are facilities dedicated to helping people overcome drug and alcohol addictions, ranging from free drug rehab centers in Utah to luxury facilities that feel more like a vacation than a recovery center.
Finally, good outcomes are dependent on the patient's dedication and selection of the best addiction treatment center for their unique needs. There are hundreds of rehab centers in Utah that provide recovery assistance to people who want to live a drug-free life, and some even offer non-12 step models of treatment. While Salt Lake City has the most, Sandy, Provo, Ogden, and West Valley City have dozens.
When choosing the best treatment clinic for you, location is everything. It is vital to consider if you want to travel less to and from an outpatient rehab center or travel longer to an inpatient rehab program with less outside influence.
Choosing the Best Utah Alcohol and Drug Rehab Center for You
How do you pick the ideal rehabilitation center for you or a loved one? Numerous factors, such as the type of treatment required, your health insurance coverage, and others, may occur. When looking for Utah addiction treatment programs, keep the following items in mind:
Which insurance companies does the treatment center accept?
How much money will you have to spend out of pocket, and whether you'll be eligible for help
How long you must stay in therapy and the length of the rehabilitation programs available
Whether detoxification is a viable method for treating withdrawal symptoms
Whether or not opioid use disorder can be treated?
Which levels of care are available?
Traveling for rehabilitation allows you to resume your life in a newly recharged environment. By eliminating the incentives and triggers that once fueled your addiction, you will be able to give your full attention to recovery.
At Find Addiction Rehabs, our recovery representatives provide you with all the information you need to select a suitable Utah alcohol and drug rehab center for you or a loved one based on location, pricing, amenities, and treatment options. We can also assist with finding options nationwide, so please don't hesitate to call us now and get a fast, confidential breakdown of your choices!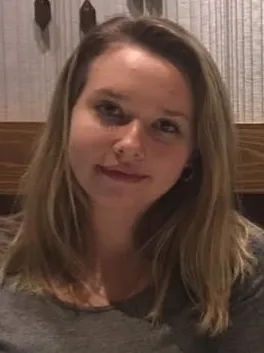 Nicole Rogers is an experienced and accomplished writer with special interests in the fields of Anthropology, English, and behavioral health, and has written countless articles for newspaper publications, institutional research journals, and Find Addiction Rehabs.
Her alma mater is Florida Atlantic University in Boca Raton. Nicole hopes to spread awareness of and combat the stigmatization surrounding addiction and substance abuse treatment through her writing and work in the field.
Medically Reviewed By