United Healthcare Insurance for Addiction Treatment
United Healthcare, often referred to as UHC is one of the leading health insurance companies in the country, and their plans cover a wide range of scenarios. At Find Addiction Rehabs, we work closely with a wide range of insurance coverage providers to help ensure our clients have access to needed care.
If you have United Healthcare PPO insurance coverage, it's important to understand the way this works to help cover the costs of rehab, specifically with these types of policies.
In this article, we'll outline using a UnitedHealthcare PPO plan for addiction treatment and help you better understand how to uncover whether your policy covers the treatment you need – and if so, to what extent.
Keep reading to find out more about using our UHC PPO rehab placement services, and how Find Addiction Rehabs can help you or your loved one get a solid foundation for recovery today!
What Is United Healthcare Insurance Coverage?
United Behavioral Health is a specialized department under United Healthcare that is committed to providing exceptional service to people in need who are overcoming drug and alcohol addiction. Substance abuse treatment is one component of behavioral health care.
Individuals who wish to discuss their drug and alcohol addiction with a trained expert are best served by reaching out to Find Addiction Rehabs directly and getting a confidential (and complimentary) consultation.
United Healthcare Insurance for Drug and Alcohol Rehab
UnitedHealthcare Insurance may be used to pay for drug and alcohol rehab, but it's important to understand what level of coverage you have through various United Healthcare plans.
Although it is less common to need prior authorization when you are looking for UHC PPO rehab services, we can help provide proof of accreditations and make all the paperwork involved as seamless and smoothly accepted as possible.
How Much Are Out of Pocket Costs with United Insurance Coverage?
United Healthcare pays for drug and alcohol addiction treatment using multiple types of policies. The type of plan you have will determine what costs are covered and what you are responsible for paying out of pocket.
UnitedHealthcare's network of drug treatment centers may cover some or all of the following levels of care:
Detox. Detox is the initial process in which a client attending drug and alcohol addiction treatment expels the substance from their body.
Partial hospitalization programs (PHPs) offer the same intensive level of care as full-time inpatient rehabilitation facilities but on a less frequent attendance. You're not required to sleep there at night but usually will attend substance abuse treatment classes and activities all day.
Outpatient Programs. Insurance coverage from United Healthcare Group is more likely to cover outpatient because of the limited attendance and the lack of room and board payments.
Intensive Outpatient Programs (IOP). During intensive outpatient for drug and alcohol abuse treatment, you will attend a more rigorous schedule than you would at a standard outpatient setting.
Dual diagnosis. The treatment of co-occurring mental health issues, including as anxiety and depression, is sometimes necessary for those recovering from addiction.
Individual and group counseling sessions. In contrast to group therapy, which treats multiple people at once in an informal setting, individual therapy only involves one patient and a psychologist, counselor, therapist, or psychiatrist. The benefits of peer support and feedback are amplified in group therapy.
Aftercare Services. This might include a halfway house stay, alumni programs, and additional meetings focused on recovery and preventing relapse.
What are the Specific Forms of Therapy Covered by UnitedHealthcare PPO Plans?
The United Healthcare Group covers the following methods of therapy:
Massage
Acupuncture
Equine-assisted therapy
Individual Counseling
Group Therapy for Substance Abuse
United Healthcare may also pay for more extensive forms of addiction treatment, such as residential and outpatient centers.
As mentioned above, a confidential call to Find Addiction Rehabs can let you know the terms and costs associated with using UHC PPO rehab coverage.
UHC PPO Rehab: Inpatient Coverage for Substance Abuse
Whether or not UnitedHealthcare will pay for your inpatient rehabilitation stay is entirely dependent on the specifics of your policy and where you live. Residential or inpatient programs have a better chance of laying the groundwork for long-term abstinence in cases of severe addiction.
Clients in an inpatient program for substance abuse stay at the facility 24/7 throughout the duration of their therapy. Clients may need to undergo drug or alcohol detoxification as well as medication management during their stay. Many residential rehabs that accept United Healthcare also provide access to alternative healing modalities included in holistic practices.
Be sure to let us know which options and amenities are important to you during your time in treatment, and we will align your needs with our many nationwide partners.
United Healthcare covers inpatient substance abuse treatment a large majority of the time. However, a United Healthcare Group agent may ask for prior authorization from the substance abuse facility where you plan on receiving treatment. Do not be concerned, we will help you provide their team with the requisite paperwork and make the process hassle-free!
What's Included in Outpatient Coverage for UnitedHealthcare?
Clients in an outpatient addiction treatment program have greater control over their daily schedules. Outpatient care can be provided in a variety of settings, including hospitals, clinics, and community organizations.
All sorts of timetables can be accommodated by outpatient therapy programs. People who need to attend treatment but are limited by work hours might do so by choosing between morning and evening sessions.
Examples of outpatient care programs that are often recognized by your UHC drug and alcohol PPO rehab coverage include:
Standard outpatient programs are the most basic option for those seeking addiction treatment services therapy in an outpatient setting. Clients typically attend treatment sessions once or twice weekly for a couple of hours each session.
Intensive outpatient programs (IOPs) often meet multiple times per week, at varying times, and are designed for clients reentering the workforce. The duration of each session will be several hours, and it is possible that both group and individual sessions may be included during these addiction treatment services.
Clients in partial hospitalization programs are expected to participate in treatment anywhere from four to eight hours per day, five days per week. This is the most rigorous form of outpatient care at most treatment centers.
UnitedHealthcare plans, even UHC PPO policies, can vary in how much they cover outpatient services. It's not true that everyone responds well to the same therapy. And while there may be more covered during outpatient care at most treatment centers, this doesn't always make it the best plan for your specific situation.
United Healthcare Rehab Coverage and Your PPO Plan
When you see a provider who is part of your PPO rehab insurance coverage, you can generally reduce your out-of-pocket expenses. PPO stands for Preferred Provider Network and is generally a list of organizations that United already accepts. Generally, out-of-network providers will cost more out of pocket.
United Healthcare also has a national network of providers, and they have many local plans to help clients locally.
One of the most affordable health insurance options is the Health Maintenance Organization (HMO) plan. It includes affordable monthly payments, no annual maximums, and set copayments for office visits. When enrolled in an HMO, members are typically required to make regular visits to a single doctor or clinic within the HMO's network—the patient's primary care physician (PCP).
Point of Service (POS) plan: In this plan, members need a referral to see a specialist and will have some coverage for out-of-network treatment but with a higher copay. When attempting to keep a condition under control when seeing a doctor who is not part of your insurance's network, this is a lifesaver.
The EPO plan, or exclusive provider organization plan, is a variant of health insurance that is not as widely used as its counterparts. Even though EPOs, like HMOs, only pay for care received inside their networks. Unlike HMOs, you don't need to have a primary care physician or referral to see a specialist; you can see anyone within the network (streamlining the process when making appointments). Higher than HMO premiums but less than PPO ones.
When you exercise, the use of the Preferred Provider Organization (PPO), it's generally more expensive than those a Health Maintenance Organization (HMO) or Point-of-Service (POS) plan.
You can choose from a wider network of participating physicians with a PPO plan. If you or a loved one are in need of rehabilitation or addiction treatment, PPO coverage is your best bet because it gives you access to more facilities.
Having options for both in-network and out-of-network providers, as well as those located inside and outside of the client's home state, increases the likelihood that the you will be able to choose the most suitable rehabilitation facility for your specific needs.
How Do I Get United Healthcare Insurance Coverage?
Drug treatment centers can have a wide range of financial implications. Your chances of enrolling in a top-notch drug rehabilitation center greatly improve if you have good insurance. UnitedHealthcare offers rehabilitation insurance in the following ways:
The Affordable Care Act mandates health insurance for all full-time employees of companies with at least 50 employees. Qualified employees and their families may enroll in a health insurance plan selected and fully funded by the firm.
Individuals whose employers do not provide health insurance as part of the employee benefits package can shop for policies through the Health Insurance Marketplace or directly from private insurance providers.
Independent Contractor/Small Business Owner. If you're self-employed, the owner of a small business, or work for a company that doesn't offer health insurance as an employee benefit, you probably won't be able to get an employer-sponsored plan.
Buying individual health insurance is one of the primary choices for addiction treatment, making private insurance the most common and reliable source of financial support.
Use Your UHC PPO Rehab Coverage Now: We Can Help
If you have a United Healthcare PPO plan and have questions regarding your treatment coverage or how to receive prior authorization, contact us today. Our friendly staff can quickly help if a pre-approval letter is needed, ensuring that you can enter the admissions process as fast as possible.
Find Addiction Rehabs also partners with facilities nationwide, so you will often get a range of treatment choices. For more information on how we can help, contact us for a confidential consultation and get options now!
* Disclaimer: Find Addiction Rehabs is not affiliated with or endorsed by UnitedHealthcare. Details about UHC's coverage are intended for informational purposes only. The specific details of your plan may vary and the specific treatment services you require may or may not be covered. Please call our representatives today for more definitive details on your plan and options.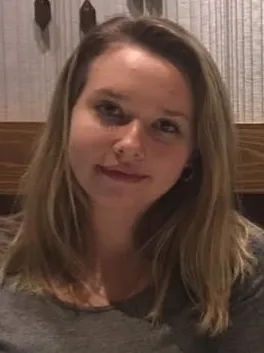 Nicole Rogers is an experienced and accomplished writer with special interests in the fields of Anthropology, English, and behavioral health, and has written countless articles for newspaper publications, institutional research journals, and Find Addiction Rehabs.
Her alma mater is Florida Atlantic University in Boca Raton. Nicole hopes to spread awareness of and combat the stigmatization surrounding addiction and substance abuse treatment through her writing and work in the field.
Medically Reviewed By