Your Complete Methadone Clinic Guide
Both prescription painkillers and illicit opioids have led to over a hundred thousand overdose deaths in recent years. In response to this, many new treatment methods have been put in place in an attempt to combat the opioid crisis currently plaguing the nation.
Many methadone clinics have been put in place to help treat individuals with opioid addictions. Keep reading to learn more about methadone maintenance treatment, and how these programs may be able to help you or a loved one overcome your substance abuse!
What is Methadone?
Methadone is an FDA-approved medication that has become increasingly used for opioid treatment. It is a newer form of medication-assisted treatment (MAT), that can help relieve drug cravings, ease opioid withdrawal symptoms, and ultimately help treat addiction.
According to the Drug Enforcement Administration (DEA), methadone is considered a Schedule II drug under the controlled substances act. This means that while a maintenance dose prescribed by a doctor is considered legal to use, doing so recreationally is not.
When using methadone safely and at your prescribed dose, this can be an effective tool for relapse prevention and helping make the recovery process easier when overcoming your illicit drug use.
Methadone is an opioid analgesic, that acts on the same opioid receptors as other opioids. This can help mimic the effects of stronger and more addictive opiate drugs, which makes stopping one's use of these dangerous substances less intense.
While mainly used to treat heroin addiction, people can receive methadone treatment for many different types of opioid addiction and opioid dependence.
Methadone and Medication-Assisted Treatment
Medication-assisted treatment (MAT) can be a highly effective way of treating and improving the chances of long-term recovery from opioid abuse. Methadone is a primary medication used in MAT.
Methadone is a long-acting opioid and has been in use since the 1950s. It is helpful for treating individuals with a physical dependence on opioids who may be experiencing withdrawal symptoms or substance cravings. Methadone clinics have been central features for those struggling with drug cravings in many cities for decades.
This drug is a prescription medication that must be prescribed by a doctor, usually comes in either a tablet or liquid form, and is controlled under several state and federal laws. Typically, methadone clinics provide this substance to those who choose to seek out MAT.
Individuals will need to undergo a clinical evaluation and provide information about their drug use history before they are able to begin a methadone maintenance program.
Understanding How Methadone Treatment and Methadone Clinics Work

It is important to understand that methadone clinics are established solely for the purpose of dispensing this medication under careful medical supervision.
Methadone clinics may also provide other medications commonly used in MAT, such as naloxone. However, these clinics do not provide or promote the use of illicit drugs in any way.
In most cases, methadone maintenance therapy (MMT) will require individuals to visit their clinic daily to receive the same dose of methadone while being closely monitored over the initial 7 to 10 days of treatment.
Is all Methadone Clinic Use Supervised?
Once this period is up, they may not need to visit their clinic as frequently. After around six months, if they are responding well to their treatment planning and requirements, they may be allowed to take their medication and other supplies home with them to use without supervision.
This policy varies by state and according to the rules of individual methadone clinics themselves, and if this is an important feature of your treatment program needs, it is worth inquiring about in advance.
When greater leniency is allowed, clients at methadone clinics will still be required to check in with their healthcare professionals and stick with their treatment plan. This may include participating in periodic drug testing and screenings to make sure they have not fallen back into old, harmful habits of substance abuse.
Upon successful treatment, individuals can even stop methadone treatment using a gradual taper method supervised by the staff. In most cases, however, it is usually recommended that they continue with further addiction or mental health services in order to maintain long-term recovery.
Finding the right methadone clinic can also be tricky. If you wish to seek treatment through a methadone program, the Find Addiction Rehabs team can help you find a methadone clinic and opioid treatment programs that are affordable and effective nationwide. Call now to get the help you need!
The Risks of Long-Term Methadone Use
While recovering through a methadone clinic can be an effective form of treatment for many people, it may not be enough to stop their substance abuse on its own. Furthermore, there are negative side effects that can come from taking too much methadone.
Most of the cons with methadone treatment are relatively mild in nature. Individuals may experience side effects such as stomach aches, constipation, or sweating. More serious side effects may include:
Sexual dysfunction
Slow or labored breathing
Nausea and vomiting
Sleepiness
Restlessness
Itchiness
Hypotension
Depression
In most cases, these side effects happen after someone has begun taking methadone without medical supervision or has combined this drug with other medications and substances without the approval of their doctor.
Furthermore, taking over the prescribed amount is not an uncommon event for many people using methadone, especially if they have a history of addiction to other drugs.
While methadone is a less potent opioid, and therefore less likely to be abused, there are some risks of addiction with it. This can also lead to overdose, which can be life-threatening if not properly and immediately addressed.
Methadone clinics are also clear about the risks of mixing medications or illegal street drugs while undergoing maintenance opioid treatment at their facilities. Especially in the case of benzodiazepines being mixed with methadone, the results are often lethal.
Methadone Abuse and Withdrawal
Once someone begins abusing methadone, this can result in their forming a physical dependence on this drug. When this happens, attempting to stop use of methadone on their own can result in the development of unpleasant withdrawal symptoms.
These symptoms will be at their worst during the first week of withdrawal, but they may progress even past this time period. Many people who have experienced methadone withdrawal compare their symptoms to those caused by a severe cold, or the flu.
While methadone is designed to block the euphoric effects caused by other opioids without recreating them on its own, it can produce sedative effects that can be addictive, especially when taken in high doses.
It is for this reason that it is strongly recommended that individuals who are taking methadone do not combine this medication with alcohol, benzodiazepines, or other opioids. Doing so can result in very dangerous side effects, including respiratory issues and even death.
Furthermore, discontinuing methadone treatment prematurely and returning to previous habits of opioid abuse can increase a person's likelihood of overdose. It is for this reason that is it not recommended to seek out methadone clinics as a stand-alone form of treatment.
Public Perception and Other Issues for Methadone Clinics
While this image has faded in many cases, the general conception of methadone clinics as a form of opioid treatment that attracts criminal activity has been difficult to overcome. The reality is more mixed, with some public methadone clinics being susceptible to drug bartering and attracting unwelcome attention from drug dealers and law enforcement alike.
Just as with any crucial service, looking into the different forms of methadone clinics and options available more widely can make a huge difference. In many cities, clinics that accept private health insurance also provide opioid treatment options, including methadone and its alternatives.
Although these facilities may only accept certain forms of insurance, it can be worthwhile to look into methadone clinics of all kinds before deciding on the best fit for your needs.
Other Treatment Options for Opioid Abuse and Addiction
While seeking out a methadone clinic can certainly be an effective first step on one's path to recovery from opioid use and opioid addiction, this should be used as an additional form of opioid treatment alongside other levels of care.
This may include incorporating more holistic or spiritually-influenced practices, as well as those that are evidence-based and more clinical in their treatment approach.
Most professional substance abuse treatment programs adhere to a "Continuum of Care" model that features 7 levels of care.
These will typically follow a medical treatment approach as a way of managing the chemical changes and physical damage that chronic substance abuse, as well as the withdrawal periods that can come with certain substances, can cause to the body.
In these cases, it is highly recommended that individuals undergo a medical detox treatment process. These can help minimize and even prevent many withdrawal symptoms. In many cases, these programs may utilize MAT, including the use of methadone to further help treat clients.
In addition to medical detox programs, individuals may be encouraged to seek out other rehabilitation services. The most common of which are inpatient and outpatient treatment programs.
Inpatient Treatment vs Outpatient Treatment for Opioid Addiction
It is important to note that there is no one-size-fits-all approach to addiction treatment process. However, for those who are struggling with finding effective opioid treatment services, methadone clinics alone may not be enough to help them stop their substance abuse.
Of course, choosing between inpatient and outpatient treatment options can be difficult when beginning one's recovery journey. However, each of these programs will have their own benefits and drawbacks.
Inpatient treatment, for starters, will provide more intensive and structured care to those struggling with addiction. This is because they will be required to live at their specific rehab facility throughout the duration of their treatment process.
Living on-site will allow their treatment team to provide them with 24/7 support and supervision, as well as help remove recovering individuals from outside triggers and stress factors that may otherwise hinder their ability to recover.
With that being said, inpatient care does require a significant time commitment and often costs more than other less intensive treatment options. For those with less flexible schedules or who do not have the financial means to seek out inpatient rehab, outpatient programs may be more suitable.
Methadone Maintenance Treatment on an Outpatient Basis
With outpatient treatment, individuals will be able to receive treatment during the day, while being able to return to the comfort of their own homes at night. This may include their participation in group counseling and support groups, such as Alcoholics Anonymous (AA).
For those suffering from co-occurring disorders, seeking out dual diagnosis treatment services may be best. These mental health services can help address the underlying causes and contributors of their addiction, helping establish a better foundation for long-term recovery.
Determining what level of care will best fit you or your loved one's treatment needs can be a long and tedious process. Speaking to an addiction specialist, such as a Find Addictions Rehab representative, can help you narrow down your options and help get you established on a treatment plan that will properly address your addiction and its causes.
Rates of Opioid Abuse and Addiction In the United States
A study conducted by the National Institute on Drug Abuse (NIDA) found that deaths involving synthetic opioids, most commonly fentanyl, have continued to increase in recent years, with around 56,516 overdose deaths have occurred in 2020 alone.
Further statistics show how severe the opioid epidemic is in the US, with more than 2 million Americans having an opioid use disorder, and over 90 Americans dying every day from an opioid overdose.
If you or a loved one is struggling with an addiction to opioids, overcoming these habits on your own can be extremely difficult. You can speak with a FAR representative today to find the nearest methadone clinic or addiction treatment program for your recovery journey.
Frequently Asked Questions About Methadone Clinics:
What Are Some Alternative Medication-Assisted Treatments to Taking Methadone?
If you find that methadone treatment is not right for you, or simply wish to seek out other forms of medication assisted treatment, there are several options that can serve your needs. These include:
Buprenorphine and naloxone, which are both commonly used as a form of replacement therapy for opioid abuse and addiction. These may be administered in several different forms and doses depending on the person, and may have fewer side effects than those produced by methadone. However, these are not as effective for treating addictions involving longer-acting opioids.
Naltrexone HCL, which is similar to methadone in its ability to block the effects of other opioids on the central nervous system. One of Naltrexone's biggest drawbacks is that the use of other drugs and opioids must be stopped for a minimum of seven days prior to its administration, which may make individuals more susceptible to experiencing a difficult withdrawal period.
Herbal and holistic alternatives; for those who are looking for more natural ways of recovering from opioid abuse, methods such as acupuncture, massage therapy, or behavioral therapies may be good options. However, these are not evidence-based treatment methods, and may not be effective for long-term recovery on their own.
Does Methadone Treatment Treat Co-Occurring Disorders?
While some methadone treatment centers may offer programs in addition to opioid addiction treatment such as mental health services, this is not always or even often the case.
For drug abuse treatment that goes beyond curbing opioid cravings and can help with underlying causes of use, other forms of treatment program are recommended.
Can Pregnant Patients Attend a Methadone Clinic?
In most cases, yes, pregnant women are allowed to access MAT services, including a methadone treatment program. Whether a woman suffers from illegal opioid addiction or prescription painkillers, the use of MAT options in a medically supervised setting can be done safely for both mother and unborn child.
If you are considering methadone treatment while pregnant, look into the consent form required and make certain you are making an educated choice that does not affect your parental rights.
Does Insurance Cover Treatment at a Methadone Clinic?
Insurance can help offset the costs of many forms of treatment, including services provided by a methadone clinic. Of course, the exact amount of financial assistance you may be able to receive will depend on your specific insurance provider and policy.
You can verify your insurance for addiction treatment by using the Find Addiction Rehabs fast and free insurance verification tool, or by calling our hotline today!
Find Substance Abuse Treatment Programs and Recovery Services Today!
If you or someone you love is struggling with opioid abuse and addiction, help is available. At Find Addiction Rehabs, we understand the toll that addiction can have, and are dedicated to helping people like you get the treatment they need.
You can take the first step to your recovery today by calling our 24/7 hotline. One of our representatives can answer all of your recovery questions and walk you through the admissions process at a rehab center that can address all of your or your loved one's care needs.
If you are struggling, reach out for a consultation today, and we can help you determine whether inpatient treatment or methadone programs better meet your needs. All calls are completely confidential, so please give yourself the break you deserve and reach out now for assistance!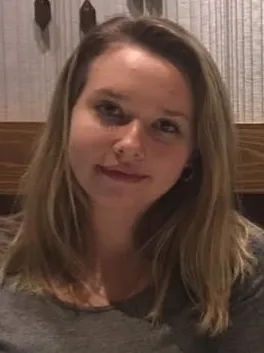 Nicole Rogers is an experienced and accomplished writer with special interests in the fields of Anthropology, English, and behavioral health, and has written countless articles for newspaper publications, institutional research journals, and Find Addiction Rehabs.
Her alma mater is Florida Atlantic University in Boca Raton. Nicole hopes to spread awareness of and combat the stigmatization surrounding addiction and substance abuse treatment through her writing and work in the field.
Medically Reviewed By