Making the Decision to Go to Rehab
Making the decision to go to rehab is a difficult and often daunting process, but it can be one of the most important steps in your recovery journey. Going to rehab can be a life-changing experience, giving you the tools and resources to better manage your drug addiction and create lasting change.
Knowing 'How do I check myself into rehab,' can also be a difficult and sometimes intimidating process, but understanding why you should go to rehab and what you can expect can help make the decision easier.
Keep reading to learn more about the rehab process, and how the Find Addiction Rehabs team can help you get checked into rehab today!
Recognizing the Signs of a Drug or Alcohol Addiction
When it comes to drug or alcohol addiction, recognizing the signs and symptoms can be difficult. With so many different types of drugs and alcohol, the signs can vary depending on the substance. There are, however, many common outward signs of substance use disorders that can be looked out for.
One of the most telling signs of a drug or alcohol addiction is a change in behavior. You or a loved one may have suffered a job loss or become increasingly isolated and withdrawn from friends and family. You may also start to take part in risky activities such as driving under the influence, using drugs in public, or engaging in unprotected sex.
Another sign of addiction is when your or your loved one's physical and mental health begins to deteriorate. This can include changes in appetite, weight loss, insomnia, and a decrease in energy. Other physical signs can include track marks from intravenous drug use or persistent sniffing or coughing.
Financial problems are also common among those struggling with addiction. When you are addicted to drugs or alcohol, you may prioritize your habit over bills and other financial obligations. You may also start to borrow or steal money from friends or family to support your habit.
If you suspect or know that you or your loved one is struggling with drugs or alcohol, it is important to take action. Addiction is a serious issue and should not be taken lightly. With professional treatment and support, it is possible to overcome an addiction and live a healthy, happy life.
The Process: How Do I Check Myself Into Rehab?
One of the most difficult decisions one can make is to check into rehab for addiction. The process of checking into rehab can be intimidating and overwhelming, but it doesn't have to be. It is important to know what to expect, how to get started, and what resources are available to make the process easier.
The first step in the process is to make the decision to seek help. This is an important step and should not be taken lightly. Once you have made the decision, you should start to research treatment options.
Ask yourself what type of program you need. For example, many people find themselves stuck between choosing an inpatient or outpatient rehab program. The type of treatment you receive will depend on the type of addiction, the severity of your addiction, your financial situation, and what resources are available to you.
The Find Addiction Rehabs team can help you get the answers you need for treatment centers nationwide. Once you have identified a few rehab centers, contact them and ask questions. Find out what types of programs they offer, their success rates, and any other information that can help you make an informed decision.
Moving Forward in the Admissions Process
Once you have selected a treatment center, we will connect you with your chosen facility for a confidential evaluation. The treatment center will ask you questions about your addiction, your medical and psychological history, and your financial situation. This is a necessary step in determining the type of program that is best for you.
After you have completed the initial appointment with us, you will be able to check into the facility. You will be asked to sign some paperwork, provide insurance information and make a payment plan. Make sure to bring your insurance card with you to the facility.
When you arrive at the facility, you may be asked to complete a further medical and psychological evaluation. This evaluation is important as it will help the staff assess your mental and physical health and determine the best way to treat your addiction.
Once you have completed the evaluation, you will then be assigned to a treatment program. This program may include individual and group therapy, support group meetings, medication, and other forms of treatment. Depending on the facility, you may have to stay in the center for a certain length of time or you may be able to check in and out as needed.
The Different Types of Addiction Treatment Programs
Rehab programs are designed to treat and manage addictions, including alcohol and drug abuse. Many treatment centers offer a variety of services and treatment approaches to meet individual needs, including individual therapy, group counseling, and medical supervision.
There are many different types of addiction recovery and rehab programs available, depending on an individual's needs and preferences. These may include:
Medical Detox
Medical detox is a type of treatment for individuals who are addicted to drugs or alcohol. It is a process of removing toxins from the body, often through medications and support from a professional. Medical detox is usually the first step in the treatment process, and it can be an effective way to break free from addiction.
Medical detox is typically conducted in a supervised setting, such as a hospital or a specialized treatment center. During the process, individuals are closely monitored by medical professionals to make sure their bodies are safely detoxifying. Depending on the type of substance being detoxed, the process could take anywhere from a few days to a few weeks.
Inpatient Treatment
Inpatient rehab programs require individuals to stay at a treatment facility for a certain period of time, usually ranging from a few weeks to several months. During this time, individuals will receive round-the-clock care and access to a variety of therapies and services.
Inpatient programs typically provide medical supervision, individual counseling, and group therapy. They may also include alternative therapies, such as art or music therapy. These rehab programs are best for those struggling with a more severe substance use disorder, as they allow them to focus completely on their recovery.
Residential Treatment
Residential programs are similar to inpatient programs but provide a more home-like environment. Individuals live at the facility for a certain period of time and receive 24-hour-a-day care and access to various therapies and services.
Residential programs typically include individual counseling, group therapy, and peer support. They may also include alternative therapies, such as art or music therapy.
Outpatient Rehab
Outpatient programs are the most common type of rehab program. They allow individuals to attend treatment sessions on a regular basis while still living at home. Outpatient treatment typically includes individual therapy, group counseling, and peer support.
They may also include alternative therapies, such as art or music therapy. Outpatient programs may also include prescription drugs to help manage withdrawal symptoms and cravings. If you are struggling with a mild addiction, are unable to take medical leave, or have unavoidable personal or family obligations, an outpatient recovery program will likely be best for you.
Dual Diagnosis Rehab
Dual diagnosis programs are designed to treat individuals who have both an addiction and a mental health disorder. These drug rehab programs provide treatment for both addiction and mental health disorders simultaneously. They typically include individual counseling, group therapy, and medical care.
The Addiction Rehab Admissions Process
When considering an addiction rehab center, understanding the admissions process is an important step to take. The admissions process can vary from one facility to the next, but in general, there are certain steps that are taken to ensure you are ready to enter a treatment program.
The first step of the addiction rehab admissions process is to contact Find Addiction Rehabs and be matched with a treatment center that fits your needs.
We will then guide you through consultation and a medical evaluation to determine if you are a good fit for the program. This may include a medical examination, mental health evaluation, and a discussion of your active addiction and substance abuse history.
Depending on the facility, there may also be a physical examination and drug test. After the initial assessment, the facility will decide if you are a good candidate for the program and if you will be accepted into the facility.
The next step is to have us schedule your intake appointment. During this meeting, you will meet with a treatment team to discuss your needs and goals. The team will also review your medical and mental health history, and provide additional information about the program. This is also a good opportunity for you to ask questions and get to know the team.
The next step is to complete the necessary paperwork. This will include consent forms, insurance information, and other documents that are needed for the program. Once this is completed, you will be ready to begin the program.
This may seem like a lengthy process, but with our help, you can easily get same day Admission if desired, and be ready to start treatment within hours of picking up the phone!
What to Expect at Your Drug or Alcohol Rehab Facility
Drug and alcohol rehab facilities provide an important service to individuals who are struggling with substance abuse. If you are considering entering a drug or alcohol rehab facility, it is important to understand what to expect during your stay.
When you arrive at the rehab facility, you will likely go through an intake process. During this process, the staff will ask you questions about your medical history, your substance abuse history, your goals for treatment, and any other information that may be relevant.
This may include discussing the financial cost that will go into treatment, and what your payment options will be. You may wish to use insurance to pay for rehab to minimize your financial stresses or pay out-of-pocket.
After the intake process is complete, you will be assigned to a specific program that will help you reach your goals for ongoing recovery. During your stay, you will be provided with a variety of therapies and treatments to help you meet your recovery goal.
This will include individual therapy, group therapy, family therapy, and other forms of counseling. You may also be prescribed medication to help with any physical or mental health issues that are related to your substance abuse habits.
Setting a Foundation in Early Recovery
There will be structure and routine in accordance with the program you are in. This may include attending meetings, participating in activities, completing assignments, and other tasks. Your days will be scheduled out and you will be expected to follow the rules and regulations of the facility.
In addition to the therapies and treatments, you will also be expected to participate in self-care activities while at the rehab facility. This could include things like yoga, meditation, exercise, journaling, or reading. These activities are important for your emotional and physical health and can help keep you motivated and focused on your recovery.
The staff at the rehab facility will be available to you during your stay. They will be there to provide support, guidance, and resources when needed. It is important to remember that the staff is there to help you and that you are not alone in your recovery.
6 Tips For Achieving Lasting Sobriety
Maintaining long-term recovery from addiction is a challenge, but it can be done. The Substance Abuse and Mental Health Services Administration (SAMHSA) defines recovery as improving one's health and wellness, living a self-directed life, and striving to reach one's full potential.
With that being said, here are some tips for maintaining long-term recovery:
Make Recovery a Priority: Recovery should be your top priority. Make sure that recovery is always on your mind and make sure that your daily activities reflect that.
Connect with Others in Recovery: Building a strong support network is essential for long-term recovery. Connect with others in recovery, attend support groups and meetings, and build relationships with people who will help you stay on track.
Practice Self-Care: Taking care of yourself is essential for maintaining long-term recovery. Make sure that you're getting enough sleep, eating healthy, exercising regularly, and engaging in activities that make you happy.
Develop Coping Skills: Developing healthy coping skills is essential for managing stress, triggers, and cravings. Find activities that help you cope with difficult situations, such as yoga, meditation, journaling, or talking to a friend.
Stay Away From Triggers: Avoiding people, places, and things that could trigger a relapse is a key component of long-term recovery. If you find yourself in a situation where you feel like you might relapse, leave the situation immediately and call someone from your support network.
Seek Professional Help: If you find yourself struggling, don't be afraid to seek professional help. A therapist or counselor can help you stay on track and give you the tools to manage difficult emotions and situations.
Long-term recovery is possible, but it takes hard work and dedication. Follow these tips to maintain your recovery and live a happy and healthy life.
Find Accredited Treatment Centers Nationwide – Call Now!
(877) 959-7271
Find the Right Rehab and Check Yourself With Our Help!
If you or a loved one is abusing alcohol or other drugs, it is important to receive treatment as soon as possible. That's why the Find Addiction Rehabs hotline is available 24/7 to provide you with recovery tools and resources, anytime you need them.
We work with an extensive network of treatment centers that can help you recover from addiction and lead a fulfilling life. Call now, and we will help you take the first step on your road to sobriety today!
FAQs in Addition to How Do I Check Myself Into Rehab?
How Long Is the Rehab Process?
No two treatment plans are the same. Some people may require a few weeks of treatment, while others may need more intensive, longer-term treatment.
The length of time for a successful recovery is dependent on the individual's commitment, the treatment provided, and the person's support system.
Can I Use Insurance to Cover the Costs of Rehab?
Insurance can help cover the cost of rehab, depending on the type of insurance, the type of rehab, and the specifics of the policy.
Most health insurance plans cover some type of substance abuse treatment, as required by the Mental Health Parity and Addiction Equity Act and Affordable Care Act (ACA), but the details of coverage vary by policy and insurance provider.
Typically, the insurance provider will cover some, but not all, of the costs associated with a rehab stay. You can use the Find Addiction Rehabs insurance verification tool to find out what treatment services are included in your insurance coverage.
Can I Go to Rehab Without Insurance?
Yes, it is possible to get treatment for addiction without insurance. Some treatment centers offer a sliding fee scale or payment plans to help make treatment more affordable. You may also wish to seek help through friends, family members, and community donations.
Additionally, there are state and federally-funded programs that provide assistance for those in need. However, these free drug rehab programs often offer only the essentials of treatment, which may not be enough to help individuals stay sober.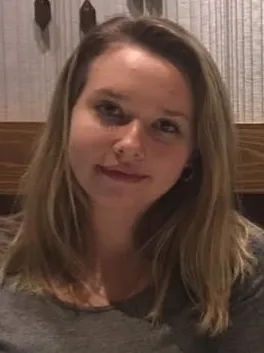 Nicole Rogers is an experienced and accomplished writer with special interests in the fields of Anthropology, English, and behavioral health, and has written countless articles for newspaper publications, institutional research journals, and Find Addiction Rehabs.
Her alma mater is Florida Atlantic University in Boca Raton. Nicole hopes to spread awareness of and combat the stigmatization surrounding addiction and substance abuse treatment through her writing and work in the field.
Medically Reviewed By