What is Highmark Blue Cross Blue Shield Insurance?
Highmark is a health insurance organization that serves approximately seven million individuals who are covered through BCBS of Pennsylvania, Delaware, New York, and West Virginia. The company aims to provide its clients with high-quality and accessible health-care services.
One of the questions many people find themselves asking is, "does Highmark BCBS cover drug rehab?" Fortunately, this insurance company does provide coverage for drug and alcohol treatment as part of their approach to offering their clients comprehensive care.
If you have Highmark insurance coverage and are seeking drug and alcohol addiction treatment services, it is important what your essential health benefits are.
Keep reading to learn more about how you can use your insurance to cover substance use treatment and find a rehab center with Find Addiction Rehabs today!
Does Highmark BCBS Cover Drug and Alcohol Rehab?
Under the Affordable Care Act (ACA), all health insurance providers are required to offer some level of coverage for drug and alcohol rehab treatment, including managed care insurance programs like Highmark.
This means that individuals who are struggling with addiction and have Highmark insurance plans can rest easy knowing that their treatment will be covered, to a varying extent, whenever they are ready to get the help they need.
What Substance Abuse Services Does Highmark BCBS Cover?
Those who are struggling with drug and alcohol addiction will vary in their specific treatment needs and concerns on a case-by-case basis. Whereas one treatment approach may work for one person, it may not be as effective for the next.
Because of this, knowing that your insurance provider will cover several different levels of care can give you the comfort you need to confidently seek addiction treatment services that are right for your recovery goals.
Although the exact level of coverage can vary based on their specific insurance plan, West Virginia, New York, Pennsylvania and Delaware members can receive comprehensive health coverage for several substance abuse rehabilitation programs, including:
Medical Detox Services
Many drug and alcohol rehab programs will start the treatment process with a medically supervised detox. This can help individuals recover from their alcohol or drug abuse while under the constant supervision of medical professionals.
This will manage and even prevent many withdrawal symptoms from occurring, as well as reduce substance cravings, which can increase their risk of relapse during the early stages of recovery.
If you are recovering from a substance use disorder, you will likely start your recovery in a detox center. These will be your best bet for establishing a solid foundation during the early stages of your recovery, which will help you maintain your sobriety in the long-term.
Inpatient and Residential Treatment
For those with more severe substance use disorders, their detox will be followed by an inpatient drug rehab program. This will also be best for those who are struggling with a co-occurring mental illness.
Many inpatient centers will offer dual diagnosis treatment, which can help address an underlying mental health condition that may be contributing to a person's drug or alcohol abuse. This can also apply to any underlying medical conditions that may further complicate their treatment.
Residential and inpatient treatment will require you to live at your specific rehab facility throughout the duration of your treatment process. This will give you constant access to a variety of treatment services, as well as a structured and supportive recovery environment.
Outpatient Treatment Programs
For those who have a more mild drug addiction, outpatient care may be better suited to their needs. When participating in an outpatient rehab program, you will attend regular appointments with an addiction specialist, therapist, and/or medical doctor.
You may also be prescribed medications that can further help manage your substance cravings and make the recovery process easier. Individual and group therapy are also common features in outpatient treatment settings, and can help you understand your addiction and connect with others in recovery.
Unlike with inpatient drug treatment centers, you will not be required to live on-site while you are receiving care. One of the biggest benefits to recovering through outpatient drug rehab programs is that you can continue to take care of your usual responsibilities and live at home, while still getting the help you need.
Medication-Assisted Treatment
One of the biggest roadblocks many people face in their addiction recovery process is withdrawal symptoms and substance cravings. When someone has been abusing a particular substance for a long time, their body becomes dependent on it to function properly.
When you stop using an abused substance, your system can go into shock. That is why a big part of the drug addiction treatment process is the administration of prescription medications to help manage these side effects.
According to the Substance Abuse and Mental Health Services Administration (SAMHSA), using medications as a part of the addiction treatment process can have several benefits, including:
Improved survival rates
Increased treatment retention
Decreased use of illicit substances and criminal activity among those struggling with drug and alcohol addictions.
Increased ability for those in recovery to gain and maintain employment.
Choosing the Right Treatment Facility
Now that you know what services will be covered under your Highmark BCBS insurance plan, you may be wondering how to find a treatment center that is right for you. Fortunately, there are several qualities you can look for when choosing a good rehab facility.
The first factor you will want to look out for is whether the facility offers individualized treatment plans. Every person who struggles with addiction faces their own unique struggles and complications.
Because of this, it is important to have a treatment plan that is catered specifically to your substance abuse issues and recovery needs. Seeking out individualized care programs should be a priority when looking for professional treatment services.
The Value of Accreditations for Addiction Treatment Providers
Licenses and accreditations are other important factors to look out for in top treatment programs. Organizations like The Joint Commission will give rehab facilities that meet certain standards certifications to show that they offer high-quality care.
In addition to these qualities, you will also want to look for a facility that offers comprehensive treatment. There is no one-size-fits-all approach to the addiction recovery process. As such, a top treatment facility will offer various levels of care, including both holistic and evidence-based treatment modalities, to its clients.
These are just some of the qualities you can look for when choosing a treatment center that is right for you. To learn more about how you can find rehab centers that are capable of serving your care needs, speak with a Find Addiction Rehabs representative today.
Get Rehabs That Accept Highmark BCBS Now!
If you or a loved one is struggling with addiction and are ready to seek substance abuse treatment services, the Find Addiction Rehabs team is here to help. Our hotline is available 24/7 to help verify your rehab coverage and find a treatment center that is in-network with your insurance services.
We work with an extensive network of alcohol and drug rehab programs nationwide that accept many different medical insurance plans. Call now to get connected with rehab facilities that accept Highmark insurance and can fit all of your recovery needs today!
FAQs on Highmark BCBS Drug Rehab Coverage
Will My Plan With Blue Cross Blue Shield of Pennsylvania Cover Alcohol and Drug Rehab?
If you are asking yourself "does Blue Cross Blue Shield of Pennsylvania insurance cover alcohol and drug rehab?", then you can rest easy knowing that your Pennsylvania insurance plan will cover many behavioral health services.
To find out exactly what addiction treatment programs are offered through your insurance, speak with a Find Addiction Rehabs representative today.
Do I Need Insurance to go to Rehab?
While having insurance can certainly minimize your out-of-pocket costs when seeking treatment, it is not necessary to have this health care coverage in order to attend an addiction treatment program.
Many drug rehab centers that accept Blue Cross Blue Shield will also accept private pay methods, including cash, payment plans, and loans taken from friends and family or money lending services. No matter how you choose to pay, getting treatment for a drug or alcohol addiction will be one the best decisions you can make for your health and happiness.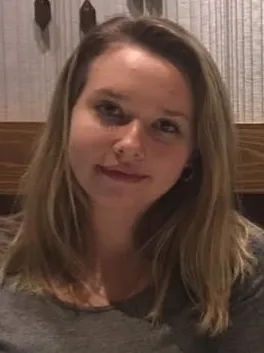 Nicole Rogers is an experienced and accomplished writer with special interests in the fields of Anthropology, English, and behavioral health, and has written countless articles for newspaper publications, institutional research journals, and Find Addiction Rehabs.
Her alma mater is Florida Atlantic University in Boca Raton. Nicole hopes to spread awareness of and combat the stigmatization surrounding addiction and substance abuse treatment through her writing and work in the field.
Medically Reviewed By