Does BCBS of Illinois Cover Rehab?
Illinois has seen its fair share of alcohol and drug abuse over the years, leading the state to come up with various effective and cost-efficient addiction treatment programs for its residents to get the help they need.
If you are trying to seek treatment for a drug or alcohol addiction, BCBS of Illinois insurance may help cover the costs of these services.
Keep reading to learn more about how Blue Cross Blue Shield of Illinois can help cover the costs of alcohol and drug rehab centers, and how you can start your treatment process today!
What are the Rates of Substance Abuse in Illinois?
Substance abuse has become a very serious issue across the country, and Illinois is no exception. As of 2017, over 2,200 people have died from opioid-related overdoses, and around 390 babies have been born with neonatal opioid withdrawal syndrome (NOWS).
Furthermore, Illinois recorded over 27,000 DUI arrests in the same year and, in 2018, found that 20.3% of state residents engage in binge drinking, with 21.4%, or one out of five, individuals reporting that they consider themselves to be problem drinkers. Unfortunately, these numbers just barely touch the reality of how common it is to have a substance use disorder in Illinois.
Fortunately, in light of the drastic increase in addiction and overdose rates, the state has put into place various rehab and substance abuse treatment programs to help residents (and out-of-state visitors) get their lives back on track.
Blue Cross Blue Shield of Illinois Rehab Coverage
As one of the oldest and most trusted health insurance providers in the US, rehabs that accept Blue Cross Blue Shield insurance have an extensive history of helping their clients get the help they need, at a cost they can afford.
With drug addiction becoming recognized as a disease, this has extended to providing coverage for substance abuse and mental health services for those struggling with substance abuse, or any other behavioral health issue.
Behavioral Health Services Covered Through Blue Cross Blue Shield
Seeking addiction and mental health care treatment facilities can be expensive, but as the largest health insurance company in the US, Blue Cross Blue Shield has several different health plans and coverage options that can help minimize your treatment expenses.
Depending on what your specific plan and policy benefits are, your Blue Cross Blue Shield insurance may cover treatment through various alcohol and drug rehab programs, including:
Medical Detox Programs
Medical detox services help to recover individuals safely and successfully withdraw from an abused substance. These programs typically provide constant support and supervision from licensed medical professionals, as well as prescription medications to help reduce withdrawal symptoms and substance cravings, and even nutritional counseling services.
Inpatient Rehab Services
Of the various treatment programs that are available to those struggling with addiction, an inpatient drug rehab program will provide the most intensive care. These usually feature individualized treatment plans and more intensive rehabilitation services.
Typically, this level of care includes detox services and medication-assisted treatment, although these may also both be offered as a form of stand-alone treatment.
BCBS insurance can help cover the costs of staying at your inpatient treatment center, including the expenses that come with room and board, meals, and any medications or counseling services received during your stay.
Outpatient Rehab Services
Inpatient and outpatient treatment services are typically the most commonly sought out rehab programs for those looking to overcome their drug or alcohol abuse. For those who need more flexible care, outpatient options may be their best choice.
BCBS health insurance can help cover the expenses that come with working with a therapist, counselor, or recovery group, or any other type of treatment received from an outpatient program.
Intensive Outpatient Programs
As a more intensive form of treatment than standard outpatient programs, IOPs can offer more extensive clinical care for recovering individuals, while still allowing them to live at home and continue to attend to their day-to-day routines.
Partial Hospitalization Programs
PHPs are typically sought out by those transitioning from an inpatient drug and alcohol addiction rehab program, but still require more intensive assistance as they re-adjust to an independent sober lifestyle.
Medication-Assisted Treatment
Medication management is typically used to help minimize withdrawal symptoms and substance cravings in those with more severe addictions. This may be used as a part of other inpatient and outpatient services, or as a stand-alone form of treatment.
Co-Occurring Disorder Treatment
Dual diagnosis drug rehabs approach the recovery process from a medical and holistic standpoint, treating both the individual's surface-level addiction, as well as any underlying mental health issues that may be causing or contributing to their addictive habits.
The Drug and Alcohol Addiction Treatment Process In Illinois
Everyone's experience with addiction is different and, as such, their treatment process will need to be just as unique. This is why Illinois offers an extensive array of individualized care programs and rehabilitation services. Many, of which, are in-network with Blue Cross Blue Shield.
Each of these individualized treatment programs will begin with an admissions process, in which you will be evaluated by your treatment team. This is done to assess your personal history with substance abuse, as well as identify any underlying conditions, in order to build the perfect treatment plan for your recovery needs.
Once this is done, you may begin treatment. This may include participating in several of the treatment options listed above. For those with more severe addictions, inpatient rehab, and medical detox programs will likely be their first step on the path to recovery. For those who require more flexible care, outpatient services will be best fitted for them.
No matter what levels of care you may choose to seek out in Illinois, your recovery journey will likely include counseling, addiction education, and various other programs to help you understand your substance abuse and its causes, and build healthier habits that support a sober future.
Rehab Centers That Accept Blue Cross Blue Shield of Illinois
As a nationwide insurance provider, Blue Cross Blue Shield works with many rehab centers in Illinois, each of which offers its own unique approach to the addiction recovery process. As discussed above, there are several treatment options that accept BCBS insurance in Illinois, including:
No matter what type of program you are seeking treatment through, your BCBS insurance plan can provide various essential health benefits and coverage options to minimize your out-of-pocket expenses when getting the help you need.
Getting Addiction Treatment Using BCBS of Illinois
No matter where you choose to receive treatment, your Blue Cross Blue Shield of Illinois can help you get the support you need, without having to break the bank. With that being said, understanding exactly what benefits and coverage you are entitled to through your specific health plan will be essential to choosing the right recovery center.
Speaking with your Find Addiction Rehabs for confidential addiction help and seeing what level of treatment your policy is able to cover can help you make more informed decisions when looking for a rehab center that is right for you. Making sure to do research on a treatment center before committing to their program will also be important in being sure that you are making the right choice.
Getting help with choosing the best treatment facility for your Blue Cross Blue Shield of Illinois plan will be the first step on your path to achieving a happier, healthier, and substance-free life. With the proper help and support to pave the road to recovery, you can get the help you need to beat your addiction and give yourself a chance at a better future.
You can call the Find Addiction Rehabs hotline today, and find an in-network provider within minutes that can meet all of your treatment needs, no matter where you are looking to make your recovery destination. Give yourself a chance at sobriety, and call now!
FAQs Beyond Does BCBS of Illinois Cover Rehab?
Does BCBS of Illinois Cover Mental Health Treatment?
Just as BCBS of Illinois will cover addiction treatment services, so too does this coverage extend to mental health services. For those struggling with a mental illness, seeking out evidence-based therapeutic interventions and treatment services can help them overcome their mental health conditions and lead healthier, more mindful lifestyles.
Can I Use Blue Cross Blue Shield of Illinois to Attend Out-of-State Rehab?
Blue Cross Blue Shield provides coverage for addiction treatment programs both in and out of Illinois, helping individuals nationwide get the help they need, at a price they can afford.
With the passing of the Affordable Care Act (ACA), all health insurance companies, including BCBS, are required to provide their clients with the same coverage that would be offered for other medical/surgical treatment services.
Because most rehab programs prioritize the well-being and successful recovery of their clients, many of these recovery centers will accept several different insurance providers and healthcare plans. With that being said, it is important to remember that the exact level of coverage you may be able to receive can vary based on the type of treatment you are seeking.
To find out exactly what your health plan offers in terms of addiction treatment coverage and where you can receive treatment, use the Find Addiction Rehabs representative free insurance verification tool or call our 24/7 hotline to find out today.
What State Has the Best Rehab Programs?
Addiction is a highly personal disease, and there is no one-size-fits-all approach to treating this condition. While Illinois certainly has its fair share of rehab facilities and programs to choose from, so too do various other states throughout the country.
With so many treatment options, saying for sure which state has the best programs is next to impossible. Whereas Illinois may be able to check all of one person's boxes in their recovery journey, someone else may find that this state meets none of their requirements.
Overall, the only way to determine which location will offer you your best chance at addiction recovery will be to take factors such as availability, quality, and cost into careful consideration. The Find Addiction Rehabs recovery team is available 24/7 to help you discover treatment locations and options that are best suited to all of your care needs. Call now!
How Long is the Substance Abuse Rehab Process?
There is no exact way to measure how long the addiction rehab process will take. Everyone's recovery experience is different, and you may require less or more time in treatment than someone else might.
It is also important to remember that recovery from addiction does not end once you leave your rehab facility. Your sobriety will be a lifelong commitment. However, it is one that is well worth the effort and dedication.
Generally, most treatment programs will last anywhere from 30, 60, or 90 days, while some may extend over an even longer period, depending on the severity of a person's addiction. Speaking with your doctor or an addiction specialist, such as the FAR representatives, can help you better understand your treatment needs and what timeframe will best suit your recovery.
Get BCBS of Illinois Treatment Options Nationwide – Call Now!
(877) 959-7271
Find Rehabs That Accept Blue Cross Blue Shield of Illinois Today!
Whether looking for a rehab center in or outside of Illinois that accepts your Blue Cross Blue Shield policy, the Find Addiction Rehabs team is here to help. Our recovery representatives are available 24/7 to answer all of your treatment questions and find rehab centers nationwide that are in-network with your health insurance.
The only person who can make the decision to overcome your addiction is you. So give yourself the chance you deserve, and reach out to our team now! We will help you take the first step on your path to sobriety, today!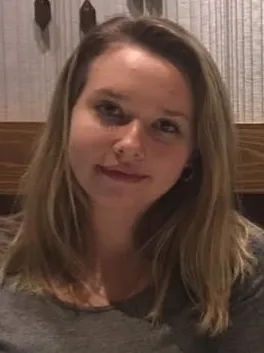 Nicole Rogers is an experienced and accomplished writer with special interests in the fields of Anthropology, English, and behavioral health, and has written countless articles for newspaper publications, institutional research journals, and Find Addiction Rehabs.
Her alma mater is Florida Atlantic University in Boca Raton. Nicole hopes to spread awareness of and combat the stigmatization surrounding addiction and substance abuse treatment through her writing and work in the field.
Medically Reviewed By