What is Couples Rehab?
Unfortunately, it is becoming increasingly common for both members of a romantic relationship to be struggling with drug and alcohol abuse. Unfortunately, this means that these individuals likely feed off of one another's substance addiction.
Whether struggling with a drug or alcohol addiction, constantly being around and intimately involved with someone who actively participates in substance abuse can make it more difficult to avoid these behaviors in one's own life.
In turn, it can be particularly difficult for either individual to want to seek treatment, or truly commit to this decision to better oneself once it has been made. This is even more true for those who resist getting help out of fear of no longer being able to see their partner.
This is why several drug rehab centers have evolved to offer addiction treatment services specifically geared toward treating addicted couples. In particular, those in which one or both partners may not wish to or feel capable of seeking treatment by themselves.
By offering drug and alcohol rehab centers and programs that cater to their relationship needs, couples struggling with substance abuse may not only be more willing to begin the recovery process but may be more successful with the support and company of their partner.
Juggling Relationships With Your Partner and Drug Abuse
When both members of a relationship are struggling with drug and alcohol addiction, it can often (if not always) feel like they are juggling their partner with their habits of substance abuse. In addition to the numerous physical and mental health consequences their abusing drugs or alcohol will cause, this behavior can also cause serious strain on a person's relationship.
Constantly deciding whether to dedicate one's time to their partner or the continuing of their substance use can feel like an impossible choice; and, unfortunately, one that may only exacerbate the severity of their self-destructive behaviors.
There are several signs that may indicate that a relationship's involvement with drug and alcohol abuse warrants the intervention of professional addiction treatment services. These characteristics may include, but are certainly not limited to:
Substance use has become the only enjoyable activity within the relationship.
One or both partners are engaging in domestic violence as a result of substance use.
Affection and communication between both partners has become reliant upon substance use.
Common responsibilities between partners, such as housework, finances, or childcare, have become neglected due to substance use.
As each individual's addiction becomes worse, this can make it hard for couples to properly address and resolve the building issues between them, due to the emotional and mental distance their abused substances will likely place between them.
Participating in a couples rehab program may offer a way for these individuals to address their alcohol and drug addiction, as well as strengthen the foundation of their relationship as they strive to achieve sobriety together.
24 Hour Couples Detox and Rehab Helpline – Call Now!
877-941-2705
The Benefits of Addiction Treatment Options for Couples
One of the most critical elements in a person's ability to successfully overcome their addiction is their motivation for doing so. Couples' drug rehab offers a way for these individuals to make achieving both a healthier relationship and healthier individual selves their top priority.
When going into an addiction treatment center program with a commitment towards bettering oneself not just for themself, but for their partner, this commitment to the recovery process becomes even stronger.
Some couples even find themselves making a recovery contract, in which they form both a verbal and a written agreement to stick with their goal to overcome addiction, as a means of holding both themselves and each other accountable for achieving a healthier lifestyle.
Incorporating Couples Therapy With Couples Rehab Treatment
According to the Substance Abuse and Mental Health Services Administration (SAMSHA), dual diagnosis treatment can be a critical element in raising a person's chances of achieving and maintaining sobriety.
In the case of couples drug rehab programs, these may incorporate therapeutic treatment practices from various areas of the behavioral health industry in their recovery approach; primarily, through the form of couples therapy services.
These can not only help address and resolve the underlying causes of both partners' addictive habits, but further strengthen their romantic bond by helping them resolve any existing conflict or tension between them, and emotionally supporting their road to sobriety.
Behavioral Couples Therapy
According to the National Institute on Drug Abuse (NIDA), studies show that Behavioral Couples Therapy (BCT) services have proved beneficial not just for improving a recovering couple's relationship, but in supporting each person's individual goal to achieve abstinence, as well.
This is done by increasing their participation in positive activities as a couple and helping them to improve their communication skills between both individuals. BCT can help facilitate acceptance and change, the two most critical components in the addiction recovery process.
Whether participating in behavioral therapy programs through couples rehab centers or at other behavioral treatment facilities, these services are some of the most effective tools for achieving abstinence and preventing relapse, as well as building happier and healthier relationships.
Who Would Benefit From a Couples Rehab Program?
Addiction rehab for couples is, as suggested by the name, a leading substance abuse treatment option for those in relationships where both partners are struggling with an addiction to drugs or alcohol. These can help both individuals overcome their substance use disorder with both professional and structured recovery support, as well as the emotional support of their partner.
Finding addiction rehab for couples that offer dual diagnosis treatment options may be particularly beneficial for couples where one or both members are struggling with underlying mental health conditions. These may include couples behavioral therapy services, as well as group and family therapy sessions, or only individual counseling services.
Who Should Avoid Couples Rehab?
While choosing to receive treatment at rehab centers for couples may be beneficial for some relationships, there are those that should avoid these treatment programs. Some situations in which it would not be beneficial to seek out couple-oriented treatment options include:
One partner requires specialized treatment for their substance abuse habits.
One partner has been diagnosed with an antisocial personality disorder or another personality disorder that can make joint recovery difficult.
One or both partners have a history with or current patterns of domestic violence.
Only one partner is interested in seeking addiction treatment.
One or both partners lack interest in or commitment to continuing the relationship after achieving sobriety.
Making the decision to seek individual addiction treatment in these circumstances can be extremely difficult. However, it is important to remember that, relationship or not, everyone is in charge of their own choices and well-being.
It is not up to the other person to convince their partner to choose to better themselves; only they can make that decision. In this case, the best thing to do is put oneself first and begin the treatment process without the unwilling partner.
This decision may be the push the other person needs to recommit to themselves and the relationship; or, it can set the person who has already taken that first step free from the hold of an unhealthy and unbalanced partnership.
Get Immediate Help For Substance Abuse as a Couple!
877-941-2705
Are There Different Types of Couples Drug Addiction Treatment Programs?
When seeking out substance abuse treatment centers that offer couples behavioral therapy and addiction rehab services, there are several programs that may best serve the specific care needs of a recovering couple.
These include both inpatient rehab programs, as well as outpatient treatment options. Some individuals may also choose to participate solely in behavioral couples therapy, although this may not be the most effective option for overcoming substance abuse by itself.
Speaking with their healthcare providers or addiction specialists, such as a Find Addiction Rehabs representative, can help couples narrow down which treatment options will best serve their recovery needs.
Inpatient Couples Rehab
For those with more severe substance abuse problems who are in early recovery, seeking out inpatient rehab for couples may be their best option at successfully sticking with and completing their journey to overcoming addiction. This is because residential treatment options will offer a more intensive and structured recovery approach than other levels of care will generally provide.
This may include round-the-clock clinical support and access to addiction tools and resources, such as addiction medicine, vocational and social-skill training services, and various other holistic and recreational activities that support addiction recovery.
Several inpatient drug rehab programs also offer behavioral and mental health treatment services, as these provide a more well-rounded approach to each individual's recovery process; particularly for dual-diagnosis individuals. However, recovering at an inpatient treatment facility may also be more expensive compared to other recovery programs.
Fortunately, most insurance providers will cover a majority, if not all, of a person's addiction treatment process. The level of coverage a person may be entitled to will depend on their personal insurance provider and coverage plan, as well as the type of treatment they received, and whether their treatment provider is in-network with their insurance.
In general, most insurance providers will cover medical detox, basic inpatient and outpatient programs, and medication-assisted treatment options. More luxurious facilities that have additional amenities and recovery services may offer these as separate costs.
Not sure if your insurance provider will cover the cost of your substance abuse treatment? No need to stress; you can find out by using the Find Addiction Rehabs fast and free insurance verification tool, or speaking with a Find Addiction Rehabs recovery representative, today!
Outpatient Couples Rehab
For couples with unavoidable financial or time constraints, choosing to recover from addiction through an outpatient program may be their best option. While less intensive than higher levels of care, these can still provide the recovery support and tools they need to achieve sobriety.
These programs may also serve as a form of step-down treatment for couples who have already completed more intense levels of care but may require continuous recovery support as they re-adjust to independent sober living.
When recovering at a specialized outpatient treatment center for couples, these individuals may participate in numerous activities designed to help them overcome addiction and maintain abstinence. These may include:
Sober support groups
Relapse-prevention training services
Addiction education services
Community outreach programs
Individual, group, or family therapy sessions
Get Couples Rehab Options Nationwide – Call Now!
877-941-2705
Finding Substance Abuse Treatment Centers for Couples
If you and your partner are struggling with substance abuse and have made the decision to start seeking addiction treatment centers for couples near you, help is available to make this process less overwhelming.
At Find Addiction Rehabs, we understand how important it is to ensure the physical, mental, and emotional well-being of both you and your loved one. This is a priority that becomes even more important after your relationship has endured the destructive forces of addiction.
That's why our hotline is available 24/7 so that we can support you and your partner in finding addiction treatment providers and programs that specialize in offering couples rehab and recovery services, any time of the day (or night).
So make the best choice for you and your partner, and call now. No matter what time it is, one of our representatives will be ready to help you take that first step to addiction recovery, where you can both achieve sobriety and build a happier, healthier, and substance-free relationship, today!
Get Couples Rehabs Questions Answered – Reach Out Now!
877-941-2705
Frequently Asked Questions for Couples Rehab Seekers
How long does the couple's rehab process take?
The amount of time a couple will spend in rehab can vary based on several factors, including the type of treatment program they are participating in, the severity of their addictions, the existence of any underlying physical or mental health conditions, and several others.
On average, inpatient programs will typically offer 30, 60, and 90 day treatment plans, although there are some long-term rehab centers that may extend their services over several months or even a year. Outpatient programs can last anywhere from one to six months, depending on how much support a person will need during their recovery process.
During this time, individuals will typically spend a designated amount of time at an outpatient facility for around four days a week, although this may vary based on their own schedule and availability.
Are there recovery programs for couples?
Once a couple has completed their initial treatment through more intensive levels of care, they may choose to seek out continued recovery support. These aftercare programs can help them re-adjust to independent sober living, and learn how to better maintain their sobriety.
Furthermore, while it can be difficult to have to worry about both one's own sobriety and a partner's, this extra level of support and encouragement can keep both members of a relationship accountable to and dedicated to maintaining abstinence.
What if only one person in a relationship is addicted?
Even if only one person in the relationship is struggling with addiction, their non-addicted partner can still participate in and benefit from couples' rehab. These programs can help them learn to recognize and manage their partner's triggers and take action to better support their sobriety.
Many couples have been more successful in participating in joint recovery programs compared to those participating in individual treatment services. Whether one or both partners are in need of addiction treatment, couples rehab can give them the necessary tools and support they need to achieve and maintain sobriety.
Does health insurance cover couples rehab?
Simply put, yes, insurance can cover a couple's rehab. Depending on the type of policy, and whether you and your partner or spouse both have the same insurer, coverage can allow for both of you to receive treatment at the same time with little out-of-pocket expense.
Some of the insurance options that work for couples' coverage include:
Although some couple rehabs allow married couples to cohabitate and even share a bed, this is generally the exception rather than the rule. Additionally, these arrangements are typically 'earned' after a period of detox and stability apart from one another. When calling our recovery representatives, be sure to ask about the exact rules that matter to you and your partner!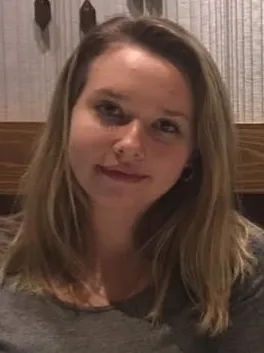 Nicole Rogers is an experienced and accomplished writer with special interests in the fields of Anthropology, English, and behavioral health, and has written countless articles for newspaper publications, institutional research journals, and Find Addiction Rehabs.
Her alma mater is Florida Atlantic University in Boca Raton. Nicole hopes to spread awareness of and combat the stigmatization surrounding addiction and substance abuse treatment through her writing and work in the field.
Medically Reviewed By