Does Blue Cross Blue Shield of Georgia Cover Drug and Alcohol Rehab?
As more and more states cope with the spread of addiction throughout the US, many people find themselves wondering whether their health insurance will cover the costs of rehab. So, can you use Blue Cross Blue Shield of Georgia for drug and alcohol rehab services?
If you are a Georgia resident and have Blue Cross Blue Shield, you can rest easy knowing your insurance company will help minimize your out-of-pocket expenses when seeking addiction treatment.
Keep reading to learn more about what substance use treatment services are offered through your Georgia insurance coverage, and how you can use your Blue Cross Blue Shield plan to find rehab services nationwide!
The Rise of Drug and Alcohol Addiction In Georgia
The Georgia Department of Public Health, drug overdose deaths in the Peach State increased by 61.9% between 2019 to 2021. The main culprits behind the stark increase in these numbers appear to be opioids – in particular, fentanyl.
Furthermore, excessive drinking is estimated to cause an average of 2,555 deaths and 79,183 years of potential life lost annually in Georgia. With the rise of alcohol and drug abuse in this state, it is no wonder that it has become more important than ever for rehab treatment services to be readily available.
While Georgia certainly has an extensive variety of treatment options available to its residents, it is not necessary to limit your search to one location. For many people, looking at out-of-state rehab programs may be their best option for achieving long-lasting sobriety.
The Benefits of Out-Of-State Rehab
When it comes to finding the right treatment for addiction, many people are finding themselves turning to out-of-state rehabs to meet their recovery needs. Out-of-state rehabs offer a variety of benefits that can help individuals on their recovery journey.
One of the primary benefits of out-of-state rehab is the ability to get away from the environment where your addiction started in the first place. By leaving this familiar and potentially triggering environment, you will be able to focus on your recovery without the distractions of your everyday life.
More Proven Benefits of Traveling for Treatment
Out-of-state rehabs also offer an added layer of privacy. By leaving your home state, you can avoid the stigma that can sometimes accompany treatment in your own area. This can be especially beneficial if you are concerned about your reputation, or otherwise prefer a more discreet treatment experience.
The anonymity provided by out-of-state rehabs also allows for a more open and supportive recovery environment, as there is no pressure to act or feel a certain way. When surrounded by those going through the same process as you, you can focus on your recovery journey without having to worry about being judged.
Finally, attending out-of-state rehab can help you experience a new environment focused entirely on your recovery process. Overall, there are many benefits to traveling for treatment. Speak to a Find Addiction Rehabs representative today to find rehab centers nationwide that are in-network with your insurance carrier.
Using Blue Cross Blue Shield Health Insurance to Cover Treatment
Unfortunately, the costs of treatment can be enough to make many people want to avoid treatment. However, this does not have to be the case. Using your BCBS policy can provide you with drug and alcohol rehab coverage for a variety of different treatment facilities and programs.
Under the Affordable Care Act (ACA), all public and private health insurance providers, including BCBS, are required to provide some level of coverage for treating addiction and mental health problems, including care received at drug and alcohol rehab facilities.
To find out what behavioral health benefits are included in your insurance policy, use the Find Addiction Rehabs complementary and confidential insurance verification tool, or call our 24/7 hotline today.
Substance Abuse Treatment Services Covered By Blue Cross Blue Shield
Addiction rehab services can be expensive, but you can make your treatment process more affordable – and much less stressful – by using the benefits provided through rehabs that accept your Blue Cross Blue Shield insurance policy.
Blue Cross Blue Shield offers their clients an extensive list of plans and options to help them get the best coverage possible for their treatment needs. Depending on your specific policy and benefits, treatment programs that may be covered include:
Medical Detox Programs: Detox programs can help those recovering from a substance addiction be gradually weaned off an abused substance, minimizing withdrawal symptoms and cravings, as well as the individual's risk for relapse.
Inpatient Treatment: Inpatient and residential rehab programs are best suited to those who have been struggling with a drug or alcohol addiction for a long time, or have additional health issues that may complicate their recovery process.

Inpatient rehab offers more intensive care and regular support from medical professionals, as well as access to more holistic recovery methods. These may also be more expensive, meaning insurance will be an invaluable resource for covering the costs of these programs.

Outpatient Rehab: Outpatient treatment is best suited to those with less severe addictions, or who require more flexible and affordable care. This may include participating in a partial hospitalization or intensive outpatient program, as well as standard outpatient services.

Outpatient treatment may include working with a therapist, participating in a recovery support group, receiving medication-assisted treatment, or a variety of other recovery services.

Medication-Assisted Treatment: Medication management can be combined with other levels of care or used as a stand-alone form of treatment, and is designed to help reduce withdrawal symptoms and substance cravings during the recovery process.

You may be given managed medications when recovering through either an outpatient treatment program or an inpatient rehab program, depending on your specific care needs.

Dual Diagnosis Treatment: Co-occurring disorder treatment is recommended for those struggling with simultaneous mental health and substance use disorders. This is a more intensive level of care, and treatment for co-occurring conditions is best received in an inpatient setting, although some outpatient programs may offer this service.

Dual diagnosis programs will typically utilize various behavioral therapies and recovery services to help address both your addiction and the underlying mental health disorder contributing to your substance use habits.
Traveling Outside of Georgia to Seek Drug and Alcohol Addiction Treatment
As discussed, your Blue Cross Blue Shield insurance plan will, in most cases, cover the costs of care received through an out-of-state treatment provider. Just as addiction is a very personal disease, so too should your treatment process be specified to fit your needs.
Limiting yourself to seeking addiction treatment and drug rehab centers solely in Georgia can keep you from getting the care you truly need. Seeking a private treatment facility in other areas throughout the nation can give you the chance you need to achieve long-lasting sobriety.
Fortunately, you won't have to worry about the costs of treatment even when looking out of state. Both Anthem Blue Cross and an array of Blue Cross Blue Shield plans work with a wide variety of substance abuse rehab programs nationwide to ensure all of their clients get the help they need.
Speak with a Find Addiction Rehabs recovery representative for a free and confidential insurance verification to find out the exact costs and get options for yourself or a loved one to begin recovery today!
The Addiction Treatment Process
As discussed, the treatment process will look different based on the specific person and their recovery needs. Generally, however, you will begin rehab by going through an admissions process.
This is where you will be assessed on the severity of your substance abuse disorder, as well as whether you have any co-occurring conditions that may complicate the recovery process. By going through this assessment, you and your treatment team will be able to create a personalized treatment plan that is capable of meeting all of your care needs.
Your comprehensive treatment plan may include several recovery services and treatment methods, including your participation in multiple different levels of care, such as detox, inpatient and outpatient treatment, and other behavioral healthcare services.
No matter what type of substance abuse treatment services you decide to pursue outside of Georgia, you can expect to participate in various different programs and levels of care on your journey to achieving long-term sobriety.
Using Your Blue Cross Blue Shield Insurance Plan for Drug Rehab
No matter what treatment program or recovery services you decide to seek out, your coverage through BCBS can help you get the care you need, at a price you can afford. Understanding your benefits and what services are covered through your plan can help you find an alcohol and drug rehab center that is in-network with your carrier and capable of meeting all of your treatment needs.
The Find Addiction Rehabs team can help you make the most informed decision about which treatment options will be best for managing your substance use disorder and where you can find in-network rehab facilities that will serve all of your recovery needs nationwide.
Find Rehabs That Accept Blue Cross Blue Shield of Georgia Now
If you or a loved one is struggling with addiction and are insured through Blue Cross Blue Shield, the Find Addiction Rehabs team can help! Our hotline is available 24/7 to find rehab centers nationwide that accept your insurance and can meet all of your treatment needs.
Our extensive network of rehab programs offer both medical and holistic treatment to provide you with a comprehensive recovery approach and help you achieve long-lasting sobriety. Call now for a confidential consultation and we will help you take the first step on your journey to addiction recovery, today!
FAQs on Blue Cross Blue Shield of Georgia for Drug and Alcohol Rehab
Does Blue Cross Blue Shield Cover Mental Health Treatment?
The Substance Abuse and Mental Health Services Administration (SAMHSA) states that the best approach to addiction recovery is following a comprehensive treatment plan. This, of course, means that those struggling with addiction should seek treatment in a program that is capable of catering to their emotional needs as well.
With the passing of the Affordable Care Act, all health insurance providers are required to offer their clients the same level of coverage for addiction and mental health treatment services as they would receive for other surgical or medical conditions.
With this requirement, yes, mental health treatment will be covered under BCBS of Georgia – and any other state. This includes coverage for a variety of behavioral health and addiction treatment services, including individual, group, and family therapy, and various other resources.
How Long is the Rehab Process?
Most rehab programs will last over a period of 30, 60, or 90 days. However, this can vary based on the type of rehab facility you are seeking treatment through, as well as how severe your addiction is. For those with more severe substance use disorders, their treatment may need to extend for up to several months or even a year.
Will Blue Cross Blue Shield Cover an Out-of-Network Provider?
Blue Cross Blue Shield offers a variety of plans, including those that cover out-of-network providers. However, this coverage will vary greatly depending on your specific plan and treatment provider.
In some cases, BCBS and Anthem BCBS Georgia plans may offer full coverage for out-of-network providers. This means that you will be able to get the same coverage and benefits that you would from an in-network provider. In other cases, you may have to pay more for out-of-network care, and the coverage may be limited.
Before visiting an out-of-network provider, it is important to check with an addiction specialist to find out what coverage and benefits are available. You should also check with the provider to make sure that they accept your plan.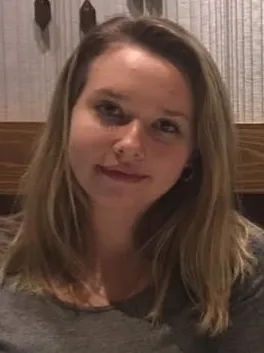 Nicole Rogers is an experienced and accomplished writer with special interests in the fields of Anthropology, English, and behavioral health, and has written countless articles for newspaper publications, institutional research journals, and Find Addiction Rehabs.
Her alma mater is Florida Atlantic University in Boca Raton. Nicole hopes to spread awareness of and combat the stigmatization surrounding addiction and substance abuse treatment through her writing and work in the field.
Medically Reviewed By