Locate Behavioral Health Services in the Silver State
Addiction is a terrible struggle. Whether you live in Nevada or are willing to attend a drug rehab in Nevada, there are over 80 wonderful treatment facilities ready to help you. The vast majority of these are located around Reno, Carson City, and Las Vegas, NV.
It's important to remember that you are not alone if you are struggling with addiction. Seeking treatment is your best option when it comes to finding long-term sobriety. Whether you or someone you love lives in the state of Nevada or is willing to travel for treatment, the Find Addiction Rehabs team can help you find the perfect drug or alcohol rehab for your needs.
Keep reading to learn more, and call our dedicated recovery representatives to find top Nevada alcohol and drug rehab centers today!
What are the Statistics on Addiction in Nevada?
In a given year, approximately 526,000 Nevadans – or 17.34 percent of the state's population – abuse drugs, with another 140,000 – or 4.61 percent – abusing alcoho according to SAMHSA (the Substance Abuse and Mental Health Services Administration). As a result, drugs and alcohol were responsible for 14.37 percent of all deaths in Nevada between 2008 and 2017, marking a roughly 1.5 percentage point increase over the national average of 12.71 percent.
Reno had the greatest percentage of drug- and alcohol-related mortality in Nevada at 15.81 percent during that period, while Las Vegas had the lowest rate at 13.95 percent during the same period.
Nevada, like the rest of the country, has a major drug abuse and alcohol problem, with particularly high rates of opioid consumption, such as prescription medicines and heroin. In Nevada, there were 2,752 opioid-related overdose deaths between 2010 and 2015, as well as over 10,000 emergency room visits and inpatient hospital admissions connected to opioid overdoses.
In 2014-2015, 13.7 percent of Nevada adolescents had drunk alcohol in the previous month, compared to 10.6 percent nationally. In 2013-2014, 4% of Nevada teenagers reported using prescription opioid medicines for nonmedical purposes the previous year (compared to a national average of 4.7 percent ).
Between 2013 and 2014, 8% of adults aged 12 and up abused or were addicted to alcohol (compared to a national average of 6.5 percent ). Only 5% of Nevada people with an alcohol drinking disorder sought treatment between 2010 and 2014. (compared to the national average of 7.3 percent ).
Only 14.4 percent of Nevada individuals (about 10,000 persons) with an illicit substance (non-alcohol) use problem obtained treatment between 2010 and 2014.
Nevada citizens, fortunately, have access to expert guidance and high-quality care. Detoxification, medication-assisted therapy (MAT), inpatient, intensive outpatient programs (IOP), and outpatient treatment are all viable alternatives. Furthermore, Nevada is home to a plethora of local support groups, including Alcoholics Anonymous (AA) and Narcotics Anonymous (NA) (NA).
Finding Effective Addiction Treatment in Nevada
The greatest serious drug threat to Nevada communities is crystal methamphetamine from Mexico. Cannabis, black tar heroin, and opioid-based drugs are also big problems for Nevada residents.
In Nevada, 473 persons died as a result of an opioid overdose in 2013. Las Vegas served as the primary location where over half of these deaths took place. Nevada addiction recovery admissions primarily involved the following:
While Nevada attracts millions of visitors each year, it also serves as a significant transit point for several drug trafficking organizations. The Silver State is a major distribution point for illegal drugs imported from Mexico. The vast number of tourists is used by drug traffickers to mask their transit and distribution activities.
Because of the state's closeness to California and the southwest border, narcotics are routinely carried via Nevada before reaching other areas of the country. Among the most commonly trafficked narcotics into Nevada are black tar heroin, methamphetamine, marijuana, and cocaine.
Substance misuse among Nevada's youth is likewise on the rise. Adolescents made up 3.6 percent of all primary rehab admissions in Nevada in 2009. On a nationwide scale, the average was only 0.5 percent. Teens in Nevada were found to be more likely to use marijuana, pain relievers, and other illicit drugs. This increase in teen substance usage is believed to be the result of DTOs concentrating their distribution efforts on high schools.
Even though fatal overdose rates in Nevada have reached new highs, there has also been a significant increase in the amount of people obtaining treatment in the Silver State. Whatever form of addiction you have, Nevada's treatment facilities are ready to help.
What are the Signs You Need Treatment For Your Addiction?
There are a variety of signs and symptoms that can indicate when it may be time for you to seek professional treatment for an addiction. While admitting that you have a problem can be difficult, it is of the utmost importance that you do so if you want to start leading a happier and healthier life. Some of the most common signs of an addiction include:
Struggling to have limits on how much you use a drug or alcohol.
Taking higher doses or using the drug more often than planned.
Losing interest in things that you once loved to do. This might include spending time with family or friends.
No longer being able to perform normal daily activities.
Driving or operating machinery while under the influence.
Frequently borrowing or stealing money in order to pay for your addiction.
Hiding your drug use from others and/or feeling embarrassed by your use.
Having trouble getting along with your family, friends, or coworkers.
Experiencing complaints from others that you act differently or you have changed due to your use.
Experiencing insomnia or oversleeping.
Developing changes in eating and sleeping habits.
Forming a specific group of new friends that you use drugs or drink alcohol with.
Going "doctor shopping" to obtain prescriptions for the same drug from different doctors.
Mixing drugs and/or alcohol with other substances to increase their effects.
Nevada Drug Rehab and Alcohol Treatment Options
Medical Detox in Nevada
While medical detox does not treat addiction, it does aid the body in the removal of toxins. A medical detox, in essence, eliminates addictive chemicals in the short term and may help lessen withdrawal symptoms. Because medical detox does not address the fundamental causes of addiction, it cannot aid you in taking the necessary actions to remain sober.
In any case, it leads to the end of physical addiction and the achievement of long-term goals. In general, it's important to note that medical detox is not meant to be a cure on its own, but a tool to set the foundation for long-term recovery.
Outpatient Rehabilitation vs. Inpatient Rehabilitation
When selecting a treatment program, you can choose between inpatient and outpatient care. Inpatient programs require clients to live in a treatment facility 24 hours a day, seven days a week for 30 to 90 days.
This type of program is often known as a residential treatment program. Residential treatment is the most effective and necessary for people who have moderate to severe substance abuse disorders.
Outpatient treatment options allow you to stay at home while receiving therapy and visiting the treatment facility many times each week. A weekly time commitment of 10 to 12 hours is usually required, and is best for those with less severe substance abuse issues.
Intensive Outpatient Treatment Programs in Nevada
IOP, or intensive outpatient programs, are a more intensive type of outpatient treatment. In comparison to regular outpatient programs, these programs are more organized. Depending on the severity of the addiction, intensive outpatient therapy may last three to twelve months.
Dual Diagnosis Treatment Nevada
If you are dealing with a mental health issue in addition to a substance addiction disorder, you are not alone. More than half of all people with a substance abuse disease will also have a mental health condition at some point in their lives.
Dual diagnosis treatment allows you to address both your mental health problem and the root cause of your substance misuse disorder. This considerably increases the likelihood of long-term healing. It is not feasible to recover unless both of your worries are addressed.
Medication-Assisted Therapy
This is also known as MAT. Opioid and alcohol addictions may be more difficult to treat and may necessitate the use of medications to aid recovery. Disulfiram and methadone are drugs that have been approved for use in conjunction with peer support groups and behavioral therapy.
Aftercare Assistance
Substance use disorder is a separate medical illness that may reoccur after therapy. This is referred to as a chronic illness. Continuing care services such as 12-step groups, alumni organizations, and relapse prevention plans can help you stay sober for a long time.
Nevada Drug Laws
In the state's effort to combat drug-related crimes, Nevada's judicial system imposes harsh penalties on anyone found to be in possession of or distributing illegal narcotics. Maximum punishments include prison time, fines, or even both.
The offense of selling narcotics is considered far more serious in Nevada than the allegation of possessing drugs. The penalties for selling drugs are typically quadruple those for simple possession.
Schedule I drugs are thought to be the most dangerous and increase the probability of dependence. This category includes heroin.
Schedule II substances have the second-highest addiction risk and the second-highest perception of danger. Schedule II substances include hydrocodone, morphine, and other opiates.
Schedule III substances include anabolic steroids such as testosterone and oxymetholone.
Alprazolam and other benzodiazepines are regularly found on the Schedule IV list of prohibited substances (Xanax).
Schedule V drugs, which include antidepressants and anticonvulsants like lacosamide, have the lowest perceived risk of dependence.
The bulk of medications in schedules I–II have little or no acknowledged medical utility, but drugs in schedules III–V have increased in recognized medicinal utility. It should be reminded, however, that possessing or selling any of the above-mentioned medications without a legal prescription – regardless of the schedule – is a significant criminal offense.
Marijuana Regulations in Nevada
Although marijuana is a schedule I drug in Nevada, possession, and selling are penalized separately.
For the first three offenses, possession of marijuana that is less than one ounce and is kept for personal use is considered a misdemeanor. For this violation, violators face a $2,000 fine and up to a year in prison. The fourth offense is a felony punishable by a $5,000 fine and up to four years of jail time.
Nevada has implemented a statutory minimum sentence guideline for marijuana possession and sale. Infringers face at least a year in prison regardless of the number of chemicals used in the offense.
In Nevada, possession of marijuana with the intention of selling it is automatically categorized as a felony. If you are discovered selling anything under 100 pounds, you could face up to 15 years in prison and a $20,000 fine. However, if you are caught selling more than 10,000 pounds or selling to a juvenile, you might face life in prison.
Despite harsh penalties for recreational marijuana usage, Nevada has fully functional medicinal marijuana laws. Nevada legalized medicinal marijuana in 2001, allowing citizens to seek treatment for a variety of ailments. Of course, this use does have its own regulations.
Nevada Addiction Treatment Regulations
Legislators believe that a multifaceted approach is required to address Nevada's rising drug addiction rates. As a result, the state has enacted a variety of legislation targeted at addressing the state's drug issues, such as syringe access regulations, anti-drug trafficking measures, and prescription monitoring systems.
Nevada's Prescription Monitoring Program (NV PMP)
In several states, prescription monitoring schemes have contributed to the reduction of drug use. These tools are intended to keep track of the medications and dosages prescribed to patients by physicians and pharmacists.
The Nevada Prescription Monitoring Program (NV PMP) was formed in 1997 to monitor the distribution of schedule II, III, and IV drugs throughout the state. Any new prescriptions administered are reported to the state of Nevada daily. Pharmacies must send all administered medications to the program's data repository by the end of the next working day.
States can detect early indicators of drug misuse by implementing a prescription monitoring program. Furthermore, they can assist in avoiding cases of doctor shopping (people who go from doctor to doctor to obtain more drugs). Monitoring the types and amounts of medications prescribed can also aid in reducing the number of drugs entering the illegal drug market.
Bill Concerning Syringe Access (SB 410)
Obtaining drugs using injectable methods carries a high risk of infection and disease, especially if needles are shared. It has been established that making clean syringes available to the community minimizes the spread of infectious diseases caused by drug use.
Nevada passed a syringe access bill in 2013, which removed syringes from the state's list of banned drug items. This statute not only allowed the selling of non-prescriptive syringes in the state but also established several Syringe Service Programs (SSPs). Northern Nevada HOPES is one of several state-licensed healthcare providers that set up an SSP in response to the law.
Some worry that making syringes available may increase drug use. On the other hand, the availability of these services may encourage more people to seek therapy. Legislators in Nevada anticipate that healthcare professionals working at the facility will form relationships with guests, enabling their access to critical treatment.
Nevada High-Intensity Drug Trafficking Area Program
The United States has established several High-Intensity Drug Trafficking Areas (HIDTAs) to monitor the situation and combat the negative effects that DTOs have on communities around the country. Although the majority of HIDTAs are comprised of several states from various regions of the United States, Nevada has its program.
Because of the gravity of Nevada's drug trafficking problems, the state has created specialized tools for detecting and apprehending DTOs. The Nevada HIDTA is made up of sixteen distinct task forces and a training project that delivers more than 20,000 hours of training to Nevada law enforcement each year. Twelve of the task forces are headquartered in Clark and Washoe counties, two of Nevada's poorest.
Nevada's HIDTA program has had a great deal of success in eliminating DTO distribution operations. In November 2010, Clark County task forces confiscated 17 pounds of methamphetamine. In a separate incident, the Nevada Highway Patrol recovered 19 pounds of methamphetamine in transit to Colorado.
How Much Do Drug and Alcohol Rehab Centers in Nevada Cost?
You may be concerned about the cost of your rehabilitation program. The length of the program, the type of facility, the location, the staff-to-patient ratio, the amenities and services provided, and whether or not you have insurance will all influence this.
Most Nevada Alcohol and Drug Rehab Centers accept a variety of payment methods. 48.1 percent employed a sliding scale payment structure, while 51.9 percent provided services at a reduced or no cost to uninsured individuals who did not have convenient access to financial resources.
The actual cost of Nevada drug addiction treatment varies depending on the duration of stay and degree of care necessary.
Outpatient treatment programs are less expensive than inpatient treatment programs since they do not require patients to stay in a hotel. Furthermore, most basic inpatient programs are less expensive than luxury or executive rehab programs, which typically include opulent amenities like gourmet meals, private rooms, spa treatments, and massage therapy. A 30-day program is also less expensive than a 90-day program.
If you have health insurance, your provider may cover a portion of the cost of your recovery program. You must contact them right away to confirm the details of your strategy.
A variety of programs offer sliding scales, payment plans, and scholarships to help people who do not have health insurance meet the expense of treatment.
Admission to a Nevada Alcohol and Drug Rehab Center costs vary depending on the treatment center, the client, and the services given. The vast majority of Nevada Alcohol and Drug Rehab Centers, on the other hand, accept either private or state-funded health insurance. Alternative payment alternatives, like private money payment plans, are frequently offered by addiction treatment centers that do not accept insurance.
Does My Insurance Cover Substance Abuse Treatment in Nevada?
The majority of types of alcohol and drug addiction therapy are covered by health insurance in Nevada. Your specific coverage may differ based on your insurance plan and the type of therapy you require, so it is crucial to check with a care provider to confirm your coverage.
The majority of Nevada Alcohol and Drug Rehab Centers accept both public and private insurance. Those who do not frequently provide a variety of payment and financing choices. The following situation existed in 2019:
Sixty-five percent of the facilities were willing to accept private health insurance.
Hospitals accepted government-sponsored health insurance in 47 percent of cases.
Self-payment or cash was accepted by 78% of establishments.
Medicare was accepted by 32% of the institutions.
Medicaid was accepted by 76% of the establishments.
Paying for Nevada Rehab Centers Without Insurance
If you or a loved one needs alcohol or drug addiction therapy but does not have private insurance, there are still options. There are various free and affordable Nevada rehabilitation centers available to choose from, as well as a variety of financing options for persons without insurance, such as scholarships, payment plans, loans, and charity donations.
Financial constraints should not impede access to high-quality substance abuse treatment centers. If you're unclear whether you can afford rehab in Nevada, contact the Find Addiction Rehabs team to discuss all of your payment options and get started on your road to recovery.
How to Locate Free Alcohol and Drug Rehab Program in Nevada
Individuals who cannot afford alcohol or drug treatment may believe that recovery is unattainable. They may try to detox cold turkey in an unsafe situation, which can result in uncomfortable and perhaps dangerous results.
Those who cannot afford treatment may be relieved to find that Nevada has many free alcohol and drug rehabilitation programs. To find low-cost or free drug treatment and detox programs in your area, utilize SAMHSA's search engine. Remember that you may be asked to verify your insurance coverage and income, as well as indicate the type of financial assistance you require.
The Benefits of Private Treatment Centers in Nevada
Addiction is a very personal disease, and one person's substance abuse issues may be completely different from someone else's. Because of this, it is crucial that those seeking addiction treatment attend programs that can provide them with highly personalized care.
This may require them to seek out a private treatment provider, rather than state-funded Nevada addiction treatment centers. When attending private rehab, these addiction treatment providers can address all of their client's personal care needs, and provide them with the highly individualized treatment they will need for a successful recovery.
Individuals may participate in a number of substance abuse and mental health services, including individual counseling, family therapy and group therapy, medication-assisted treatment, drug and alcohol detox services, inpatient rehab programs, and outpatient rehab, amongst several other levels of care.
Furthermore, those struggling with co-occurring disorders may require more intensive therapeutic help. This may include behavioral therapies and more holistic treatment methods, which can help them address any underlying mental health disorders that may be contributing to their habits of substance abuse.
No matter what type of treatment you need, there are many private Nevada drug rehabs that can help address your drug and alcohol addiction and start on your journey to successfully achieving long-lasting sobriety.
Traveling to Nevada Alcohol and Drug Rehab Centers
Every day, a large number of people in Nevada change their lives via treatment. Over 15,000 Nevada people sought treatment for substance abuse in 2020 and even more traveled to the state for rehab services from surrounding states such as Arizona.
Admitting to yourself that you need addiction treatment is not a sign of weakness. The staff employed by various Nevada treatment centers truly care about you and want you to succeed. Many reputable Nevada alcohol and drug rehab centers employ a personalized rehabilitation strategy to ensure that each client has the best potential chance of complete recovery.
What Can I Expect from Nevada Alcohol and Drug Rehab Centers?

You may be unsure of what to anticipate if you or a loved one is considering drug or alcohol rehabilitation in Nevada. In general, the process of Admission into a drug or alcohol treatment facility is as follows:
Step 1: Contact Find Addiction Rehabs and their team of recovery representatives, their discreet toll-free helpline is open 24 hours a day, seven days a week to provide aid and information on alcohol and drug treatment in Nevada and nationwide.
Step 2: Pre-screening with one of our accredited partner facilities. An admittance navigator will discuss your treatment needs and any associated logistics at this stage. You may also be questioned about your physical and mental health, insurance coverage, and payment alternatives throughout the pre-screening process.
Step 3: Plan your entry and trip. Once you've been booked for admission to your preferred addiction treatment center, you'll need to create a packing list while keeping the facility's limits in mind. This is also an excellent time to plan your trip, especially if you're going to an out-of-state recovery center.
Step 4: Enrollment in an alcohol and drug treatment program. When you arrive at the facility, you will be subjected to a medical checkup before being admitted and beginning the rehabilitation process on your road to recovery.
How to Select a Nevada Alcohol and Drug Rehab Center
A range of factors, including the following, may impact your choice of the best alcohol and drug treatment program for your needs:
Services Offered: Whether you're looking for nearby detox services or a luxury inpatient facility for a loved one, or even equine therapy, as shown above, the rehab center should provide the level of care you desire.
Center Accreditation: Reputable drug treatment institutes in Nevada are accredited by well-known and well-known state and national authorities like SAMHSA, The Joint Commission, and CARF. All facilities found through Find Addiction Rehabs are fully accredited by these regulatory bodies as well as by LegitScript.
Certified and Professional Staff: All reputable Nevada treatment clinics employ competent and well-certified medical and mental health professionals. They can offer their clients evidence-based care as well as sympathetic support.
Find Alcohol & Drug Treatment Options Nationwide – Call Us Now!
(877) 959-7271
Find Top Nevada Alcohol and Drug Rehab Centers Now
While there are certainly a lot of treatment services in Nevada, finding the program that is appropriate for you does not have to be difficult. There are numerous treatment options available to help you break free from your addiction.
With so many rehab options accessible, it's critical to focus on finding clinics that provide the therapy you're looking for, rather than merely the cheapest or most convenient location. Because not all treatment facilities provide the same level of care, many clients opt to go to another state to receive the treatment they require.
Consider your therapy goals as well as the severity of your substance abuse problem. There are numerous choices for receiving therapy and staying healthy. If you are looking for treatment in Nevada or would like more information, please contact us right away at Find Addiction Rehabs.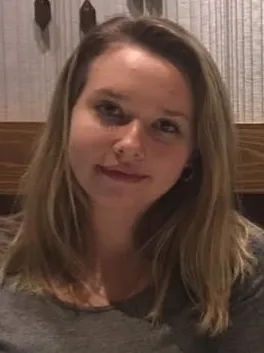 Nicole Rogers is an experienced and accomplished writer with special interests in the fields of Anthropology, English, and behavioral health, and has written countless articles for newspaper publications, institutional research journals, and Find Addiction Rehabs.
Her alma mater is Florida Atlantic University in Boca Raton. Nicole hopes to spread awareness of and combat the stigmatization surrounding addiction and substance abuse treatment through her writing and work in the field.