Ways to Remove Alcohol from Your System
Alcohol and drug tests may be conducted for a number of reasons, whether as part of a workplace protocol, for clinical testing or as a court-ordered requirement. No matter what the case, it is important to know what to expect before getting tested. It can also be important to know how to flush alcohol from urine.
Keep reading to learn more about how urine tests work, how flushing alcohol from your system can affect your body, and how you can safely stop drinking alcohol!
How Do Urine Tests for Alcohol Work?
Urine analysis tests can detect alcohol use by detecting the metabolite Ethyl Glucuronide (EtG testing), which shows up in the body after metabolizing alcohol. These tests can detect your consumption of alcoholic drinks for up to 3-4 days afterward.
This is why urine tests have become a common way to test for alcohol consumption. These tests are used in a variety of settings, including workplaces, schools, and courtrooms. These tests are fairly accurate and can detect alcohol consumption even if the person has not had a drink in some time.
Urine tests are less accurate for detecting habitual alcohol consumption if the person has recently consumed a large amount of alcohol, also known as binge drinking. Many workplaces use urine tests to screen employees for alcohol consumption, while schools may use these to test whether their students drink alcohol.
Courts may also use urine tests to determine if a person has been drinking prior to a DUI arrest. The main reason they are used so often is because of their general affordability and accessibility.
How Long Does Alcohol Stay in the System?
Alcohol is a substance that can be enjoyed responsibly, but it is important to be aware of how long it stays in the body. Knowing how long alcohol remains in the system can help individuals understand the potential effects of drinking and make informed decisions about their consumption.
Alcohol is quickly absorbed into the bloodstream after consumption and is metabolized by the body. The rate at which the body will metabolize alcohol depends on various factors, including body weight, sex, and how much food was eaten prior to or during drinking.
Generally, it takes about one hour for a single drink to be processed by the body. However, if multiple drinks are consumed, the alcohol will remain in the system for longer. The amount of time alcohol remains in the system will vary from person to person. In general, it can take up to 24 hours for the body to metabolize alcohol and completely eliminate it.
The presence of alcohol in the body can be detected through breath, urine, or blood tests. Breath tests are the most common short-term method for testing for blood alcohol concentrations, but urine, blood, and even hair tests can also be used.
How Long Can Alcohol Be Detected On A Urine Test?
Urine tests are one of the most common methods for detecting alcohol consumption. The amount of time that alcohol can be detected in urine depends on a number of factors, including the amount of alcohol consumed, the person's weight and metabolism, and the type of urine test. Generally, alcohol can be detected in urine for up to 24 hours after consumption.
How Does the Body Process Alcohol?
The alcohol metabolism process starts when it is first consumed. When a person drinks alcohol, the alcohol is absorbed into the bloodstream through the stomach and small intestine. From there, it travels to the liver, where the body processes alcohol into other chemicals.
One of these chemicals is acetaldehyde, which is thought to be responsible for many of the harmful effects of alcohol. Acetaldehyde is broken down into acetate, which is less harmful. The liver can only break down a certain amount of alcohol at a time, so the rest is circulated through the surrounding body tissues.
As the body absorbs alcohol, this is what causes you to feel intoxicated. Alcohol can also affect the brain, causing slurred speech, poor judgment, and loss of coordination. Drinking too much alcohol can be harmful to the body. All forms of alcohol can damage the liver, heart, and brain. It can also increase the risk of cancer.
How Can I Flush Alcohol From My Urine?
There are many reasons why someone might need to flush alcohol from their urine. Maybe they have to take a drug test and they know that alcohol will show up in their results. Or maybe they just want to make sure that they are completely sober before they drive.
There are a few different ways that you can flush alcohol from your urine. Of course, none of these methods is bullet-proof, and are not guaranteed to help you flush out alcohol faster. Ultimately, the only way to ensure you pass your urine test is to simply avoid drinking altogether.
With that being said, one of the first ways you can try clearing your urine after having a few drinks is to make sure you drink plenty of water. This will help to dilute alcohol concentrations in your urine and will make it harder for the alcohol to show up on a test. Proper nutrition and the right foods can help detox alcohol more effectively and completely.
You can also try drinking cranberry juice or eating cranberry pills. Cranberry juice is a natural diuretic, which means that it will help you to urinate more. The antioxidants and essential minerals in cranberries can also help to flush out the alcohol.
Another way to flush alcohol from your urine is to exercise. This might speed up your metabolism and help alcohol exit your system faster. And finally, you can try using a detox drink. Detox drinks are specially designed to help you to get rid of toxins, including alcohol, from your body.
Drinking coffee, green tea, or any other type of caffeine can also help lower your blood alcohol content by speeding up your liver function and helping your body metabolize alcohol more quickly. Of course, everyone's body responds differently to caffeine, so this is not a foolproof detox method.
No matter how you decide to try clearing all the alcohol out of your body, it is important to be patient. It can take a while for the alcohol to be completely flushed from your system. But if you are determined to get sober, help is available.
Downsides to Drinking Water to Flush Alcohol
While it is important to drink lots of water to combat dehydration after drinking, there is such a thing as having too much. Water intoxication, also known as water poisoning, is a potentially fatal disturbance in brain function that results when the body contains too much water.
The condition is most often seen in marathon runners, who drink large amounts of water to stay hydrated, and in people who accidentally ingest large quantities of water, such as those taking part in water-drinking contests; or, in those who are attempting to lower their blood alcohol concentration through drinking excessive amounts of water.
Symptoms of water intoxication include nausea, vomiting, headache, confusion, and seizures. In severe cases, water intoxication can lead to coma and death.
Downsides to Exercising After Alcohol Consumption
While exercising can be a great way to sweat out impurities in your body, it may not always be a good idea after a night of drinking. In many cases, alcohol dehydrates the body and can cause you to have low blood sugar, as well as increase your blood pressure. Working out under these conditions can put significant strain on all your body parts.
Not to mention, sweating and running down your energy will only dehydrate you more. Rather than exercise, it may help to drink sports drinks and eat nutritious foods to help replenish your electrolytes, hydrate your body, and give it the energy it needs to continue metabolizing the alcohol in your system.
The Drawbacks of Detox Teas and Kits
While detox teas and kits can seem like a convenient solution to your drinking, this may not always be the case. For starters, these herbal remedies may not always be safe for consumption, or fully transparent in exactly what their ingredients are.
Many of these claim to boost your internal liver metabolism, which can help clear out alcohol and lower your blood alcohol levels faster. However, this may not actually be the case. Detox teas can be safe if they are made with natural ingredients and are consumed in moderation. However, some detox teas contain laxatives or diuretics, which can be dangerous if consumed in large quantities.
Detox teas can also cause dehydration, which can be dangerous if you are not drinking enough fluids. So, if you are thinking about trying a detox tea, be sure to read the ingredients list and talk to your doctor if you have any concerns.
Getting Sober: The Best Way to Pass a Urine Test
The best way to pass a urine test is to completely avoid alcohol altogether. Of course, for many people, this is easier said than done. In many cases, substance abuse is not something that can simply be quit on one's own.
Rather, professional help will be required to safely and successfully stop your alcohol or drug abuse. However, admitting that you have a problem can be difficult to do. This is especially true when it comes to alcohol abuse, as this substance is widely socially acceptable.
Knowing how to recognize the signs of substance abuse can help you determine whether your drinking habits are becoming problematic, and when it is time to seek out professional help to get back control over your life.
Recognizing the Signs of Alcohol Abuse
Alcohol abuse is a serious problem in the United States. According to the National Institute on Alcohol Abuse and Alcoholism, about 17 million people in the U.S. have an alcohol use disorder. This means that they cannot control how much they drink, and their drinking causes problems in their lives.
There are many signs of alcohol abuse. Some people may drink to relieve stress or to feel happy or excited. Others may drink to forget their problems. People who abuse alcohol may also have problems with their job, school, or relationships.
Alcohol abuse can cause physical problems, such as liver damage, heart problems, and brain damage. It can also lead to both physical and mental health problems, such as depression and anxiety.
One of the biggest indicators that you have formed a dependence on this substance is if you begin to develop alcohol withdrawal symptoms when attempting to limit or stop your drinking. If you think you or someone you know may have a problem with alcohol, it is important to get help. There are many treatment options available, each of which can help address your care needs.
How is Alcohol Addiction Treated?
Alcohol addiction is a chronic disease that requires ongoing treatment and support to manage effectively. Treatment for alcohol addiction typically begins with an assessment to determine the severity of the addiction and the best course of treatment.
There are a variety of treatment options available for alcohol addiction, including inpatient and outpatient rehab programs, counseling and therapy, and self-help groups. Treatment plans will vary depending on the individual but may include medication, counseling, and therapy.
Relapse prevention is an important part of treatment for alcohol addiction, and may include education on how to identify and avoid triggers, coping skills, and support groups. In most cases, your rehabilitation will begin with an alcohol detox process.
This can help your withdrawal process go more smoothly and safely during the early recovery period. No matter what level of care you choose to go with, getting professional help will always be your best option.
FAQs on How to Flush Alcohol from Urine:
How Much Alcohol is Too Much?
It's a question that's been asked for centuries: how much alcohol is too much? The answer, of course, is that it depends on the person. What might be too much for one person might be just right for another. But there are some general guidelines that can help you determine how much is too much for you.
In most cases, "moderate drinking" can be defined as up to one drink per day for women and up to two drinks per day for men. But even within those guidelines, there is some variability. If you're not sure how much is too much for you, it's best to err on the side of caution and drink less.
What Happens if I Drink Too Much Alcohol?
Drinking too much alcohol in a short period of time can lead to several dangerous side effects, including alcohol poisoning. This condition is caused by the body being overwhelmed by the amount of alcohol in the bloodstream and can cause a range of serious health problems and even death.
Alcohol poisoning is often seen in people who have been binge drinking. Binge drinking is defined as drinking five or more drinks in a row, or more than eight drinks in a single sitting. Alcohol poisoning can also occur in people who have been drinking heavily over a period of days or weeks.
The symptoms of alcohol poisoning include confusion, vomiting, slow or irregular breathing, pale or blue-tinged skin, seizures, and a decreased level of consciousness. If someone is showing any of these signs, it is important to seek medical attention immediately, as alcohol poisoning can be fatal.
The best way to prevent alcohol poisoning is to avoid binge drinking and to drink alcohol in moderation. It is also important to avoid drinking on an empty stomach, as this can increase the risk of alcohol poisoning. If you suspect someone has alcohol poisoning, it is important to call 911 and get medical help right away.
Find Treatment Options for Alcohol Nationwide – Call Now!
(877) 959-7271
Find Help to Quit Alcohol and Get Sober Today!
If you are struggling with alcohol abuse and want to get clean, help is available. The Find Addiction Rehabs team is dedicated to helping people struggling with substance abuse get the treatment they need.
By calling our 24/7 hotline, our addiction counselors can help you get started on your path to recovery in a treatment facility that is best suited to your recovery needs. Call now, and get started on the road back to a sober life, today!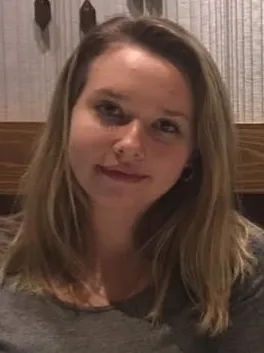 Nicole R. is an experienced and accomplished writer with special interests in the fields of Anthropology, English, and behavioral health, and has written countless articles for newspaper publications, institutional research journals, and Find Addiction Rehabs.
Her alma matter is Florida Atlantic University in Boca Raton. Nicole hopes to spread awareness of and combat the stigmatization surrounding addiction and substance abuse treatment through her writing and work in the field.