Finding Treatment as a Member of the US Armed Forces
There are many rehabs that accept military insurance. This is great news for military members and their families who are struggling with addiction, as using insurance can help offset the costs of treatment, which is often necessary for overcoming substance use disorders.
There are a number of different rehabs that accept military insurance. Some are inpatient rehabs, while others are outpatient rehabs. There are many different treatment options available, so you can find the right rehab for you.
If you are struggling with addiction and you are a military member or a family member of a military member, considering rehabs that accept military insurance may be a good choice. Keep reading to find out more about military insurance coverage for drug and alcohol rehab, and how you can get started on your recovery journey today!
Veteran Affairs and the Military Health System
The Department of Veterans Affairs (VA), as well as the VA's Substance Abuse and Mental Health Services Administration offers a variety of services to veterans with substance abuse problems.
Substance abuse treatment programs offered through the VA include inpatient and outpatient treatment, as well as several other services, such as individual, group, and family therapy, and medication-assisted treatment.
The VA's Recovery from Alcohol and Drug Dependence Program offers inpatient and outpatient treatment, as well as educational, vocational, and social rehabilitation services for veterans with a drug or alcohol addiction.
For those in need of opioid addiction treatment, the VA's Veterans Affairs Opioid Overdose Prevention Program offers training and resources to help veterans and their families prevent opioid overdoses. The program provides naloxone, an overdose-reversing drug, to veterans and their families.
VA Medication-Assisted Treatment Services
If you have military benefits through Veteran Affairs, you may have access to various medication management services, including:
Medical detox programs help you withdraw from and stop using an abused substance safely and successfully.
Drug substitution therapies and addiction medications can help reduce substance cravings.
Medications to help you stop using tobacco or nicotine products.
VA Mental Health Services
If you need treatment for a mental health condition or a dual diagnosis, seeking out therapies and other mental health services provided through Veteran Affairs can be a good idea. These may include:
Treatment for conditions that are more commonly tied to drug and alcohol addiction may also be covered, including post-traumatic stress disorder (PTSD) and depression. These are also mental health disorders that are very commonly diagnosed among military service members and their loved ones.
Using Military Health Insurance for Rehab
While the VA can provide many benefits in terms of helping you find addiction treatment services, it is not considered a health insurance plan. This can cause you to be limited in what services you will be approved to seek out, as well as where you will be able to receive this treatment.
Getting coverage through Humana military insurance for rehab or other providers can help widen your options in terms of treatment, and further minimize the costs of your drug rehab process. One of the most widely recognized insurance providers for military service members and their dependent loved ones is TRICARE Insurance.
What is TRICARE Health Insurance?
TRICARE is a health insurance program for all military service members. It is administered by the Department of Defense and provides health coverage for active duty members and uniformed services personnel, military retirees, their families, and survivors.
There are three main TRICARE health plans: TRICARE Prime, TRICARE Extra, and TRICARE Standard. TRICARE Prime is the most comprehensive program and offers the most benefits.
TRICARE Extra is a less comprehensive program that offers fewer benefits than Prime. TRICARE Standard is the most basic program and offers the fewest benefits.
No matter what plan you have, getting help for your drug or alcohol abuse will be far more affordable when you are covered by TRICARE and seeking treatment through an in-network rehab center.
How Do I Enroll for TRICARE Insurance?
If you are a military service member or a dependent of a military service member, you may be eligible for TRICARE insurance. To enroll in TRICARE, you will need to create an account on the TRICARE website.
Once you have done this, you can enroll in TRICARE by clicking on the "Enroll in TRICARE" link on the TRICARE website. You will need to provide some information about yourself and your dependents in order to be enrolled for benefits.
You will need to provide your Social Security number, date of birth, and military service number. You will also need to provide information about your dependent family members, including their date of birth and Social Security number.
Once you have enrolled in TRICARE, you will need to select a TRICARE plan. Which plan you decide to go with will depend on your specific care needs and situation. Once you have secured your TRICARE coverage for rehab, you will be able to seek out treatment centers that are in-network with your insurance carrier, significantly lowering your out-of-pocket expenses.
Rehabs That Accept TRICARE Health Insurance
There are many rehabs that accept TRICARE insurance. Your TRICARE plan may provide coverage for many treatment facilities and programs, including inpatient rehab and outpatient services, medication-assisted treatment, behavioral therapies, and more.
If you are a member of the military, or you have a family member who is, and you are looking for a rehab that accepts TRICARE health insurance, there are a number of options available to you. Of course, it will help to know which programs will be best for your recovery needs when narrowing down where you should receive treatment.
Inpatient Treatment vs Outpatient Treatment
There are many types of substance use disorder treatment services available, but the two most common are inpatient and outpatient rehab programs. Inpatient treatment is when a person lives in a hospital or treatment center while receiving care, whereas outpatient treatment is when a person receives care but does not live at their rehabilitation facility.
Inpatient treatment is often recommended for people who are struggling with a more severe substance addiction. It can also be a good option for people who have a mental illness that is severe or difficult to treat.
There are many benefits to inpatient treatment. People who live in a hospital or treatment center can receive around-the-clock care. This care can include medication, therapy, and support from nurses and other staff. People in inpatient treatment can also receive education about their mental illness and how to manage it.
Outpatient treatment, on the other hand, may be better suited to those who are not experiencing a mental health crisis or have a more mild substance use disorder. These programs can be more flexible and affordable than inpatient rehab programs, which can allow recovering individuals to continue to maintain their normal routines while getting help.
If you are unsure about what levels of care may be best for your recovery needs, you can speak with a Find Addiction Rehabs representative today to discuss all of your options, and find out which rehab programs are best suited to you.
Why is Rehab Necessary for Treating Drug and Alcohol Addiction?
Addiction is a complex disease that impacts both your physical and mental health. When someone is addicted to drugs or alcohol, their body and mind become dependent on the substance. This means that the person's body needs the drug or alcohol to function "normally" and they will experience withdrawal symptoms if they stop using.
Rehab is necessary for treating drug and alcohol addiction because it provides a safe and supportive environment where people can get the help they need to overcome their addiction. Professional addiction treatment programs can provide people with the tools and resources they need to successfully achieve and maintain sobriety.
Professional rehab programs can also help provide recovering individuals with the support they need to address the underlying issues that may have led to their addiction. Addressing these issues can help people to stay sober long-term.
Verify Your Insurance Coverage Now – Free & Confidential!
(877) 959-7271
FAQs About Rehabs That Accept Military Insurance:
Can I Combine My Medicare and VA Benefits for Rehab?
Medicare and VA benefits work differently and often are not used together. The VA offers a program called the VA Health Care System, which provides health care to veterans. Medicare is a federal health insurance program for people 65 or older and individuals with disabilities.
While you can use your VA health care benefits and Medicare together, it is important to understand that you will not be able to use your Medicare coverage to pay for treatment received at a VA facility.
How Can I Pay for Rehab Without Military Insurance?
If you are seeking addiction treatment and do not have insurance, you may be wondering how you can afford rehab. The good news is that there are a number of ways to pay for rehab without insurance.
One option is to call a rehab center and ask if they offer sliding scale fees. This means that the center will charge you based on your income. You may also be able to find scholarships or grants to help pay for treatment.
Another option is to use a credit card or loan to pay for rehab. You can also ask family or friends for help. Whatever option you choose, it is important to do your research and find a rehab center that is right for you, and Find Addiction Rehabs can also lend assistance.
Find Rehab Programs That Accept Military Insurance Today!
The Find Addiction Rehabs team is dedicated to helping individuals like you find effective and affordable substance abuse treatment programs nationwide. Speaking with a FAR representative can help you figure out all of your payment options and verify your military insurance coverage for treatment.
You are the only person who can make the choice to stop using. So make the best decision for you and your loved one's, and call our 24/7 hotline now. We will help you take the first step on your path to recovery, where you can achieve long-lasting sobriety, today!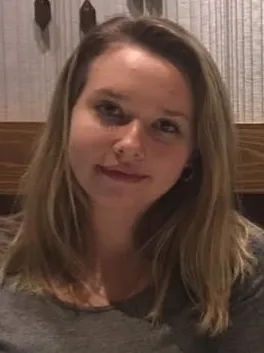 Nicole R. is an experienced and accomplished writer with special interests in the fields of Anthropology, English, and behavioral health, and has written countless articles for newspaper publications, institutional research journals, and Find Addiction Rehabs.
Her alma matter is Florida Atlantic University in Boca Raton. Nicole hopes to spread awareness of and combat the stigmatization surrounding addiction and substance abuse treatment through her writing and work in the field.