Combining Heroin and Cocaine: What Is a Speedball?
Speedballing refers to the act of combining two powerful and highly addictive drugs: cocaine and heroin. The mixture of these two drugs produces an intense and short-lived high that is often described as euphoric.
While these drugs have been used recreationally for decades, this particular combination has become increasingly popular in the last few years. A trend that has, unfortunately, led to a significant increase in heroin and cocaine overdose deaths.
Cocaine is a stimulant drug that is derived from the coca plant. It is commonly snorted, injected, or smoked. Cocaine increases dopamine, creating an intense high that is often accompanied by feelings of euphoria, increased energy, and alertness. However, this drug also carries with it various adverse side effects, including the risk for substance abuse and addiction.
Heroin is an opiate drug that is derived from the opium poppy. This drug is usually injected, but it can also be smoked or snorted. While heroin can produce a feeling of euphoria and relaxation, it too has various adverse side effects, including an even higher risk for abuse and addiction than cocaine.
When these two drugs are combined, this is called speedballing. The effects of a speedball are much more intense than those of either drug alone. The high produced is often intense and short-lived, with an immediate rush of euphoria followed by a just-as-sudden crash as the heroin and cocaine wear off.
Keep reading to learn more about this notorious and often fatal combination, and if it has become an issue for yourself or a loved one, get effective resources for help as well!
Increase in Heroin and Cocaine-Related Overdose Deaths
Overdoses involving illicit and prescription opioids have dramatically increased in recent years as the opioid epidemic continues to wreak havoc across the nation. In 2021, a total of 9,173 heroin-related overdose drug deaths were recorded.
With the drug's depressant effects, fatal overdose is unfortunately not an uncommon outcome, especially when mixing opioids with other substances – such as, of course, cocaine. On that same note, the number of cocaine-involved overdoses has also gone up.
Between 2020 and 2021, the number of overdose deaths related to psychostimulants, many of which involved cocaine, increased from 23,837 to 32,537. Finally, there has been a drastic increase in notable deaths attributed to multiple drugs; in particular, the combination of illicit drugs such as cocaine and heroin.
The Dangers of Heroin Abuse
Heroin is a common illicit opioid that is abused for its potent properties in alleviating pain and inducing euphoria. However, unlike prescription opioid painkillers, this opioid depressant is not intended for medical use. Rather, this euphoric heroin effect is what makes the drug such a high risk for opioid addiction.
Heroin abuse can lead to a wide range of physical, psychological, and social problems. It carries a high risk of dependence and can cause severe health issues such as overdose, organ failure, and death.
Some of the most common physical effects of heroin abuse include:
Mental confusion and disorientation.
Cognitive impairment.
Increased risk of infection, such as HIV/AIDS and other blood-borne illnesses due to sharing contaminated needles.
Damage to the heart, lungs, and liver.
Skin infections, abscesses and track marks.
Respiratory damage and trouble breathing.
Chronic constipation and stomach cramps.
These are just a few of the physical symptoms a person may develop after abusing heroin, some of which can be potentially lethal if not properly addressed.
When purchasing heroin from questionable sources, there is also always a risk that individuals may be purchasing counterfeit pills, often called fentapills due to the amount of fentanyl they contain. This can have severe consequences, especially if the drug has been contaminated with other dangerous substances, including an increased overdose risk.
Understanding the adverse effects of synthetic opioids like heroin can help those struggling with this substance get the help they need.
The Dangers of Cocaine Abuse
Cocaine is a powerful stimulant drug that increases energy levels, alertness, and attention. Regular use of this substance can lead to dependence over time, requiring larger and more frequent doses of the drug in order to achieve the same effect.
This, of course, can lead to a number of adverse health effects. Some of the most common symptoms associated with chronic cocaine use include:
Increased heart rate and blood pressure
Stroke
Heart attack
Respiratory arrest
Paranoia and anxiety
Depression
Aggression and mood swings
Seizures
These are just some of the side effects that can occur with cocaine addiction and abuse. The severity of these effects can vary depending on how long cocaine has been abused for, and whether the user has any co-occurring physical or mental health conditions.
The Dangers of Speedballing
The risks associated with cocaine and heroin speedballing are very high. This polysubstance abuse can lead to an increased risk of overdose and even death. It can also cause serious long-term health problems such as heart and lung damage, brain damage, and liver and kidney damage.
In addition, the combination of cocaine and heroin can lead to dangerous behaviors, such as driving while under the influence, theft, and violence, and unprotected sexual activities. Finally, combining cocaine and heroin, even just once, can have potentially fatal side effects.
With speedball abuse, overdose occurs on a regular basis. Taking both cocaine and heroin at the same time can overwhelm the system and cause it to shut down. A speedball overdose may cause respiratory failure, heart attack, stroke, and seizures, amongst various other symptoms.
The effects of cocaine subside before those of heroin, leaving a constant struggle to balance the high that leads to increased drug consumption and yet more risk.
Anyone who is thinking about using these two drugs together should be aware of these risks and seek help if they are using them with any regularity. Even a single attempt at speedballing can be fatal, especially with the prevalence of fentanyl in most heroin found in the United States.
Recognizing the Signs of Drug Abuse
Drug abuse and addiction have become serious problems in the US, and knowing how to recognize the signs of this can help those affected get the help that they need to live healthier and more sustainable lives.
The most common signs of drug abuse include changes in behavior, attitude, and appearance. Those who are abusing substances may have sudden mood swings, become more withdrawn from the people and world around them, and engage in potentially dangerous or illegal activities more often.
They may also experience financial difficulties, and develop problems within their work, home, or school lives. If you suspect that you or a loved one may be abusing drugs, recognizing that there is a problem will be the first step to getting help.
Heroin and Cocaine Addiction Treatment Options
If you are struggling with a substance use disorder involving cocaine or heroin, there are many treatment programs available to help you overcome your addiction. While everyone's treatment needs will vary based on their specific circumstances, the treatment process will generally include:
Speaking with a Find Addiction Rehabs representative can help you understand all of your treatment options and get started on your path to recovery today!
FAQs in Addition to What Is a Speedball?
Is There a Safe Way to Speedball?
No, there is no safe way to speedball. Both heroin and cocaine production is unregulated, and there is no way to tell what a safe dosage of either of these substances would be, especially when they are combined. It is for this reason that it is never recommended to take either of these drugs, let alone together.
Can I Speedball With Other Drugs?
Other psychostimulants and opioids aside from cocaine and heroin can be used to create a speedball. In this case, a 'speedball' refers to the mixing of a stimulant class drug alongside a depressant. However, no matter what combination a person uses, this method of drug use is still incredibly dangerous.
If you are thinking about speedballing, it is important to understand the potentially devastating and life-threatening consequences this polysubstance abuse can have.
Find Help to Stop Using Drugs Today!
If you are struggling with substance abuse, and using or even thinking of using speedballs, help is available. The Find Addiction Rehabs team is available 24 hours a day, 7 days a week to answer all of your treatment questions and connect you with recovery tools and resources anytime.
Give yourself or a loved one the chance at lasting sobriety you deserve and call now. We will help you to begin on a path to recovery, today!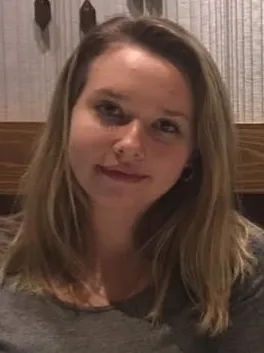 Nicole R. is an experienced and accomplished writer with special interests in the fields of Anthropology, English, and behavioral health, and has written countless articles for newspaper publications, institutional research journals, and Find Addiction Rehabs.
Her alma matter is Florida Atlantic University in Boca Raton. Nicole hopes to spread awareness of and combat the stigmatization surrounding addiction and substance abuse treatment through her writing and work in the field.