Finding Effective Mental Health Treatment
If you or a loved one is struggling with mental health problems, trying to lead a normal life without getting the help you need can feel next to impossible. Your mental disorder can significantly disrupt your ability to function normally, as well as have severe impacts on your emotional and physical health.
Fortunately, help is available. Keep reading to find out more about what your treatment options are for recovering from your mental health condition, and how you can get started on your path to recovery today!
Mental Health Inpatient Treatment Helpline – Reach out Now!
(877) 959-7271
What is Mental Health Rehab?
For those who are struggling with a severe mental illness, seeking out intensive therapy and treatment will be their best chance at overcoming this disorder and regaining the ability to live their best life possible.
Mental health rehab programs can offer this level of treatment, as they are specifically built around providing an engaging and thorough recovery environment for their clients. The most extensive mental health care will be provided through inpatient facilities.
These will typically offer a wide scope of services that are designed to provide a whole-health approach to treatment. This may include both evidence-based treatment services and those that are most holistic in their recovery approach.
Who Should Go to Mental Health Rehab?
Mental health rehab programs can be a good option for anyone who feels they may need to receive more intensive support for their mental health issues. With that being said, there are some individuals in particular who would specifically benefit from this level of treatment, such as:
Those who engage in behaviors of self-harm, such as through inflicting physical injuries to themselves or who abuse dangerous substances.
Those who are experiencing suicidal thoughts, ideations, or behaviors.
Those who did not respond to outpatient or other short-term treatment programs.
Those who are unable to look after themselves because of their mental illness.
Those who are considered to be a safety risk to others, such as from expressing a desire to harm another person, or whose behavior may otherwise cause harm.
Those who require regular observation from licensed clinical professionals for their symptoms and behaviors.
Those who have underlying medical conditions that can make their recovery process harder.
It is important to understand that choosing to seek out mental health rehabilitation services will be entirely up to you and your healthcare provider. Speaking with your doctor can help you understand if rehab is right for you, and which treatment options will best accommodate your recovery needs.
Most Common Mental Health Disorders Treated Through Inpatient Care
Millions of people struggle with mental health conditions and may find help with their healing through rehab programs. Of course, there are certain mental disorders that may need more extensive treatment than other conditions.
Some of the most common mental health conditions that are treated through intensive rehab programs include:
Post-Traumatic Stress Disorder: Individuals with PTSD can often experience debilitating side effects. Inpatient mental health facilities often offer trauma rehab programs that can help provide a necessary level of safety and support for them to successfully recover.
Schizophrenia: Schizophrenia is most commonly characterized by disorganized thoughts and feelings, hallucinations, and detachment. Having regular supervision and support can help these individuals learn how to gain control over their symptoms and lead easier, more normal lives.
Eating Disorders: Having an eating disorder can be emotionally and physically destructive. Many people who suffer from these disorders will need professional help to make sure they are able to re-establish a healthy and normal lifestyle.
Bipolar Disorder: People who suffer from bipolar disorder can develop life-impairing symptoms, and can experience severe episodes that last for weeks at a time. Having 24/7 support from licensed therapists can help them better cope with these symptoms and help teach them better skills for managing their disorder independently.
Major Depression and Anxiety Disorder: Major depression and anxiety disorders have become increasingly common, and can often keep struggling individuals from moving forward with their lives in healthy manners. Inpatient treatment can help these individuals address the root causes of these conditions and become better equipped to manage these symptoms on their own.
Inpatient Treatment and Suicide Prevention Services
Suicide has become the second leading cause of death in Americans between the ages of 10 and 34, according to the National Institute of Mental Health. Unfortunately, this issue has only continued to worsen over the years.
If you or a loved one has previously mentioned having suicidal thoughts or engaging in self-harm, it is important not to ignore these warning signs. This is a cry for help and one that very seriously needs to be heard.
Seeking out an inpatient treatment center can be one of the safest choices families can make for their struggling loved ones when attempting to avoid this scenario. These programs are equipped with mental health professionals and effective treatment methods that are designed to help diffuse suicide crises and identify the underlying triggers of these thoughts and feelings.
These treatment centers can also help provide a safe environment, with 24/7 supervision and daily activities to help discourage suicidal behaviors; this can often be a vital component in ensuring the well-being of their clients.
Immediate Help with Mental Health Rehab – Reach Out Now!
(877) 959-7271
Inpatient Dual Diagnosis Treatment Services
With many mental health issues, so too comes the issue of drug and alcohol abuse. This is because many people will attempt to self-treat the painful thoughts and feelings caused by their mental condition with harmful substances.
This, however, is not an effective method of managing these symptoms, and can actually make them worse over time. This is why the best inpatient mental health rehab programs will also have treatment options for individuals who are struggling with co-occurring substance use disorders.
This is known as dual diagnosis treatment, and has become more popular in recent years due to the prevalent connection that exists between mental health and substance abuse. These programs are designed to help their clients overcome their mental illnesses while finding healthier coping mechanisms to manage their symptoms in the future.
While dual diagnosis treatment can seem overwhelming and intimidating, these can provide a crucial level of support to individuals who are struggling with mental illness and substance abuse.
Like with other forms of mental health treatment services, dual diagnosis rehab programs prioritize providing evidence-based recovery services and following a whole-health approach to treatment.
Common Co-Occurring Substance Use and Mental Health Disorders
People with all sorts of mental health disorders may also struggle with drug or alcohol abuse because of their illness. With that being said, there are several mental illnesses that are more commonly treated alongside substance use disorders, including:
Depression
Severe depression, also sometimes referred to as major depressive disorder, has become a leading cause of disability for Americans aged 15 to 44. This disorder can affect individuals of all ages, gender, and backgrounds; however, it has been found to be more common in women.
Depression can cause many side effects, including an inability to experience pleasure, changes to the individual's sleeping habits and appetite, chronic fatigue, and overwhelmingly painful thoughts and feelings towards oneself, others, and the world.
This can often lead to substance abuse as a form of self-medication, which quickly spirals into a full-blown addiction. Once this occurs, intensive inpatient treatment will be required to address both co-occurring disorders and help the individual re-establish a healthy and sustainable independent lifestyle.
Anxiety Disorders
Someone who is struggling with a severe anxiety disorder may experience frequent anxiety or panic attacks. These can quickly become debilitating and may lead to drug or alcohol abuse as a coping mechanism.
There are also cases where those who have been prescribed anti-anxiety medications, such as Xanax, began abusing their prescription drugs due to the severity of their symptoms. No matter what the case, getting inpatient help may be their best option for finding effective and long-lasting recovery from their disorder and its side effects.
Personality and Mood Disorders
Individuals who are struggling with personality or mood disorders are also more likely to develop a substance use disorder. This is because they may turn to drug and alcohol abuse as a method of managing the depression and anxiety that may come with their disorder.
Most commonly, individuals who have been diagnosed with obsessive-compulsive disorder (OCD) and borderline personality disorder (BPD) are those who decided to seek out inpatient treatment in an attempt to manage their impulsive and/or compulsive behaviors and attain emotional balance.
Attention Deficit Hyperactivity Disorder
ADHD is a condition that is commonly characterized by difficulty focusing, impulsivity, and hyperactivity. Those who have this condition will usually take medication to manage their symptoms, such as the stimulant drug, Adderall.
This medication, however, can be habit-forming, especially if it is not being used as prescribed. There is also the fact that people with ADHD may try to self-medicate their symptoms with other drugs or alcohol. This, however, can make their symptoms worse over time, as well as cause additional health issues.
Dual diagnosis treatment programs can be a highly effective way for individuals affected by ADHD and substance abuse to overcome their habits and find healthier ways of managing their symptoms in the future.
Getting Inpatient Mental Health Treatment and What to Expect
Inpatient treatment programs often prioritize providing their clients with personalized and comprehensive treatment plans, which may feature a variety of services and therapies, including:
Individual therapy
Maintenance therapy
Community support groups and awareness programs
Medication management
Through participating in different therapies, activities, and other recovery services, you will be receiving the best and most extensive support in your effort to meet your treatment goals. With the right rehab programs, success is possible.
Find Inpatient Mental Health Options Nationwide – Call Us Now!
(877) 959-7271
Find Mental Health and Addiction Treatment Services Today!
If you or a loved one is struggling with a severe mental health disorder or addiction, know that you are not alone, and help is available. At Find Addiction Rehabs, we understand the importance of finding treatment programs that offer a whole-health approach to your recovery.
Our hotline is available 24/7 to answer all of your recovery questions, and connect you with rehab facilities that can address all of your treatment needs. Call now, and get started on your path to recovery with confidence, today!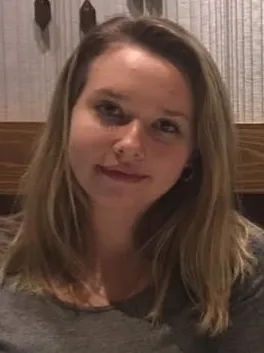 Nicole R. is an experienced and accomplished writer with special interests in the fields of Anthropology, English, and behavioral health, and has written countless articles for newspaper publications, institutional research journals, and Find Addiction Rehabs.
Her alma matter is Florida Atlantic University in Boca Raton. Nicole hopes to spread awareness of and combat the stigmatization surrounding addiction and substance abuse treatment through her writing and work in the field.