The Rise of Drug and Alcohol Abuse in Connecticut
Through the years Connecticut has experienced a large number of opioid addictions, with synthetic opioids like Vicodin, oxycodone, and heroin being the most commonly abused. This is partly due to the fact that they have been massively prescribed throughout the United States over the last two decades.
This has made prescription opioids readily available not just from the doctors and pharmacists that legally distribute them, but for illicit purchase through street drug markets, as well. As a result, Connecticut alcohol and drug rehab centers are needed now more than ever.
As prescription drugs only continue to become more expensive, this leads addicted individuals to begin looking for their next hit through less expensive means; usually, unfortunately, using illicitly manufactured versions or alternatives of their drug of choice.
Unfortunately, these less expensive alternatives are typically either fake substitutes of their abused substance, or more dangerous drugs, such as heroin and even fentanyl. Although prescription drugs are dangerous in their own right, heroin has been proven to be even more addictive and poses a far higher risk for overdose.
In light of these rising drug and alcohol abuse rates, there has become an increased focus on providing availability of and access to addiction rehab centers in Connecticut. Whether you live in state and need help, or are willing to travel to find addiction treatment services that best suit your needs, Find Addiction Rehabs can connect you with the resources you need, today.
24 Hour Alcohol Addiction Hotline – Get Help Now
877-941-2705
What do Connecticut Alcohol and Drug Rehab Centers Offer?
For most people struggling with drug or alcohol addiction, it can feel impossible to battle their habits of substance abuse on their own. Unfortunately, because of the nature of addiction, many people who try to get sober without external professional support will relapse fairly quickly.
It is for this reason that there are various addiction and behavioral health services available to those with substance abuse disorders, regardless of how mild or severe these may be. Amongst these treatment options are drug and alcohol rehab centers.
These treatment centers help individuals overcome drug and alcohol addiction through providing extensive recovery support and relapse prevention services, helping prevent them from returning to their habits of substance abuse.
Everyone's experience with addiction will differ based on a variety of factors, including their specific form of alcohol or drug abuse, the severity of their addiction, and their personal or economic background.
Finding a specific rehab center that will best provide an individual's personal care needs can be overwhelming. That's why FAR offers 24/7 addiction support and recovery resources, so that you can be connected with treatment providers and facilities that will cover all of your bases, anytime of the day (or night).
If calling is not an option, you can also use our fast and free drug and alcohol rehab locator to browse rehab centers near you, or wherever you are looking to receive your treatment.
Finding Addiction Treatment Centers in Connecticut
Choosing the right Connecticut drug rehab can be as simple as finding a treatment provider that is able to serve your needs. Of course, there are also a few additional aspects to look into. The first step is understanding your specific recovery goals, as every treatment center will have different recovery specialties and approaches.
Once this is understood, you will be able to look more into depth in what they have to offer. Some tips to follow when looking for a specific rehab center that will be best for your recovery process are:
Consult with someone who is capable of rendering medical advice when determining what level of care you will need based on your personal health information, such as your healthcare provider or an addiction treatment specialist.
Research and look into multiple addiction treatment programs and centers before making any final decisions, rather than choosing the first one that may present itself to you.
Stick to rehab centers that offer dual diagnosis treatment or medically-supervised detox programs if you have any underlying physical or mental health conditions that may make your recovery process more complicated.
The Levels of Care in Addiction Treatment
For those seeking addiction treatment, they may find themselves overwhelmed by the amount of treatment options available to them. While this can be confusing, it is important to understand that addiction is a highly complicated disease, and will likely require various treatment approaches in order to be successfully overcome.
This is why many individuals struggling with substance abuse will follow a continuum of care in their treatment process. Depending on the type and severity of their addiction, they may progress through various levels of care during their recovery journey, including:
Medically Supervised Detox Programs
For those with particularly severe addictions, or those involving opioids, benzodiazepines, or alcohol, medical detox will likely be the first step in their recovery process. This is because of how the body will become physically or psychologically dependent on an abused substance.
As it has learned to rely on this substance, it will no longer be able to properly function if the addicted individual decides to drastically reduce or completely stop this usage. As a result, they will likely develop severe cognitive and physical side effects, or withdrawal symptoms.
These symptoms can be highly uncomfortable to deal with, and may even be fatal if not managed correctly. In these cases, participating in medical detox programs will allow individuals to be gradually tapered off of their substance use while under the constant supervision of licensed clinical professionals.
This can help to manage and even prevent various withdrawal symptoms, as well as provide proper support and treatment in the event of a medical emergency. Furthermore, these programs can also also help to reduce drug cravings, significantly decreasing a recovering individual's risk of relapsing back into old habits.
Inpatient and Residential Treatment Centers
There are two main forms of addiction treatment that recovering addicts will typically participate in. These are inpatient and outpatient programs, both of which can help individuals overcome their substance use and maintain sobriety in their own ways.
Inpatient drug rehab centers are the more intensive of the two treatment options, as these require their clients to live on-site throughout the duration of their recovery process. This provides recovering individuals with a safe and highly-structured environment to overcome their addictions in, far removed from the stress and temptations of the outside world.
Similarly to these are the services offered at a residential medical facility. Residential treatment differs from inpatient programs mainly in that they will provide a more comfortable and homey environment, compared to the highly clinical nature of an inpatient rehab center.
Recovering at an inpatient or residential treatment facility will also likely entail the incorporation of various other treatment practices that are commonly used within the behavioral health industry. These may include services such as:
Therapeutic treatment options
Medication-assisted treatment
Addiction education services
Vocational and social skill training programs
Outpatient Treatment Programs
Compared to more intensive inpatient treatment options, outpatient rehab offers a more flexible and affordable approach to addiction recovery. These usually serve as a more attainable treatment service to those with unavoidable time or financial constraints, or a step down from other levels of care.
When receiving treatment through an outpatient treatment center, individuals will typically participate in sober support groups and have access to various recovery tools and resources. These may also offer therapy and relapse prevention services in order to better support the individual's independent sober living abilities.
Intensive Outpatient and Partial Hospitalization Programs
There are additional outpatient treatment options available to those in need of more extensive care, but who may not be able to commit to an inpatient rehab center. These include intensive outpatient programs (IOPs) and partial hospitalization programs (PHPs).
IOPs require individuals to visit an outpatient rehab center more frequently than a regular outpatient program would, and will go more in-depth in discovering the causing and contributing factors of a person's substance use.
PHPs, like intensive outpatient options, offer more extensive treatment to those who are limited by external factors. These programs allow their clients to stay on-site at a clinically-structured treatment center for one half of the day, and leave to attend to their daily obligations for the other half.
Understanding the Relationship Between Mental Health Disorders and Substance Abuse
According to the Substance Abuse and Mental Health Services Administration (SAMSHA), the integration of cognitive and behavioral therapy services into addiction treatment can significantly increase a recovering individual's chances of achieving and maintaining sobriety.
This is because many people who are struggling with addiction are also suffering from undiagnosed or untreated mental health disorders. These are referred to as co-occurring disorders, or dual diagnosis.
In these cases, the struggling individual likely developed these substance use disorders after attempting to self-medicate the negative thoughts and feelings caused by their mental health condition through abusing drugs or alcohol.
This may be particularly prevalent amongst young adults dealing with intense academic pressure, or who live in unstable and high-stress home environments that are uncomfortable seeking out help for their mental illness.
It is also possible that a person's substance use caused extensive damage to the chemical make-up of their brain, leading to the exacerbation or development of these mental disorders; the most common, of which, are depression, anxiety, post-traumatic stress disorder (PTSD), and obsessive-compulsive disorder (OCD), amongst several others.
Dual Diagnosis Treatment
For those struggling with co-occurring mental health and substance disorders, their successful recovery will most likely require seeking help through addiction services that offer both substance abuse and mental health treatment.
This is known as dual diagnosis treatment, and can help recovering individuals address both their addiction, as well as the underlying causes of their substance use habits. A dual diagnosis treatment center may offer various mental health services as a part of their addiction recovery approach, including:
Additional Substance Abuse Treatment Options and Addiction Services
There are thousands of different treatment practices and recovery models that will provide high quality behavioral healthcare to recovering individuals in addition to the main levels of care discussed above. These may include medication-assisted treatment services and aftercare programs.
Medication-Assisted Treatment
Many substance abuse treatment programs will provide certain medications that can help combat withdrawal symptoms and manage drug cravings as a part of their approach to recovery from addiction.
This addiction medicine may also be provided as a stand-alone interventive or preventative measure for someone who may be particularly limited in their treatment options. Regardless of the way in which a person receives medication-assisted treatment, this can help to significantly reduce their chances of relapse and help support independent sober living.
Aftercare Programs
For those who have successfully completed one or multiple more extensive levels of care, but feel they may still require external support in their recovery journey, it may help to explore additional treatment options.
Aftercare programs, for starters, can provide continuing growth opportunities for recovering individuals, as well as help keep them motivated and committed to their goal of maintaining abstinence and sobriety.
These may include traditional 12-step recovery programs such as Alcoholics Anonymous (AA), or participation in non-12 step alternative treatment options, such as LifeRing Secular Recovery and SMART Recovery.
Why Should I Seek Out Rehab Centers in Connecticut?
So now that you understand what exactly is entailed when seeking treatment at an alcohol or drug rehab center, you may be asking yourself why you should Connecticut as your recovery destination.
When looking for addiction rehab centers in Connecticut, you open yourself up to receiving high quality behavioral healthcare in one of the most historical and naturally beautiful states in the U.S.. No matter what type of treatment program you are looking for, the Constitution State has all of your recovery needs covered.
What are the Signs of a Good Addiction Treatment Program?
When looking for a specific rehab center in Connecticut that will best serve your personal care needs, it can be hard to determine what qualities and services will indicate a top-quality treatment center.
Fortunately, there are many signs that can help you figure out what treatment provider and addiction rehab center will be a good fit for you. Some of the best treatment centers in Connecticut, as well as any other state, will have these characteristics:
Individualized treatment approach
Certifications and accreditations
Low client-to-staff ratio
Aftercare services
Individualized Treatment
Addiction is a highly personal disease; thus, a person's approach to recovery should be just as personalized. This is why most of the top rehab centers in Connecticut will prioritize providing each of their clients with an individualized treatment plan.
Through doing so, recovering individuals and their treatment provider can work together in assessing their personal health information and substance use habits to create a highly extensive recovery approach.
This may include incorporating various addiction and mental health treatment practices into their plan, such as individual counseling sessions, medication-assisted treatment, and various other clinical, holistic, and therapeutic services.
Certifications and Accreditations
One of the easiest ways to determine the quality of various treatment facilities is whether they have been given any sort of certifications or accreditations from highly trusted sources. One of these is The Joint Commission, one of the most reliable certifiers of quality patient care used within the behavioral health industry.
Furthermore, having the Commission on Accreditation of Rehabilitation Facilities' (CARF) seal of approval is another major testament that a treatment facility will provide top-standard successful mental health and addiction services.
Low Client-to-Staff Ratio
Recovering from addiction can be a long and tedious process, and one that often requires a significant amount of support in order to comfortably get through. This is why many of the top rehab centers in Connecticut offer a low client-to-staff ratio.
This means that everyone, including the doctors, therapists, and other licensed professionals available on staff, will have more time to properly attend to a client's recovery process and properly form the level of trust and care necessary to successfully overcome their substance use habits.
This low ratio also allows for staff members to properly and quickly address and treat any possible emergencies that may come up during a client's stay at a treatment facility, as they are not bogged down with the responsibility of tending to multiple people.
Depending on the specific treatment center that a person is recovering at, a low client-to-staff ratio can range from anywhere between 1:3 and 1:10. For those who are being treated for co-occurring disorders, their ideal treatment center should range on the lower end of this spectrum.
Aftercare Services
Aftercare or transitional treatment programs have been found to be a key component in helping individuals to stay committed to their sobriety upon completing more intensive levels of care. This is why the top addiction treatment centers in Connecticut offer aftercare services as a part of their recovery approach.
These programs may take place at the same facility, or may be conducted at a different treatment center, and will likely entail participating in sober support services, community outreach activities, or other methods of helping individuals maintain abstinence.
Does Health Insurance Cover Recovery at Connecticut Treatment Centers?
Many people will avoid seeking out professional addiction treatment services due to the potentially high costs their rehabilitation may entail. Fortunately, most private health insurance companies will cover the costs of drug and alcohol addiction treatment.
This may include covering the costs of substance abuse treatment at an inpatient drug rehab or through an outpatient treatment provider. Of course, the level of financial assistance a person may be entitled to will depend on their specific insurance provider and coverage plan.
Someone whose substance use disorder has been deemed a medical emergency may be able to receive more extensive coverage from their insurance provider, as recovering at a professional addiction center will be medically necessary for their physical and emotional well-being.
If you are unsure of what level of coverage you may be entitled to, or have any other questions about your insurance regarding your substance abuse treatment options, you can get answers today just by using the Find Addiction Rehabs fast, free, and private insurance verification tool; or contact a FAR representative directly by calling our 24/7 hotline.
Finding Free Addiction Services in Connecticut
For those who do not have insurance and are concerned about the cost of treatment, there is still a way for these individuals to get the help they need. When looking for free alcohol and drug rehab centers, Connecticut offers a variety of state-funded mental health and addiction services.
While these may not provide addiction treatment services that may be as extensive as those offered by private rehab facilities, they will still offer a necessary level of support and clinical assistance for individuals to have a far better chance at achieving sobriety than attempting to quit this substance use on their own.
You can find affordable treatment providers in Connecticut near you by using the state's Department of Mental Health and Addiction Services treatment center locating tool here.
Find Addiction Treatment Options Nationwide Now
877-941-2705
Finding Alcohol and Drug Addiction Treatment Centers in Connecticut
If you or a loved one is struggling with alcohol or drug addiction, this can be an incredibly difficult and painful thing to go through. However, it is important to know that you are not alone, and help is available.
At Find Addiction Rehabs, we are dedicated to connecting people like you with addiction treatment providers and drug rehab facilities that are dedicated to providing all of your personal care needs.
Whether you are looking to overcome your substance use habits through inpatient state treatment facilities, or need to access other addiction recovery tools and resources, we are here to provide the help you need, anytime you need it.
Connecticut's treatment programs are designed to provide substance abuse services and recovery support for all of your addiction care needs. So don't wait; reach out to our 24/7 hotline now, and let one of our representatives help you take that first step on your path to recovery, where you can achieve a happier, healthier, and successfully sober you, today!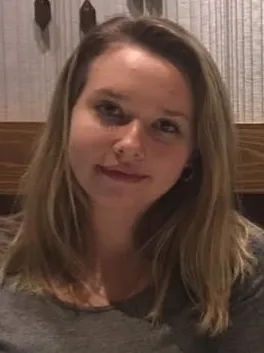 Nicole R. is an experienced and accomplished writer with special interests in the fields of Anthropology, English, and behavioral health, and has written countless articles for newspaper publications, institutional research journals, and Find Addiction Rehabs.
Her alma matter is Florida Atlantic University in Boca Raton. Nicole hopes to spread awareness of and combat the stigmatization surrounding addiction and substance abuse treatment through her writing and work in the field.